Western Canada dominates a new list of the best cities to find work, and Ontario's mid-sized cities have the dubious honour of being among the worst places to find work, according to job search engine Adzuna.
The latest version of Adzuna's ranking of best and worst places for work finds cities in Alberta and Saskatchewan take seven of the top spots, with Grande Prairie, Alberta, topping the list.
The ranking looks at the number of job-seekers per job advertised, and the average salaries of the jobs being offered. Adzuna combed a database of more than 111,000 jobs to come up with the data.
But it isn't just the economically struggling Maritimes that dominate the worst places for work, as many would expect: It's Ontario's industrial heartland, with cities like Oshawa, Sault Ste. Marie and Sarnia taking six of the ten worst spots. Say hello to Canada's new Rust Belt.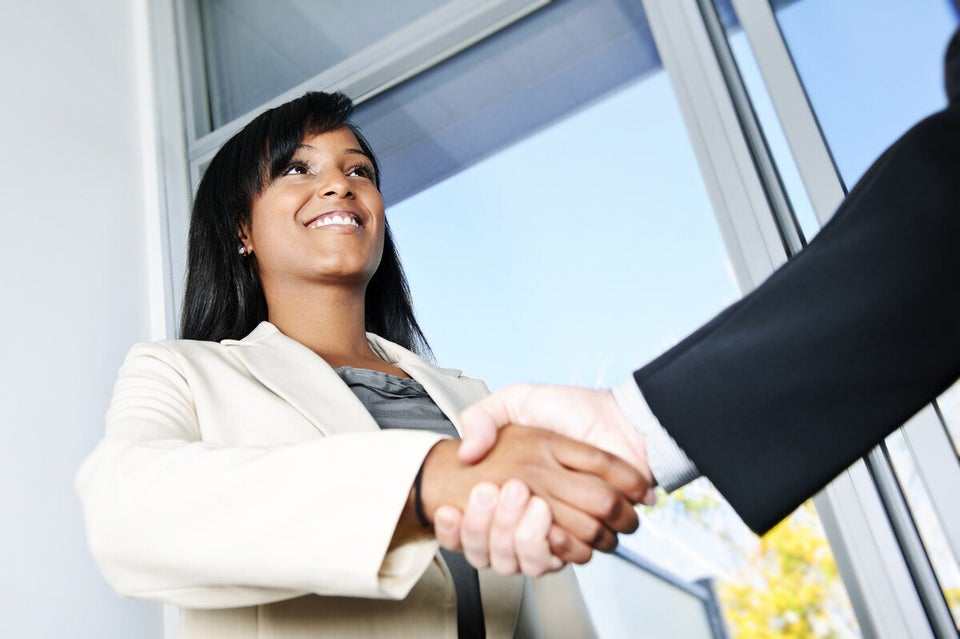 Best, Worst Cities To Find Work In Canada
Yet the very worst city for work in Canada is, in fact, in the Maritimes: Cape Breton, Nova Scotia, where there are more than 32 job-seekers per job. Compare that to Red Deer, where there are 1.38 job-seekers per job, almost a job for anyone who wants one.
Even within Nova Scotia itself the contrasts in job markets can be striking. While 32 people struggle to land each job in Cape Breton, on the other side of the province in Halifax there are just 3.18 job-seekers per job. That's good enough to place Halifax among the 10 best cities for work, ranking above Toronto.
Canada's job market stumbled at the end of 2013, losing a surprising number of jobs in the last few months of the year before bouncing back a little in January. Gabriel Puliatti, Canada country manager for Adzuna, sees the job market improving in the coming months.
The Adzuna survey shows that "after surprising December unemployment numbers, we are back on trend in 2014," he said in a statement.
"As the Canadian economy continues to grow, we will see the competition for jobs decrease in the coming months. Typically, rates of pay should also improve in times of recovery, and we have seen a 2 per cent increase in the average salaries offered in January, compared to those offered in August."
But some places have seen outright declines in the salaries being offered in ads. In top-ranking Red Deer, salaries are down 7 per cent, while salaries in Halifax are down 5 per cent.
Adzuna also ranked the best-paid job sectors, compiling this handy little chart. Is it any surprise oil and gas top the list?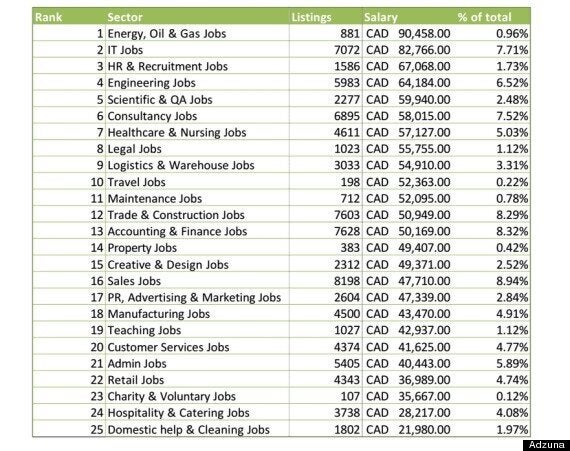 The best provinces to find work: