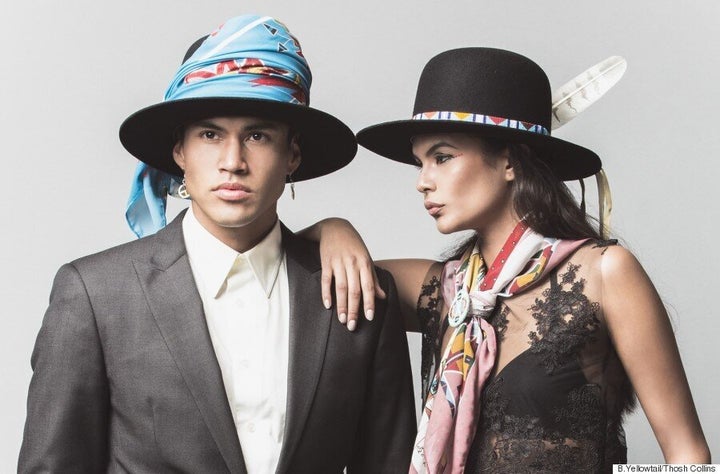 Named after her home district on the Crow nation, the collection is all about honouring the continuity, beauty and resilience of Native Americans.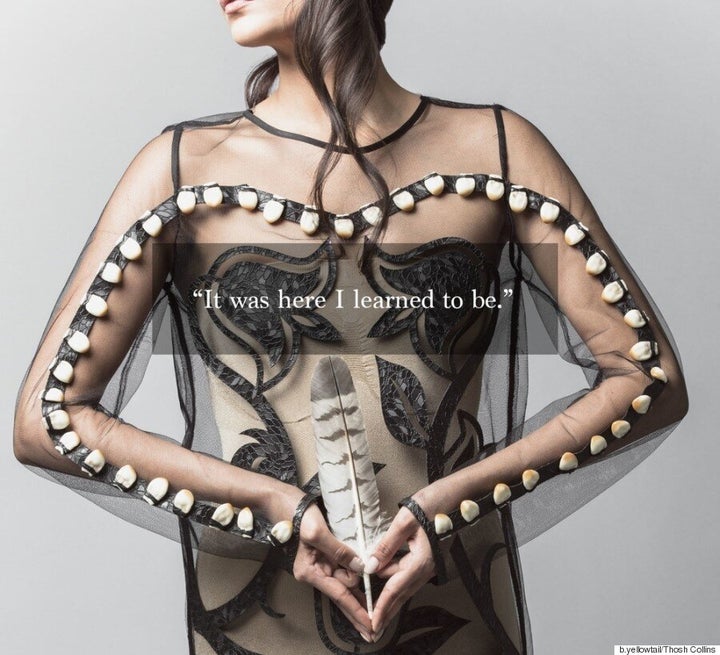 For inspiration, she created a mood board centered around a black-and-white photo of her great grandfather, "Hawk with the Yellowtail feathers," and built around his image with more photos of her relatives from the early 1900s.
"The style from that time period was transitioning from traditional wear to apparel influenced by European assimilation," she told HuffPost Canada Style via e-mail. "I love these images because they speak true to the resiliency of our people. Regardless of the times or circumstances, there were always strong elements of Crow design and craftsmanship, especially in attire."
This inspiration translated into stunning pieces including a French lace top with elements of elk teeth hand stitched onto it, a colourfully printed women's warrior ledger scarf and a floral tea skirt with artisanal beadwork.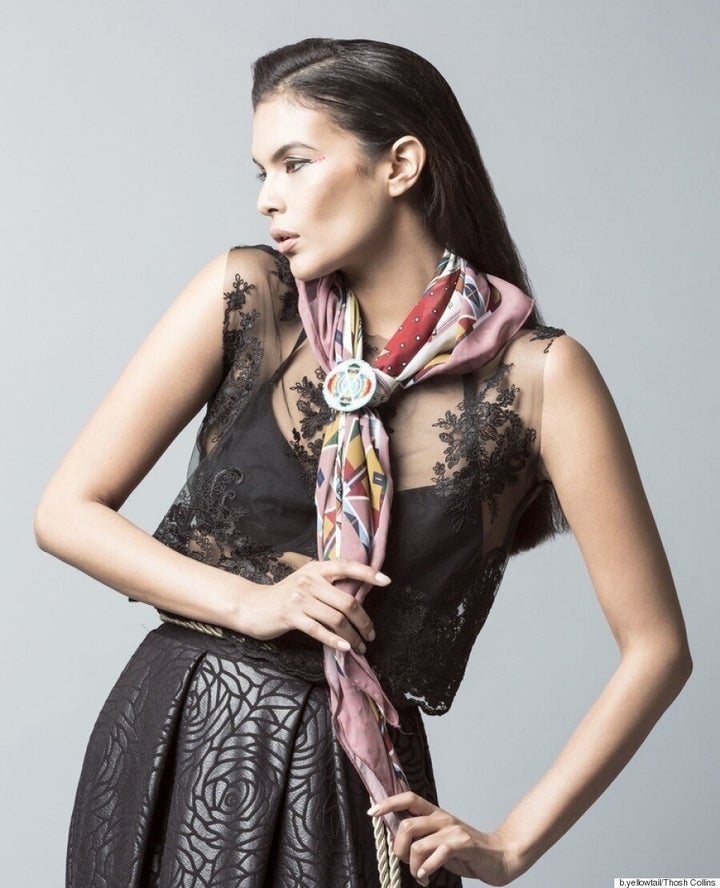 She chose to feature only indigenous people in the campaign, from the models (Jade Willoughby, Martin Sensmeier) to the photographer (Thosh Collins) to the video editor (D.E. Hyde) and even the poet (Tazbah Rose Chavez), so she could accurately share an authentic story through fashion and art.
"From my own experience, I've often found that people's perceptions of what Native American people are, is very limited and often times constrained to a stereotypical ideal," she explained. "The media, film, and especially [individuals] in fashion perpetuate those ideas by creating generic and romanticized versions of our ancestors."
"I want the people who view my work to see the faces, hear the voices of our people, and participate in an authentic story that honours our diverse nations," she continued. "My hopes are that the campaign showcases a variety of the immense talent and diversity that exists within our native nations."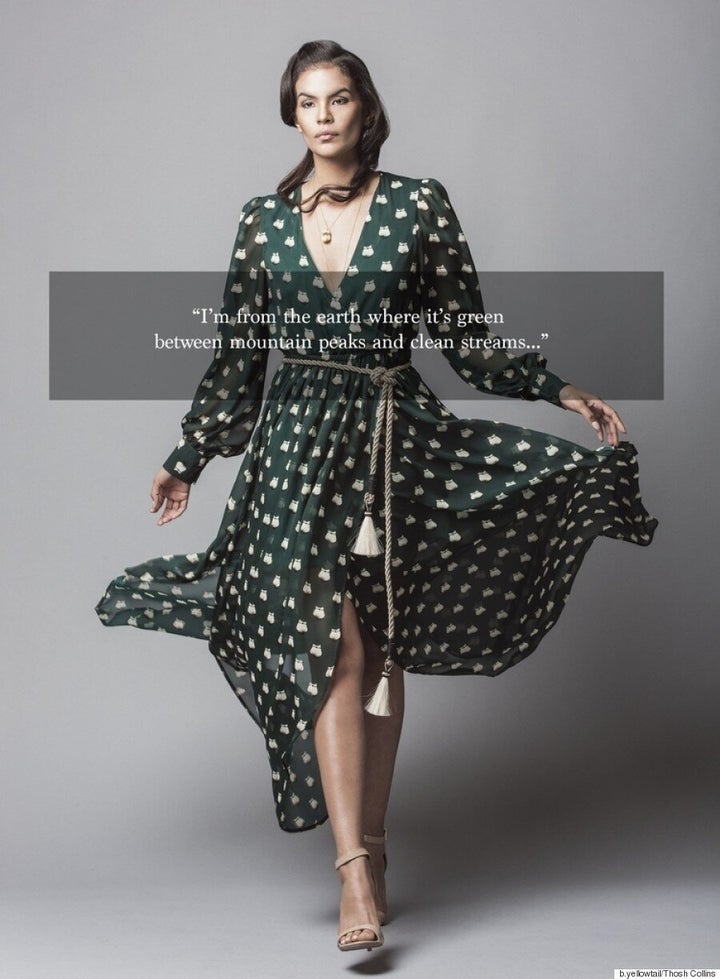 And while she does draw inspiration from Native Americans, B.Yellowtail is for people from all walks of life. The line takes pride in storytelling through fashion in hopes of authentically representing its nations, while sharing its culture and creative an inclusive space.
"For me, my mission is not about trying to combat cultural appropriation," Bethany explained. "I simply want to carve out a space where an authentic voice and an authentic representation of Native America exists and thrives. If that means we're combating cultural appropriation while just being true to ourselves, then that's a bonus."