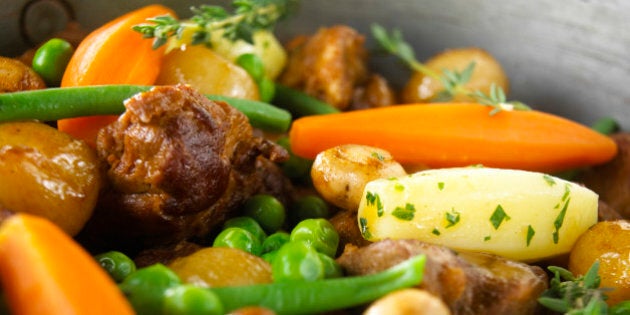 We all seem to be suffering from a chronic lack of time. There is never enough time to work out, relax or cook. This means we're always pressed to find the fastest meal solution, eating out too much and often settling for fast food. The bad news is we're also loading up on salt and fat by doing so, which can contribute to diabetes and high blood pressure -- besides obesity.
But can we actually find time to cook? By adopting the concept of the big Sunday cook or batch cooking, you can control your time and improve your health at the same time.
So what do you need to embrace the big Sunday cook? Just a little bit of time and planning. Adjust your cooking to your schedule. You can cook every Sunday or every other Sunday -- whatever works for you.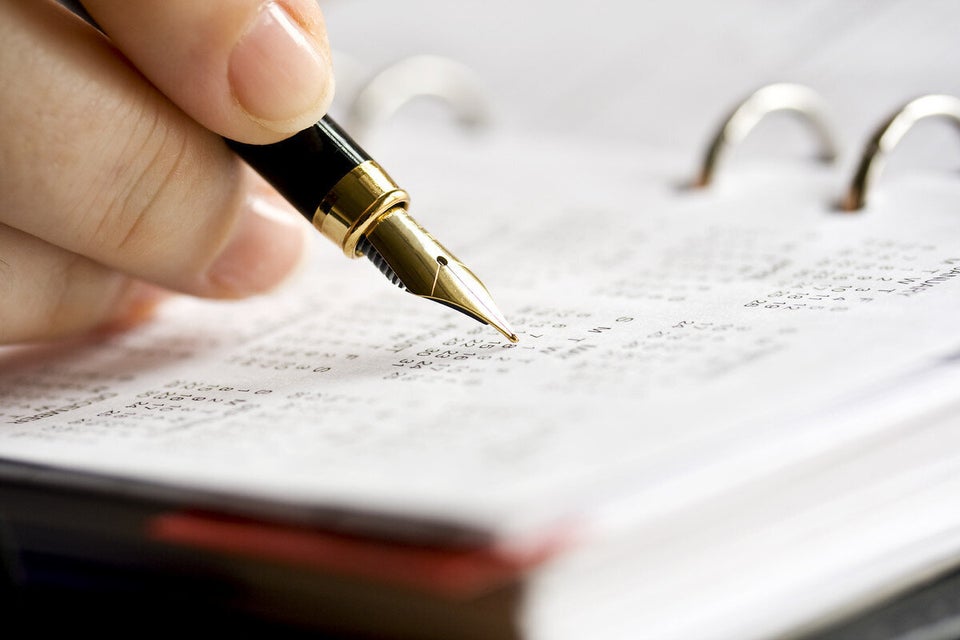 Better In Bulk: The Benefits Of Batch Cooking
Plan your week: What are your plans for the week? Will you be out with friends or will you be home most nights? How many meals will you need for breakfast, lunch and dinner? When you're planning your week, don't forget to add some snacks. This is a good way to add some veggies and fruit to your diet.
Plan your menu: Once you've planned your week, it's time to plan your menu for the next seven days. This gives you the chance to make sure you create balanced, healthy meals that include plenty of vegetables and fruit, grain products, milk and alternatives and meat and alternatives. It also gives you the opportunity to get creative! You can mix it up with soups and salads, and by grilling, baking, or stewing your meats and fish.
But remember, one of the secrets of batch cooking is to keep it simple. Don't choose recipes that require too much prep time.
Stock up on cooking utensils: It's an initial outlay, but buying pots and pans of different sizes or even a slow cooker can help you save time when you're batch cooking.
Shop: Once you've planned your meals, it's time to shop. By having a plan for the week and a grocery list to go with it, you can ensure that you can get most of your grocery shopping done in one trip a week! Just don't get sidetracked by the junk food. Stick to your menu!
Many recipes require the same ingredients and by doing all your shopping at once, you'll save money by buying in bulk.
This is also the time to stock up on storage and lunch containers.
Prep: When you're getting ready to cook, prepare all your items before you start. For example, if you're using garlic for more than one dish, chop up all the garlic at the same time. This way, you can get into a rhythm and not have to stop to cut up ingredients. This is also a good time to cut up vegetables and fruit and store them for snacks throughout the week. (Just be sure to use separate cutting boards for meats and fish to avoid potential contamination of foods.)
If you have extra ingredients from your bulk buying, prep them and store them for use the following week.
Cook: There are two ways of cooking -- you can make each meal individually or do several meals with similar ingredients at the same time. For example, you can bake two dishes at the same time if the cooking temperature is the same.
Divide: Don't just keep your food in their pots and stick them in the fridge. You won't eat them because you will be rushing out the door in the morning and won't stop to prepare lunch. So when the food is cooled, divide the portions into your lunch containers and then store them in the fridge or freezer. That makes it easier to just grab and go in the mornings.
Store: Put most of your meals in the freezer so they keep for the week. Keep out a few meals for the first two days and thaw the rest in the refrigerator as you need them.
The best part? You're not only cooking delicious and healthy food, you've saved money and time, giving you more time to do other things.