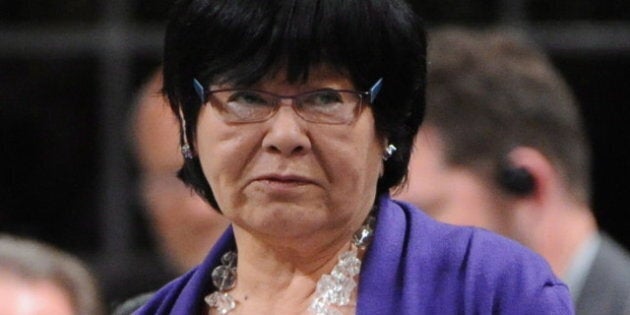 Bev Oda, International Co-operation Minister, is leaving her job.
Effective at the end of this month, Oda will be stepping down as both the MP for Durham and a cabinet minister says a release on her website. She handed her resignation to Prime Minister Stephen Harper two weeks ago.
But, according to the statement on her website, Oda informed Prime Minister Stephen Harper that week that she would step aside.
Rumours of Oda's political demise have been swirling ever since several financial scandals earned her public ire.
In a statement, Harper commended Oda for her work on humanitarian issues in Haiti, Pakistan and the Horn of Africa and with with mothers and children in developing nations.
"Through Bev's leadership, Canada has also met, ahead of schedule, its commitment to double aid to Africa. This is a record of which to be proud," said the statement.
Oda's pension will start at $52,183 annually. The Canadian Taxpayer's Federation calculated that she could receive $701,464 by age 80.
Oda has served as the MP for Clarington, Scugog and Uxbridge for over eight years and became the Minister for International Cooperation in 2007. She was previously the Minister for Canadian Heritage.