Like most award shows, we didn't expect the queen to show up. And by queen, we mean Queen Beyoncé.
But she did. And it was everything. Just like Chance the Rapper, we freaked out when she blessed us with her presence.
Like usual, the 34-year-old Texan slayed and proved girls run the world ... and look damn good doing it.
Following an introduction from BFF Serena Williams, Bey went on to crush six outfit changes in the span of two hours. Here are the looks: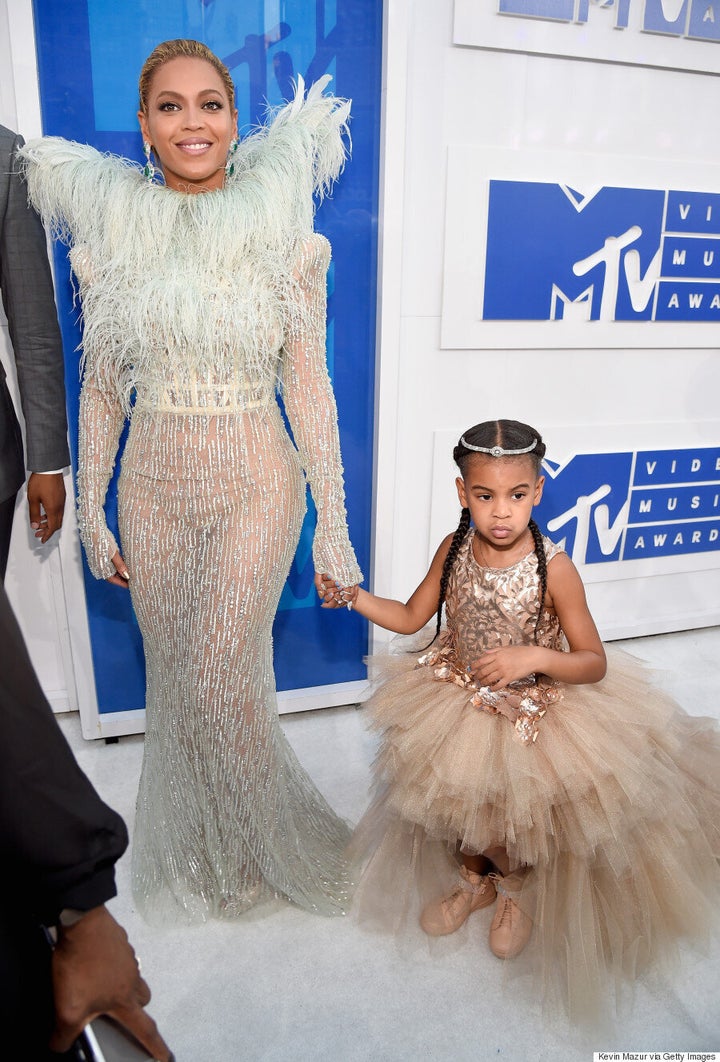 Queen B floated like an angel on the red carpet wearing a 2016 Francesco Scognamiglio couture naked dress. Glittering in crystal embellishments from head to toe, the 34-year-old international pop star channelled some type of other-worldly creature donning a blue feather neck piece and emerald drop earrings.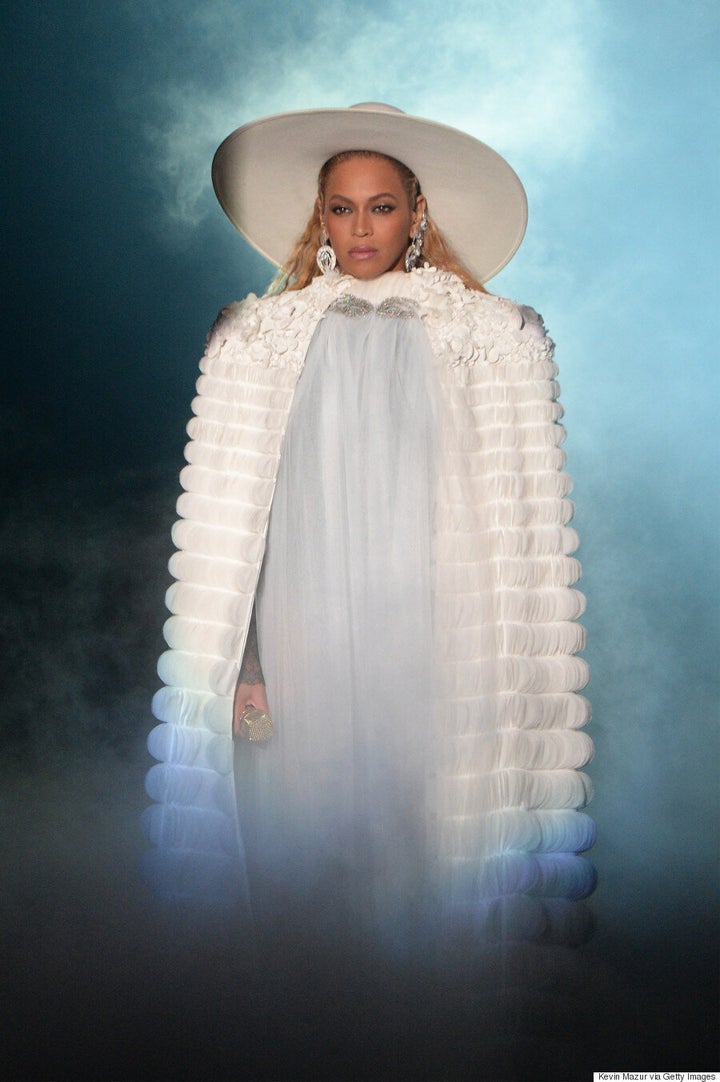 Opening her epic performance in a Ralph & Russo white silk organza cape with flower cutout shoulder embellishments, the pop star first paired the look with a wide brim hat, an accessory she's quite into at the moment.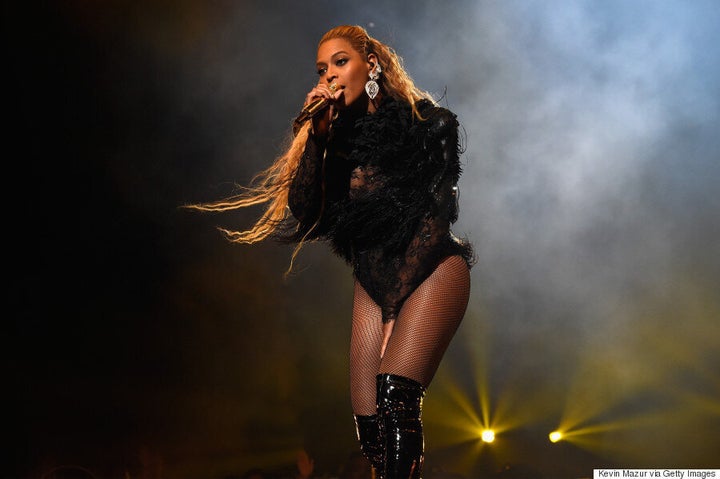 Emerging out of a smoke machine came Bey in a black lace body suit equipped with feather shoulder pads. She rocked leather thigh-high boots and fishnets for that extra bit of slayage. It proved to be the perfect outfit to smash a camera in.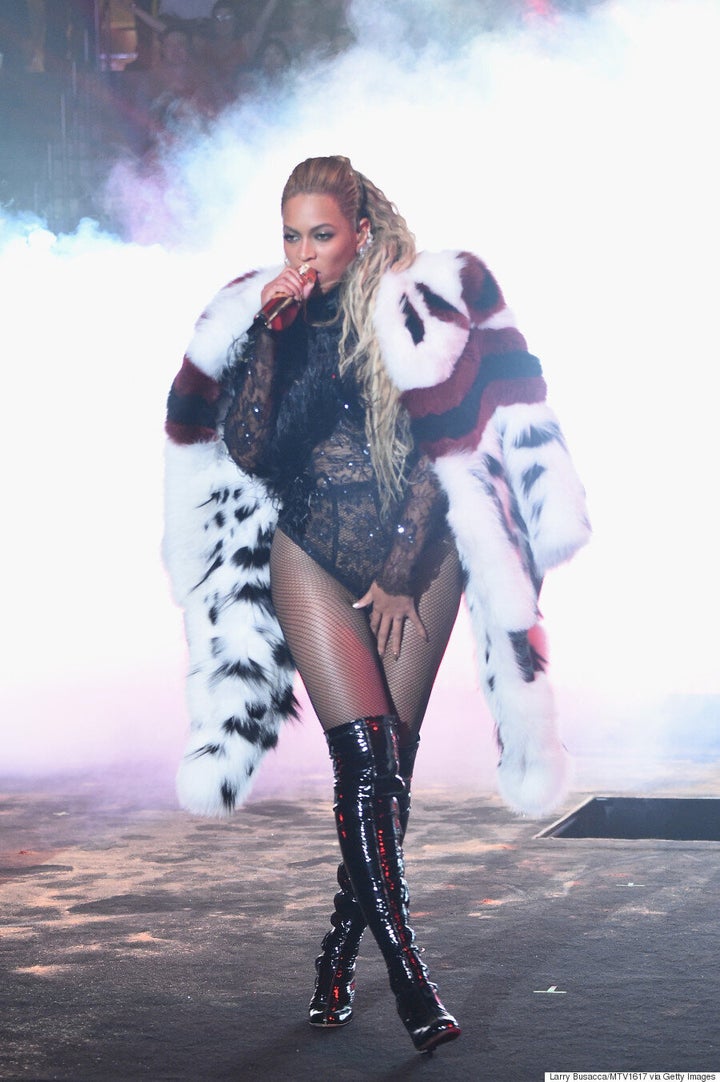 Incoming! It's the queen in fur! Literally, it's just a Cruella de Vil-style jacket hanging from her shoulders, as she dances wildly. How does it stay on? We don't know. We guess that's just the power of Bey.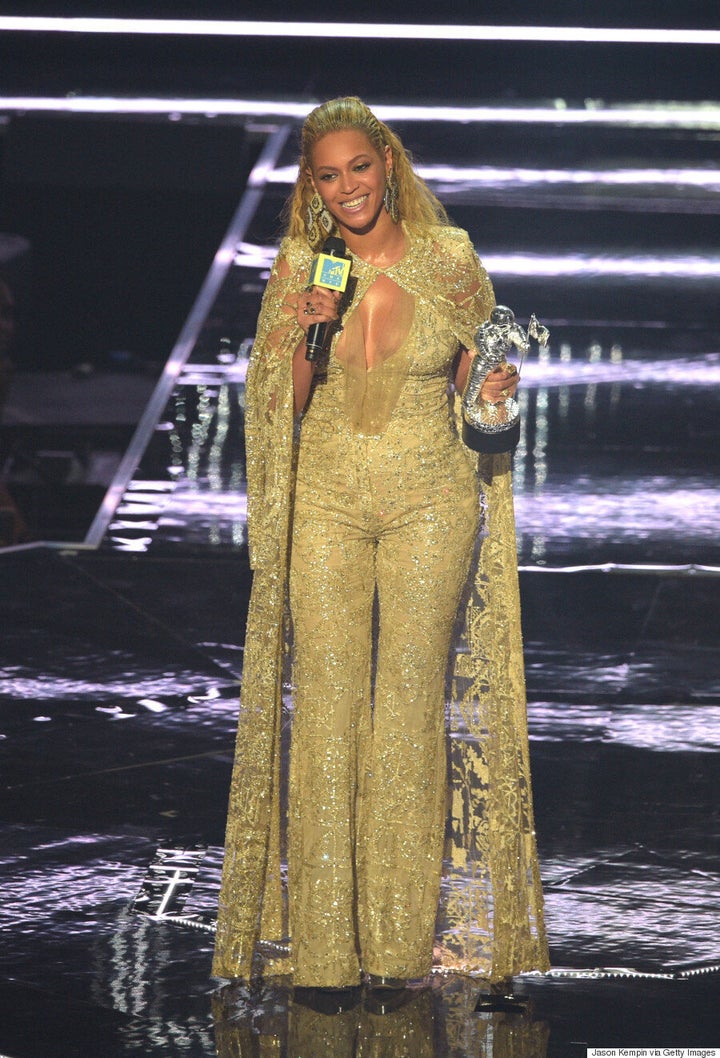 Everything was perfect when Beyoncé wore a gold lace jumpsuit to accept one of the biggest awards of the night from the gold-winning #FinalFive Team U.S.A gymnastics team (who were literally all of us when meeting Queen B herself). The pop star shimmered all while flaunting a low-plunging neckline. Sultry!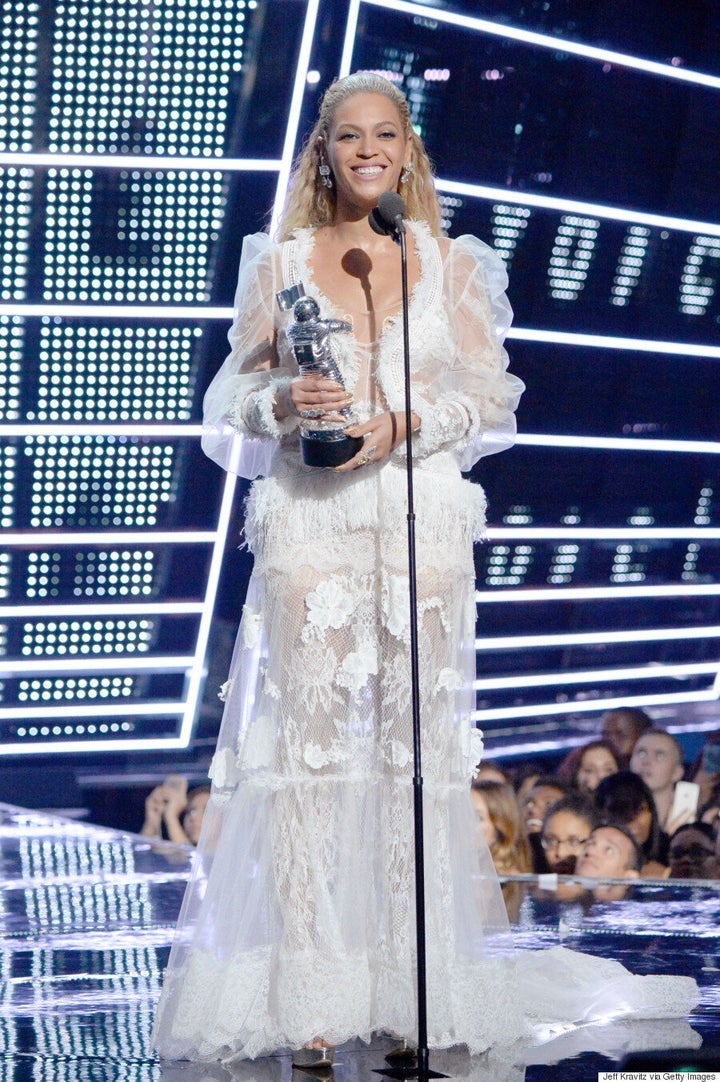 Yup, the mother-of-one looked angelic accepting Video of the Year for "Formation" in a white lace and sheer frock with embellished appliqué flowers. But her best accessory? That smile.