OK, we all know Beyoncé is a queen. We are only mere mortals in her presence, and we are perfectly fine with that. Every stage she blesses and every concert she gives is always done like a pro. She owns it every. Single. Time.
Here's the video when the "Halo" pop star noticed what happened:
We're screaming. Did Bey just flick the blood off her hand like some warrior princess in the middle of battle? BADASS. And like the true pro she is, Mrs. Carter continued on, performing like nothing even happened.
As they say, the show must go on!
Again, here's a shot of Bey before the performance wearing a sheer black beaded gown and those damn hoop earrings: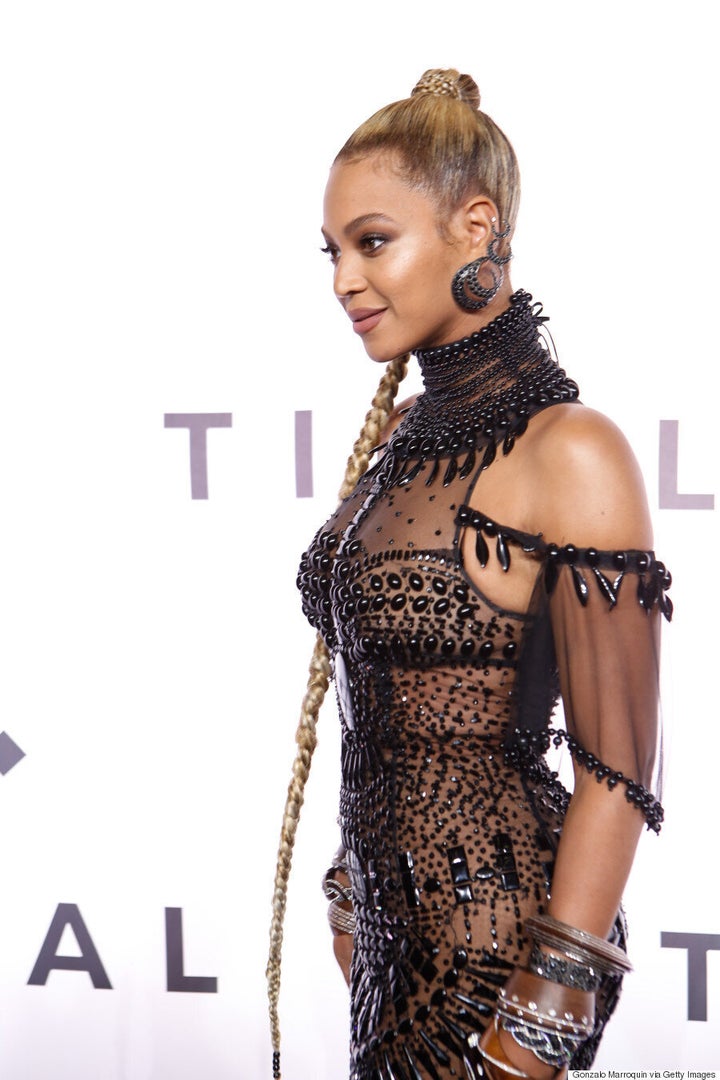 And here's after the earring ripped out: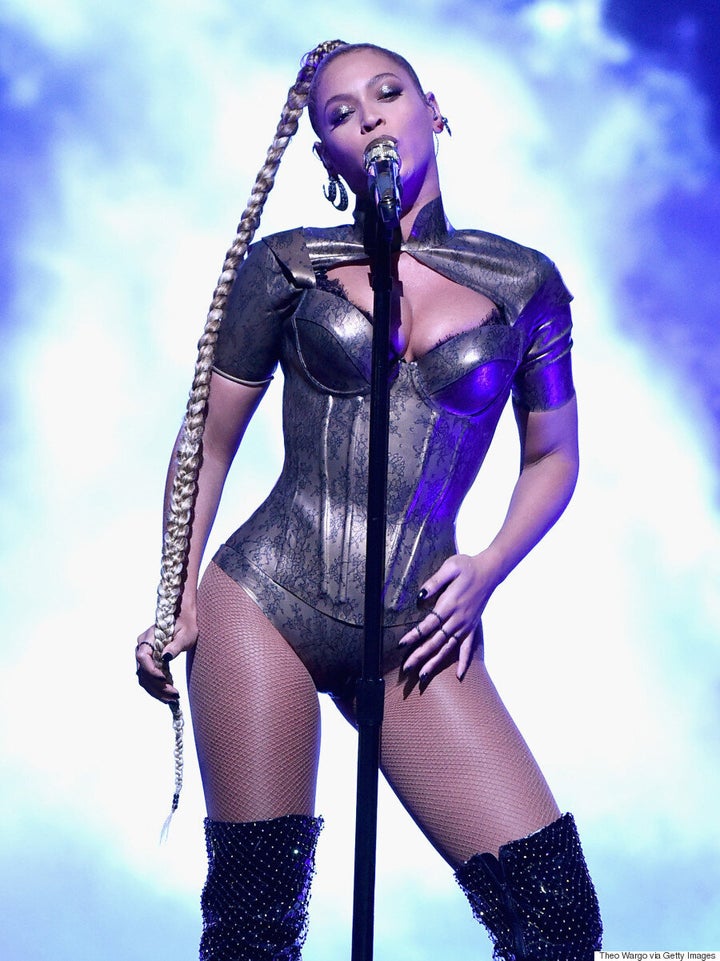 What have we learned? Braids and hoop earrings are a combination that shouldn't be taken lightly.
We're unsure what the extent of her ear injury might be, but from what we can see, we don't think the earring completely teared her earlobe, to which we say:
Quickly after fans saw footage of Bey's bleeding ear, the hashtag #CutForBeyonce started appearing on Twitter. Some members of the Beyhive started cutting their ears in solidarity with their favourite singer.
Totally unnecessary, we say. And we have a feeling the "Lemonade" songstress wouldn't be too pleased to see fans doing this either.
Can we just all agree Beyoncé is a straight up boss who can't feel any pain? OK? OK.