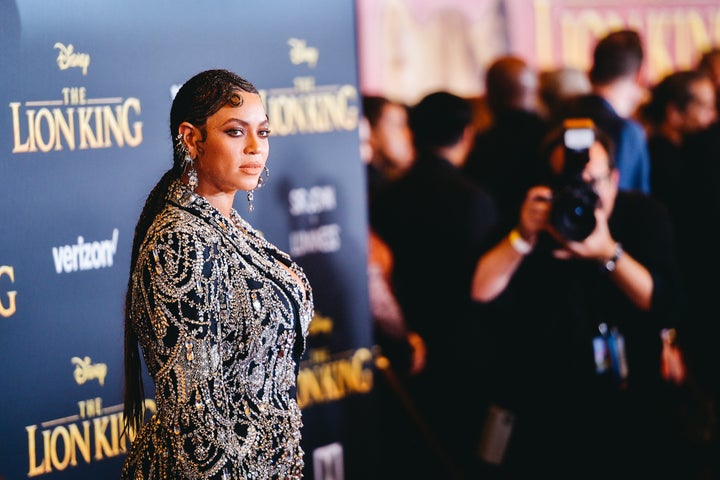 Beyoncé is always watching. Not in a creepy way, but in a kind of omniscient, maternal way, like she's periodically checking in on the world, just to make sure everything's still in order, still as she left it.
Following the release of her album "The Lion King: The Gift," the superstar musician must have noticed the conversation around her song, "Brown Skin Girl," which opens with the youthful voice of her daughter, Blue Ivy Carter, and plays sweetly as an ode to dark-skinned Black women.
The song inspired the viral hashtag, #BrownSkinGirlChallenge, under which Black women could be found celebrating their own beauty, often alongside their siblings or their daughters.
The only problem was that some people completely, terribly, myopically missed the point.
Women who were not at all dark-skinned, and other women who were not even Black, decided to lay claim to the viral hashtag, celebrating themselves in spite of the song's clear specificity (it name drops Naomi Campbell and Lupita Nyong'o).
The point, of course, was this: dark-skinned Black women are often further marginalized as a result of colourism, a system which values fairer skin, even within racialized communities, for its proximity to whiteness. (See, for example, the "paper bag test," or skin bleaching, or objectively horrible statistics.)
Where Beyoncé was intentionally uplifting brown skin girls, like her daughter Blue Ivy — "melanin too dark to throw her shade," "your skin just like pearls" — others felt entitled to ignore the intended address and recipients of her love letter.
And so, in a very diplomatic and distinctly Beyoncé fashion, the Queen decided to clarify exactly what it is that she means when she says, "brown skin girls."
She posted a video to Instagram, a montage of images and videos curated from the #BrownSkinGirlChallenge hashtag featuring brown skinned women and kids, smiling and revelling in their brown skin.
The result is a thing of magic.