The most anticipated magazine cover of the year is finally here and it stars none other than Beyonce.
Yes, Queen B is Vogue's September cover girl, marking the first time the glossy has featured a black female artist on its September cover (the only other two black women to land a Vogue September issue cover are Naomi Campbell and Halle Berry).
Naturally, the 33-year-old superstar looks ***Flawless, wearing a dusty rose dress lace dress floral appliques by Marc Jacobs and a burgundy sequined blazer draped casually over her right shoulder, Her face is left bare, save for a bold brow, and her hair styled in the "wet look," adding to the mermaid-appeal of the Mario Testino-photographed cover.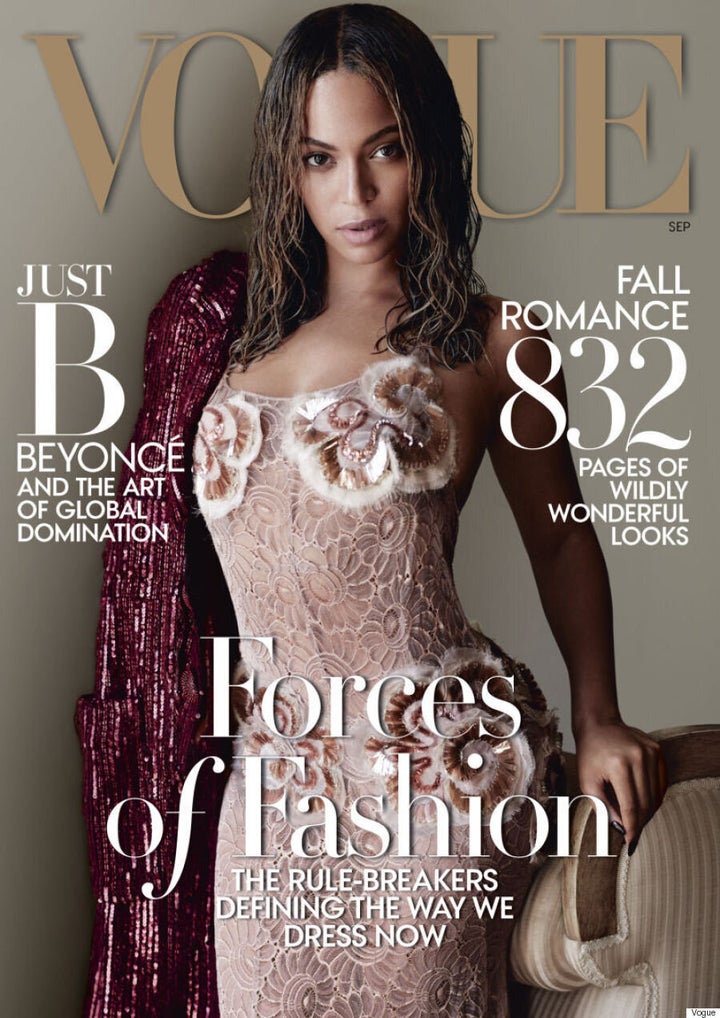 This also marks a historical moment for Marc Jacobs who is the first designer to be featured on two Vogue covers in a row (Nicole Kidman wore his designs on the August issue of the glossy).
This marks the third time Beyonce has been on Vogue -- she previously appeared on the March 2013 issue and on the April 2009 issue. And according to Fashionista, this cover is somewhat of a "get" for Vogue, as the singer has declined to give an interview for more than a year. But as the mag puts it, "there's only one September issue, and there's only one Beyonce." We say it's a match made in heaven.
Vogue's September 2015 issue will first be available online via Amazon starting Friday, August 14, then will hit newsstands August 18.