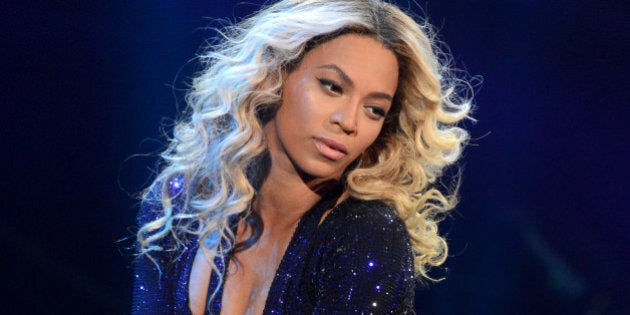 To celebrate Bey's unprecedented early Christmas gift, let's take a look at her 17 most fabulous moments (in conjunction with her 17 new music videos) in her various fabulous outfits.
1. Bey has no time for you in this ah-mazing suit and '20s-inspired hair.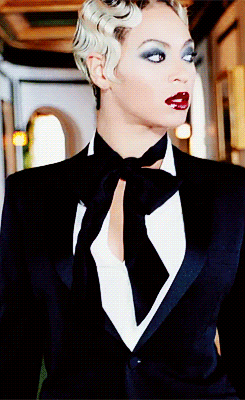 2. She's a warrior in thigh-highs.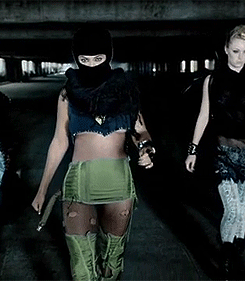 Stomp all over the floor.
3. She will slay you in lingerie.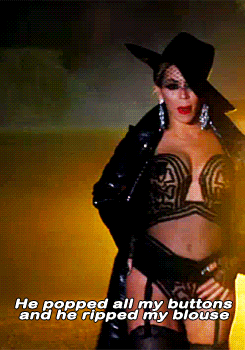 4. Raided Queen Elizabeth 1's closet.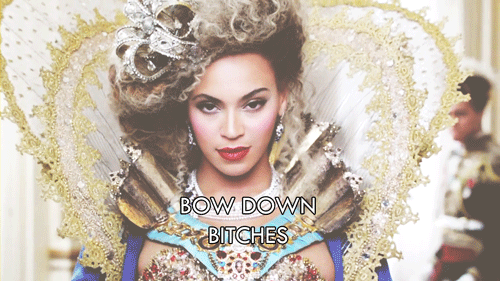 5. The fringe only moves when Beyonce tells it to.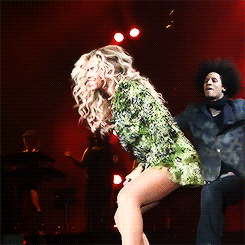 6. She booty shakes in cage boots and never falters.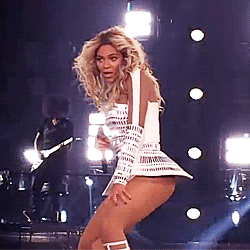 That's why she's our Queen.
7. Hair flipping in Givenchy.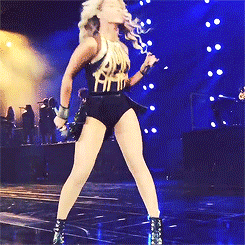 8. Sequins and feathers and bustiers, oh my!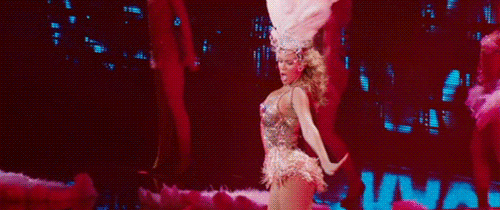 Vegas would be lucky to have her.
9. Only Bey can dip it this low in couture.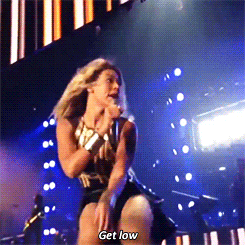 10. Greeting her subjects in exaggerated shoulders and waist.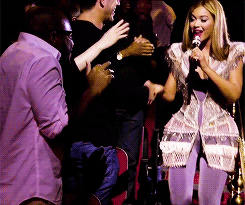 No one else could do this.
11. Oh, just lounging in bed wearing a crown and a lace shawl.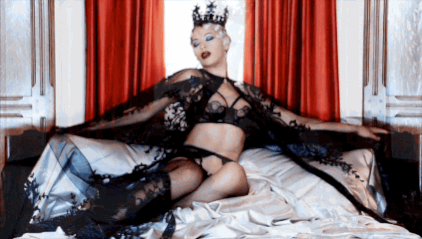 It's what royalty wears at night.
12. Taking selfies in a sparkly bodysuit.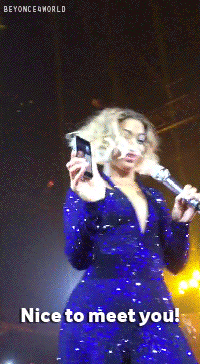 Oh hai, it's me, Beyoncé.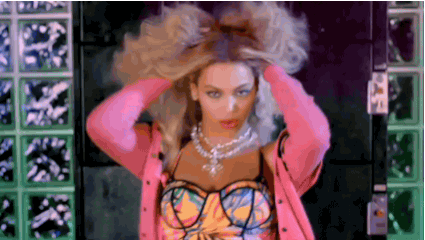 14. Ain't no big deal, it's just a revealing swimsuit underneath a huge fur coat.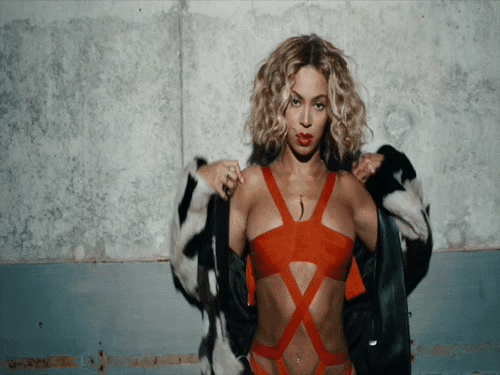 What? Don't you wear that?
15. Working up a glittery sweat.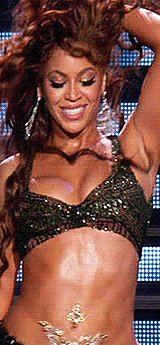 You mean you don't sweat sparkles?
16. Expressing delight while wearing embellished shoulders.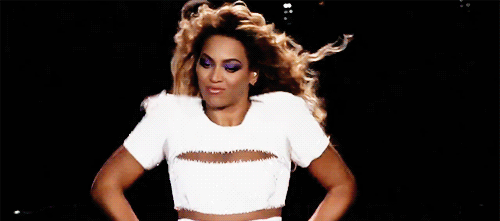 Feathered fringe is so delightful.
17. Loving herself in a sequined corset.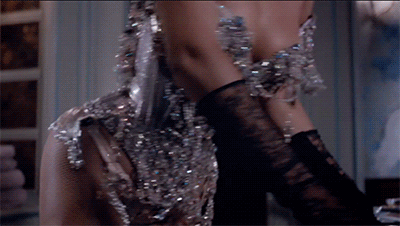 It's going to be everyone's New Year's Eve outfit.