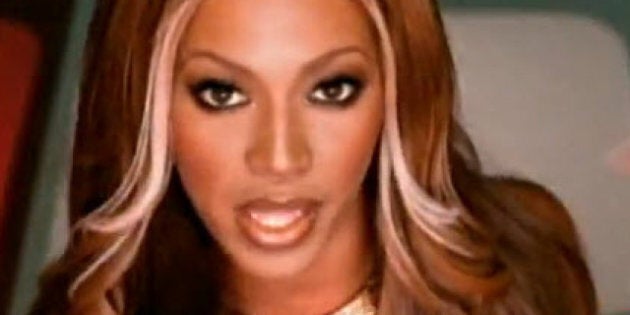 Today, Beyoncé was chosen by People Magazine as the "World's Most Beautiful Woman" in 2012. With Sasha Fierce in this fresh piece of spotlight, I thought I'd spotlight something as well: Not her beauty, but her feminist stance. Because when it comes to judging women, the values they embody are what should be noteworthy.
Yesterday, she released 4: The Remix, reworkings of some of her latest record's hits. "Run the World (Girls)" is included. When its video first premiered, it wasn't the sampled beats and designer threads that had most people talking. It was the overt "girl power" message, and whether it was true or false -- empowering or misrepresentative. (Well, that and the shoulder-stutter dance move. How does she do that without looking like she's seizing?)
Beyonce's Feminist Lyrics And Sexed-up Image
The lyrics are polarizing. While it's heartening to think of mini Beyoncé wannabes chanting, "Who run the world? Girls!" when we remember that that statement couldn't be further from the truth, the reaction becomes more of a, "Aw, isn't that cute: They think girls rule the world!" And then it's back to reading about systematic rape in war-torn countries, or the lack of female politicians across the board.
But B's all-things-considered feminist message is, to many, negated finally by her look and actions in the video. As usual, her dancing is highly sexual, almost atavistically so at points: one move has her laying on the ground, scissoring her legs in the air.
Does the ultimate message of female empowerment resonate with audiences, or are they too distracted by Beyoncé's obvious pandering to the male gaze to take it seriously, or even notice it at all?
After all, men joke all the time about how hard it is to think when all their blood has rushed south. And it's hard to project a powerful persona when one is so subservient to the ideals patriarchy has set out for women: perfect hair, a perfect face and a "bootylicious" figure.
The issues around this one song and video are important not only because of their content, but because they have plagued Beyoncé's creative output her whole life on stage.
Mixed Messages In The Songs
One of the most successful and celebrated women in the entertainment world, if not the world, she has always made it a point to inspire her sisters not to take shit from the men in their lives (i.e. in anti-stalker Destiny's Child song "Bug A Boo", or the adultery-bashing "Say My Name") and to find their worth inside themselves, and not in their partners (the Glamazon anthems "Survivor" and "Independent Woman"). After all, B didn't get to where she is today by being tied down to a guy.
At the same time, throughout her career, her heels have made huge feminist missteps, like her song "Nasty Girl," which slut-shames mercilessly, or the little-remembered DC3 single "Cater 2 U": "Baby I heard you, I'm here to serve you (I'm lovin' it) / All I want to do is cater to you boy."
Beyoncé's sexy persona has had as big a part in her rise to fame as her siren call. Doubtlessly, she knows this, having maintained it always. And by always I mean always -- she has never portrayed herself as anything other than attractive, as pleasing to the male gaze. (If you think she is excused because every other pop star does the same, recall Gaga in her meat dress, or sporting a dildo in her pants while in male drag.)
There is, of course, the argument that portraying sexiness is empowering to a woman. And this is, of course, sometimes true for some women. However, women's ideas of sexiness are diverse and ever-changing. When pop and R&B stars conform to the idea of sexiness that is the same as the mainstream society and culture's, which operates within a patriarchal framework, perhaps the power Beyoncé feels comes not from truly expressing her own sexuality, but from so effectively embodying what patriarchy has told her from birth she should embody.
After all, girl power -- in small, concentrated doses -- sells. It connects girls and women together, and connects B to her fans... who then throw cash at her pedestal-borne feet. It's hard to determine whether the independent women thing is genuine or manufactured, particularly in the entertainment industry, whose job it is to create fantasies, not recreate reality.
Can Beyoncé and other superstar women of her ilk really have their cake and eat it too? Mold to fit perfectly into the constructs of patriarchy, then sometimes singingly subvert it--but only when it's "hot"?
Maybe that's something modern feminism needs. Not the occasional shout-out from flaky allies, allies who, half the time, actually work against feminism. What is needed is devotion to the cause of women's equality, commitment. In Beyoncé's words...
"If you liked it then you should have put a ring on it..."
SEE: Beyonce through the years: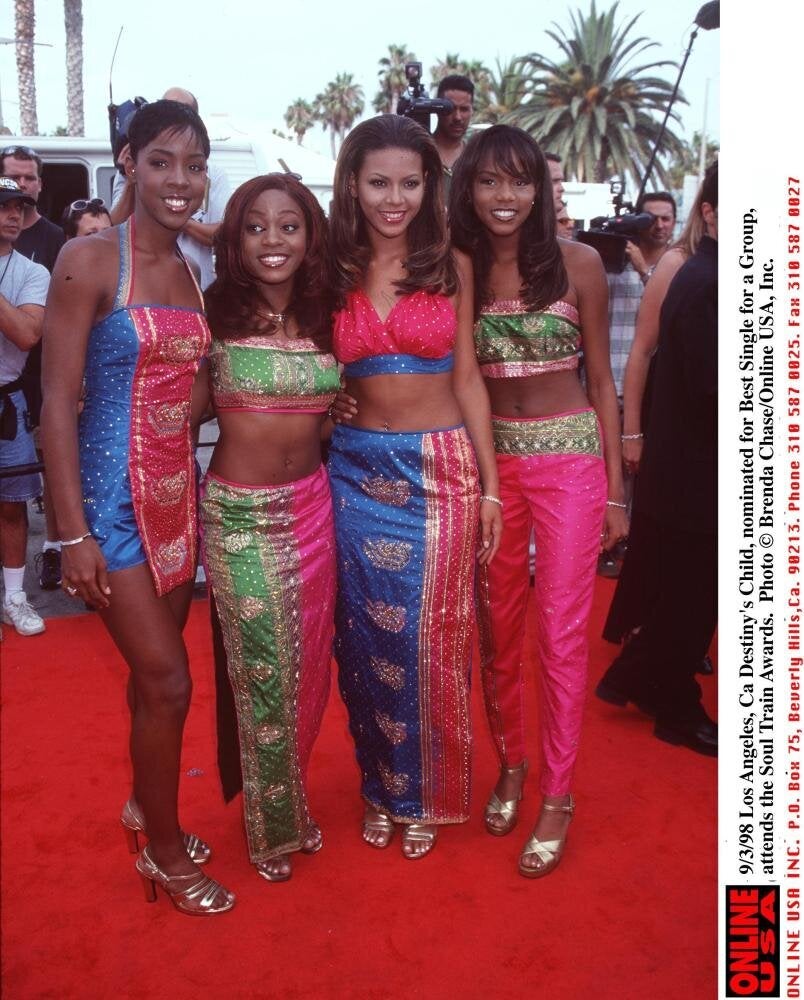 Beyonce Through The Years
Popular in the Community