While most sports fans spent their Sunday evening betting on who'd win Super Bowl XLVII — the Baltimore Ravens or the San Francisco 49ers — many a music and pop culture fan tuned in to get their own dose of excitement during the big game's half-time show. Would Beyonce lip-sync? What was she going to wear? And would Destiny's Child really reunite on stage?
Well, dear readers, on this Super Bowl Sunday, we're happy to announce Beyonce did not disappoint. She brought her best "Sasha Fierce," wearing what amounted to a leather and lace S&M bodysuit. In fishnet stockings and knee-high socks, the superstar gave Tina Turner a run for her best-legs-in-showbiz money, and even the doily covering her butt managed to be sexy in its barely-there modesty. The outfit certainly lent itself to the multiple images of Beyonce that appeared onscreen, as her luscious blond tresses were whipped all over the stage, and her Destiny's Child bandmates showed up in complementary leather. Definitely surpassing Janet Jackson's 2004 take on the leather look, Beyonce may have just put herself in Super Bowl's fashion hall of fame.
What did you think of Beyonce's Super Bowl look?
LOOK: The Styles From Sunday's Super Bowl Performances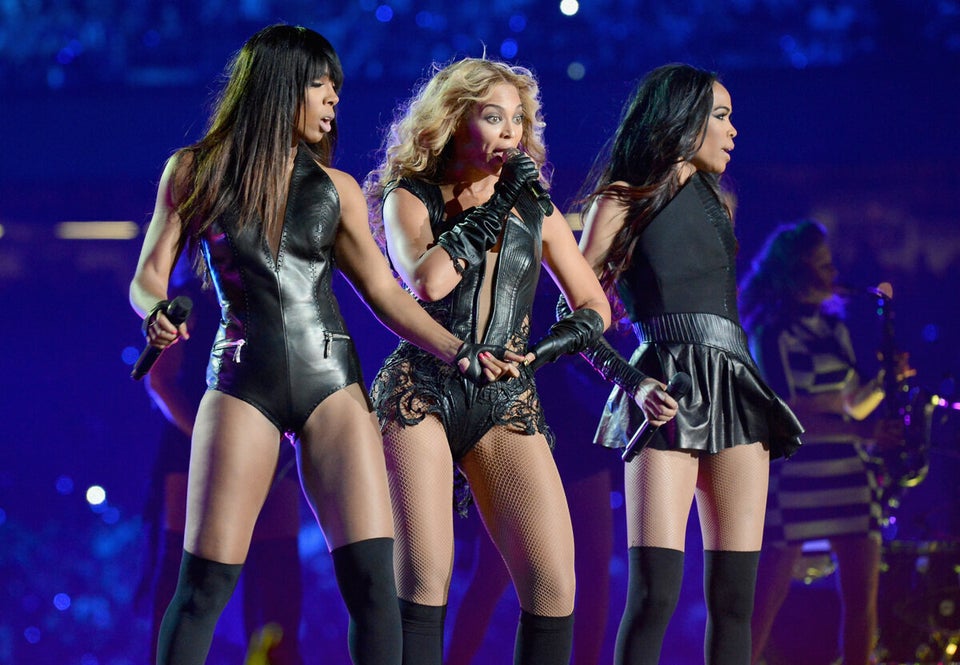 Super Bowl Performers
WATCH: The Super Bowl Ads You May Not Have Seen
Popular in the Community