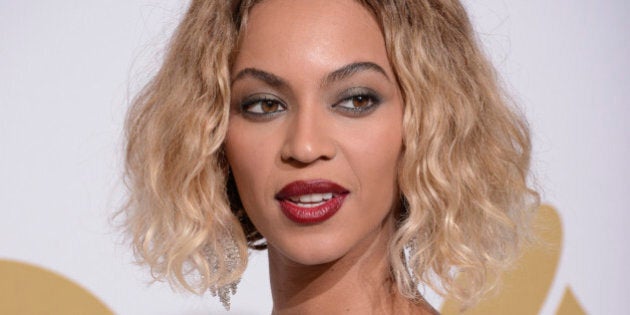 Everybody has a lot to say about Beyoncé (as they should!)
She's a one-woman empire who can sing better than most (we don't know you: you might have a voice that outdoes even the original cast recording of "Les Miserables" – we're just making an assumption), and her sense of style is on par with . . . no one. Only Beyoncé can pull off Beyoncé.
Story continues below the slideshow: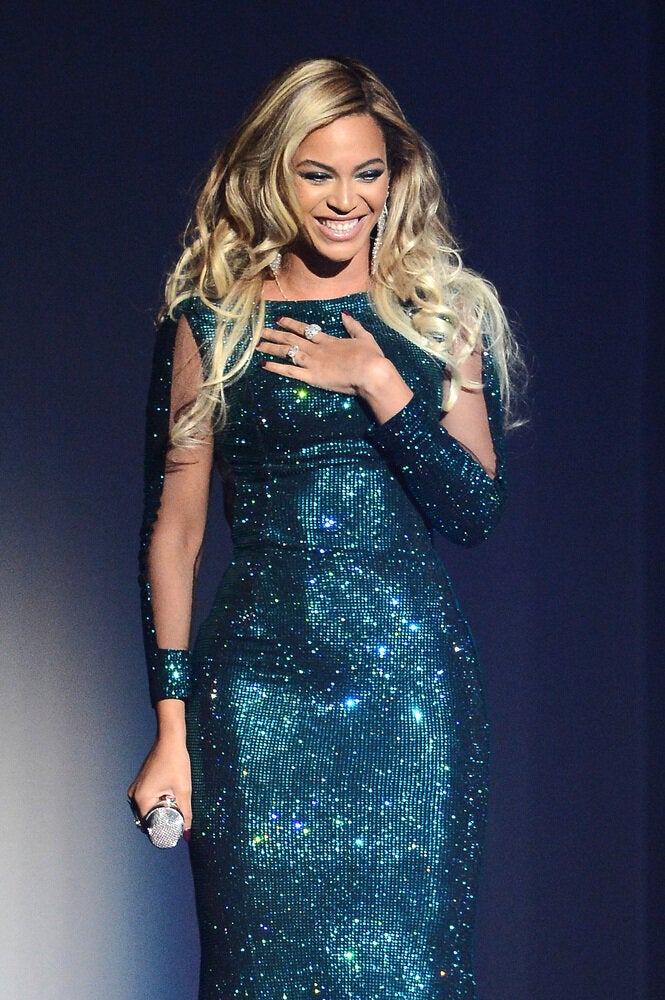 Lesson: Denim shorts go a long way
We say this rarely, but everybody needs a pair of denim shorts. (Yes, even Kate Middleton.) And while some of us could never – ever – pull off Beyoncé's short-short style featured here, we have alternatives. Enter: every other clothing store in the world, but especially go-tos like Gap, which offer not only longer lengths but – throws hands up in a silent prayer – higher rises. (But yes, please do dance exactly like this when wearing them.)
Lesson: Just embrace camouflage already
It's been 13 years since the release of this wondrous jam, and in those 13 years, guess where camouflage has gone: nowhere. It's been here, waiting, being worn, and being attributed to the '90s. Also, it's in the collections of various brands: Carven went camouflage happy this season, and American Eagle has a jacket that will be a nice change from the winter rotation we've been wearing since November. Help us, Beyoncé.
Lesson: The '70s are always ok
Listen, if you see Stevie Nicks at the beginning of any video, drop everything you can and run into the waiting arms of whatever '70s or '70s-inspired pieces you can find. In the case of the "Bootylicious" video, those pieces come in the form of fringe and crop tops – both of which you can find in thrift stores or via designers' collections (like Peter Som's). Or, just ask yourself this: "What would Stevie Nicks wear?" (A question even Beyoncé probably asks.)
4. Song: "Independent Woman"
Lesson: Metallics work with everything
As evidenced by the metallic pieces worn in the "Charlie's Angels" anthem, they make for the perfect neutral. They work with colours, they work with other neutrals, and they work in Spring 2014 collections by Jason Wu and Thakoon. We're seasons away from turning into C3-PO, we can feel it. (And do you know what? It doesn't feel wrong.)
5. Song: "Ring the Alarm"
Lesson: Trench coats are for all of us
As evidenced by the fact that trench coats can be worn with literally anything (and have been for actual decades), Beyoncé's trench in "Ring the Alarm" is merely another opportunity for us to make the following argument: if they're good enough for Beyoncé and/or Olivia Pope, trench coats are good enough for us, too.
Lesson: Don't let anybody tell you not to wear a fanny pack
Or animal print, for that matter, since it's in this video, too. However, what matters most is Beyoncé's accessory of choice: a fanny pack, which for some reason has been tarnished since its days of valor in the late '80s and early '90s. (It makes sense, people – purses get old.) So this spring, designers like Tory Burch added a more adult version to her clean-cut, streamlined collection, while Rihanna wore a Chanel piece that's on par with Beyoncé's "Party" accessory. See? The few, the brave, the wearers of fanny packs.
Lesson: When you think you're wearing too much jewelry, add more
Lesson: A leather bomber is forever
Do you know who looks bad in leather jacket? Nobody. Each and every human on the planet looks fantastic in a leather jacket, and Beyoncé used "Diva" to remind us of such. This season, Marissa Webb also reminded us, as did the majority of Fashion Week attendees, who showed up to shows clad in the wardrobe staple. (Though for the record: We know from experience you can also score a sweet jacket in the "leathers and furs" section of Value Village. Let's see if Beyoncé can do that.) (She probably can.)
If you can, wear one. (With heels, while dancing.) And even if you're not Justin Timberlake, if your heart lies within the racks of bodysuits, you suit up and perform that choreographed dance of power. Because bodysuits exist.
10. Song: "If I Were A Boy"
Lesson: We accept the black dresses we think we deserve
And in the case of Beyoncé's subtle, elegant, and beautifully designed black mini-dress (complete with turtleneck), we witness the power of the traditional "less is more" state of mind. Everybody is entitled to a black dress (or two or three or a whole closet full – who are we to make these rules?), and in those moments of, "Maybe I should wear something with colour" remember how powerful Beyoncé looks when she's completely unfazed by her boyfriend's gift of earrings. (No thank you, filanderer.)