The wait is finally over!
Beyoncé posted a much-anticipated photo of her twins late Thursday night Pacific time (early Friday morning ET). No more talking, let's just take in the cuteness, shall we?
"Sir Carter and Rumi 1 month today," she wrote in the caption, confirming the birth date and rumoured names of the twins, which circulated after Beyoncé and husband Jay-Z filed a trademark on Sir and Rumi.
Obviously, we have questions: Which one is Sir Carter and which one is Rumi? Should we assume she's naming them left to right? Is Sir Carter's first name Sir, and last name Carter? Or is it Sir Carter Knowles, or Sir Carter Carter? Or Sir Carter Knowles-Carter? Will Rumi go by just one name, like Mom does? How does older sister Blue Ivy, 5, feel about all of this? WE MUST KNOW.
The photo of the twins is styled similarly to the post Bey dropped in February to announce their arrival, which is to say, in an epic and gorgeous fashion:
That post, of course, ended up being the most-liked post on Instagram to date, but this post is catching up quickly, with millions of likes on Friday morning.
But can you really pre-empt Beyoncé? We think not, and this first photo makes a compelling case. So, hello, Sir Carter and Rumi! The world has been waiting to meet you.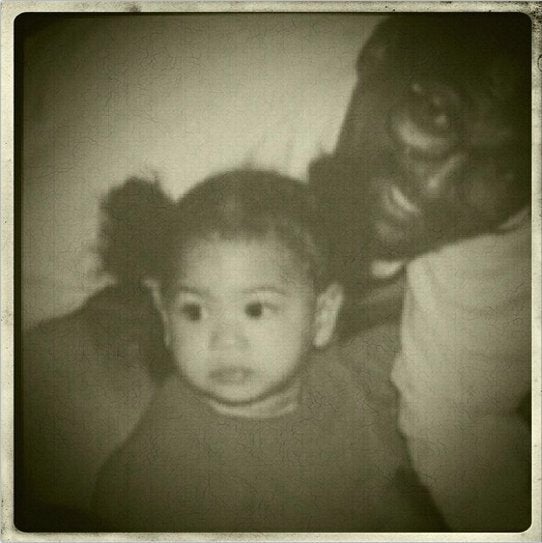 Beyonce's Younger Years
Popular in the Community