Beyoncé's September cover of Vogue magazine is finally here, and it might just be her most authentic photo shoot ― and interview ― yet.
As first reported by Yashar Ali for HuffPost, 23-year-old photographer Tyler Mitchell was hand-picked by the singer for the magazine's covers and editorial pictures, becoming the first black photographer to shoot the magazine's iconic September fashion issue in its 126-year history.
The singer was given unprecedented control over the issue, Ali reported, including the cover, the accompanying article and the photo captions.
Beyoncé opens up to writer Clover Hope about topics that include her emergency C-section with her twins, Sir and Rumi, her journey with body acceptance, and being told black people didn't sell magazine covers.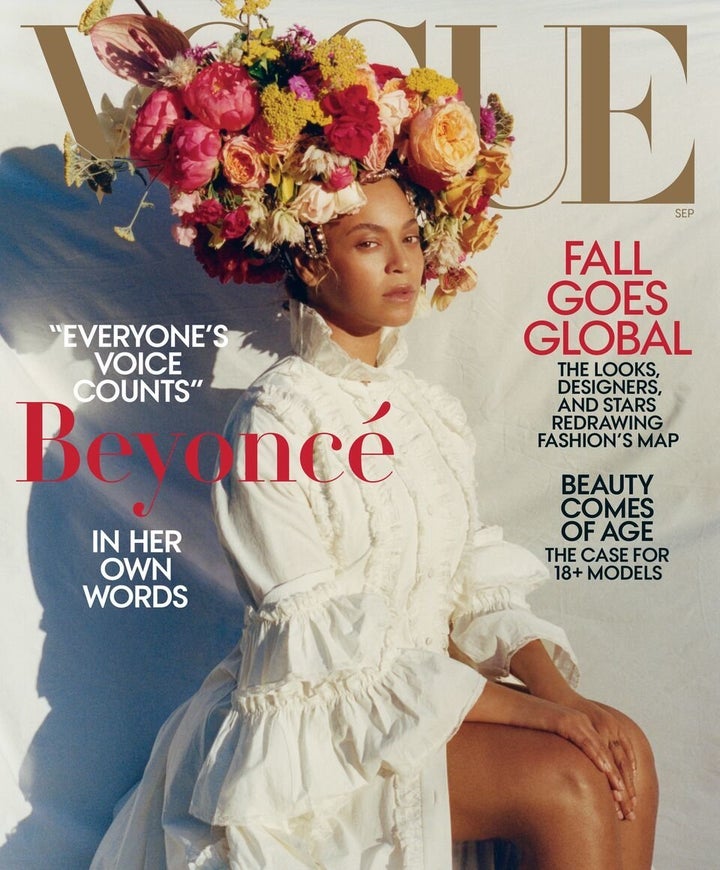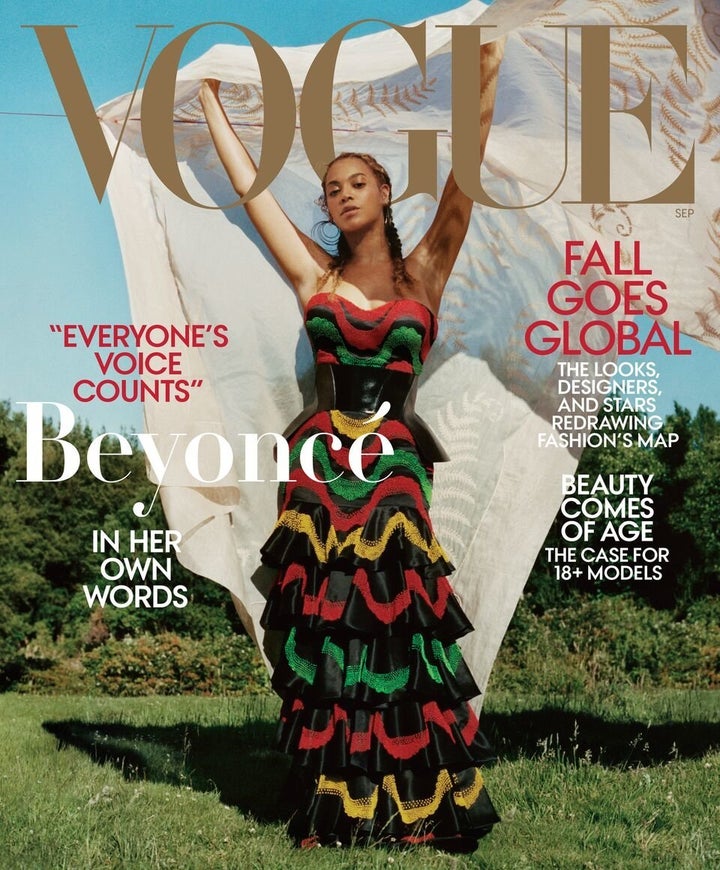 Beyoncé also explained why she went essentially makeup-free for the entire magazine photo shoot.
"I think it's important for women and men to see and appreciate the beauty in their natural bodies," she told Vogue. "That's why I stripped away the wigs and hair extensions and used little makeup for this shoot."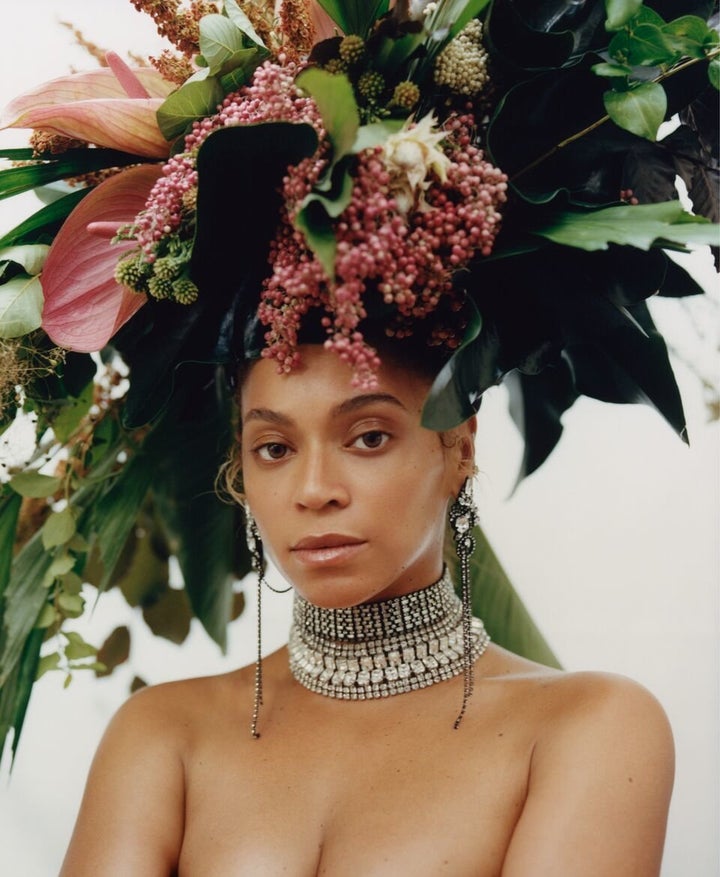 For the first time, the icon and mother of three also spoke about undergoing an emergency C-section with her now 1-year-old twins.
"I was 218 pounds the day I gave birth to Rumi and Sir," Beyoncé told the magazine. "I was swollen from toxemia and had been on bed rest for over a month. My health and my babies' health were in danger, so I had an emergency C-section. We spent many weeks in the NICU."
With Jay-Z by her side, Beyoncé recovered, but said she was in "no rush" to get rid of the weight she gained during pregnancy ― like she was with her firstborn Blue Ivy.
She also touched on why she picked Mitchell for her fourth American Vogue cover ― and why she'll continue using her extraordinary voice to help other people gain opportunities.
"When I first started, 21 years ago, I was told that it was hard for me to get onto covers of magazines because black people did not sell," she told Vogue. "Clearly that has been proven a myth. Not only is an African American on the cover of the most important month for Vogue, this is the first ever Vogue cover shot by an African American photographer."
She added: "There are so many cultural and societal barriers to entry that I like to do what I can to level the playing field, to present a different point of view for people who may feel like their voices don't matter."
Head to Vogue to read the rest of Beyoncé's interview.
Vogue's September 2018 issue hits newsstands in New York City and Los Angeles on Aug.14, and will be available nationwide on Aug. 21.