Last year, Justin Bieber created a storm of controversy by visiting the Anne Frank House in the Netherlands. "Hopefully she would have been a belieber," Bieber wrote in the guestbook of the museum dedicated to the Holocaust diarist.
Hopefully Bieber displayed a bit more tact yesterday when he spent some time chatting with the 2014 Anne Frank Award winner for courage: Malala Yousafzai, the Pakistani teen and education campaigner who survived a 2012 assassination attempt by the Taliban.
Late Wednesday evening Bieber posted an Instagram that read:
"Just got to FaceTime with Malala Yousafzai. She has such an incredible story. I can't wait to meet her in person and talk about how I can support her and the @malalafund. #love." The Instagram message shows Bieber in the upper right hand corner speaking with Malala using the FaceTime software.
Earlier John Shahidi, CEO and co-founder of the Shots app for sharing photos, tweeted about setting up the surprise for Malala.
In a 2013 interview with CNN journalist Christiane Amanpour which aired called "The Bravest Girl In The World," Malala said she was a fan. "When I was in Pakistan, I liked western music like Justin Bieber, Selena Gomez," she said. "But when I came here -- when I came to UK then I was missing my own Pashtun music and Urdu music that's why now I listen to Pashtun sounds a lot."
Malala -- who has appeared on a myriad of programs including The Daily Show with Jon Stewart -- released her book entitled "I Am Malala: The Girl Who Stood Up For Education And Was Shot By The Taliban" last October. Yosafzai was granted Honorary Canadian citizenship by the House of Parliament last October. Earlier this year the University of King's College in Halifax, Nova Scotia granted her an honorary degree.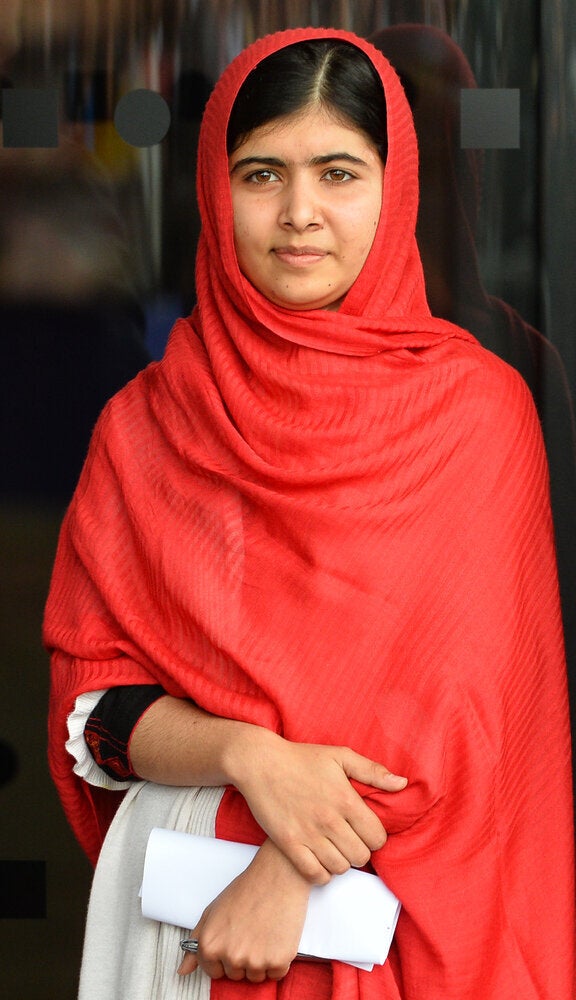 Malala's Muslim Faith