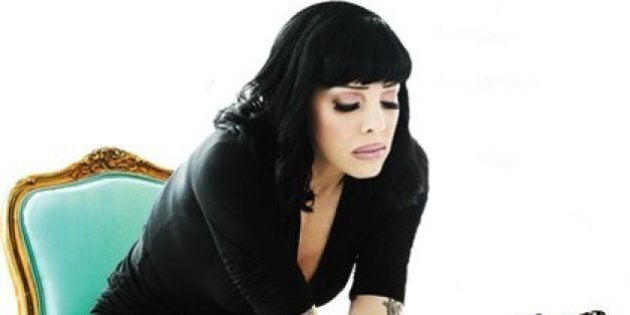 After starting the week-long Welfare Food Challenge in British Columbia last week, in which she could only spend $21 on groceries, Bif Naked revealed it was anything but easy.
"Many people do not live on $3 a day, they live on less," the musician told the Georgia Straight Thursday. "And that's consistent over six months, nine months, a year, two years. People are victims of circumstances, and it could happen to anyone. I think that people don't realize how close we all are at any given time to that potential."
In a podcast interview with The Province near the home stretch of the challenge, Bif Naked — who added today's economy leaves most "one crisis away for anybody to be living in your car"— said she was consuming one banana and one zucchini a day and rationed nine cherry tomatoes per day. Meanwhile the musician told the Globe and Mail she didn't feel right physically or mentally during the week-long challenge.
"Well I'm out of bananas," she told the Globe in an Oct. 22 Skype interview. "This is a disaster. So that's it for me. I'm done, there's no breakfast for me. You know that's annoying obviously because I can sit here and talk about it with you. But if I were on welfare or social assistance in this province I would be very hungry. I would go hungry often."
"I'm hungry," the musician said when asked how she was feeling. "Many people who are not vegetarian or vegan would probably experience many of the same things I'm sure, perhaps a headache, perhaps just feeling foggy. I just think there's no possibility that I could thrive or be at my best or perform optimally if I was in school or trying to look for a job if I constantly was trying to figure out where my next bite to eat would come from."
When asked about what she thought the biggest misconception about welfare, she said it was the "poverty-bashing that goes on in our society." The singer — as well as her then-bandmates — briefly relied on social assistance years ago when she was starting out.
"I was a young person as a Canadian citizen relying on welfare for a few months when I was 19 years old," she said. "It was imperative for me to be able to survive, not thrive, but just to survive. I did find work, I was able to transcend that situation. But if the circumstances had been even just slightly different I may not have been able to."
"'Poor-bashing' is a very revealing action, and it is utterly oppressive," she wrote in response to the myriad of comments left by people on her posts. "I want you to know that I am doing the challenge because it was available for all of us to do, and because I wanted to do something for my community. Speaking up is available to everyone. I am just one girl who happens to be participating. I would be participating if I was (still) a dishwasher, a doctor, or if I was a singer in a band. I am lending my voice to the chorus of voices trying to raise some awareness surrounding BC's terrible record of poverty - the worst in Canada."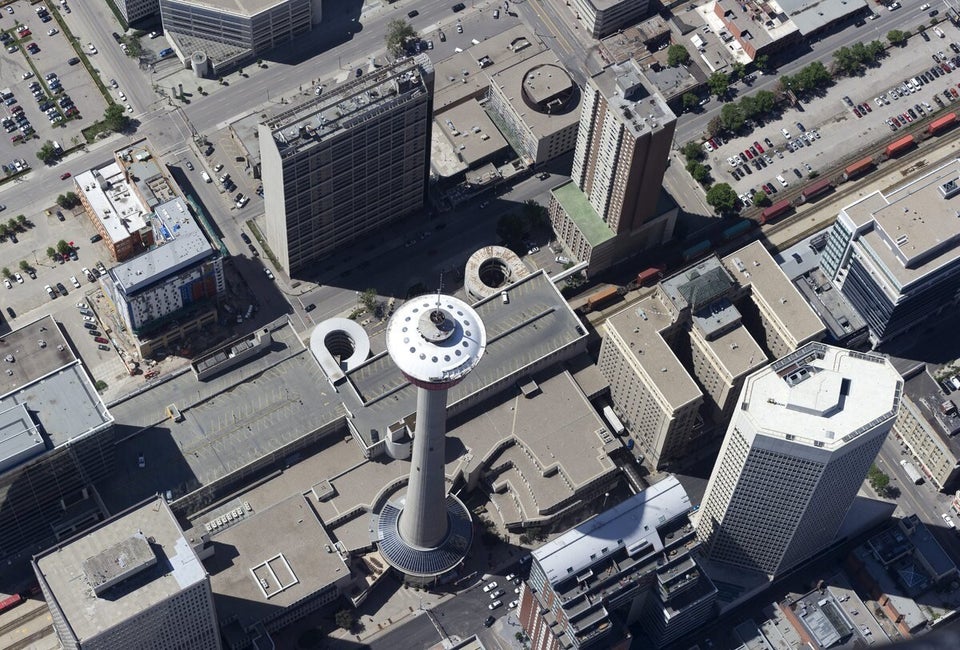 Best To Worst Poverty Rates In Canada