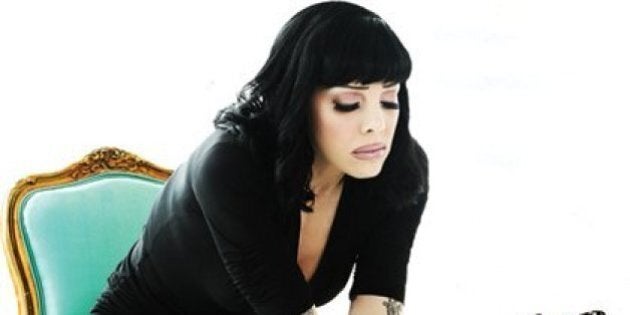 Vancouver rocker Bif Naked has faced a lot of unexpected challenges in her life, but this month she'll be facing one on purpose as she joins the third annual Welfare Food Challenge.
The Province reports the singer will take part in the event which raises awareness about the amount people have to live on while on welfare.
According to the event's site, the week-long event commences on Oct. 16 which is also World Food Day and invites people to eat what they are able to purchase with the amount welfare recipients receive for one week. "For this week, participants will be expected to live on only the food they can purchase with $21 dollars," the site announced recently on its site.
"I really do believe strongly in raising welfare rates," Naked said in a news release. "I was on welfare until I got a job. I know exactly what it is like. $3 a day for food, let that marinate."
The Vancouver Sun, which dubbed the challenge a "welfare diet," reports the organization arrived at the $21 a week amount "by assuming a $610 monthly welfare cheque and the following costs: $450 in rent at a single room occupancy building, $20 for the damage deposit, $46 for bus tickets and a cellphone to look for work, and a $10 personal hygiene allowance. That totals $526, leaving just $21 per week for all other expenses, including food."
In an interview with Global News, the singer hoped it would shift and pressure the government into action, namely raising the welfare rates.
"I think just as a community, Vancouver is a special place. We all feel this way and we have a lot of abundance," she said. "We have a lot of local foods, that's great, we have organic food markets. But most of us don't really consider what it would be like to try and just keep it at $3 a day. Literally. I mean you can't buy a Fresca and a pack of gum for three bucks at a gas station for the day. So for someone like me who eats fruits and vegetables like a nut, that's a banana, a zucchini and maybe if I'm lucky like some lettuce or tomatoes. Nothing is organic and I wouldn't feel healthy after only a couple of days."
Story continues after slideshow: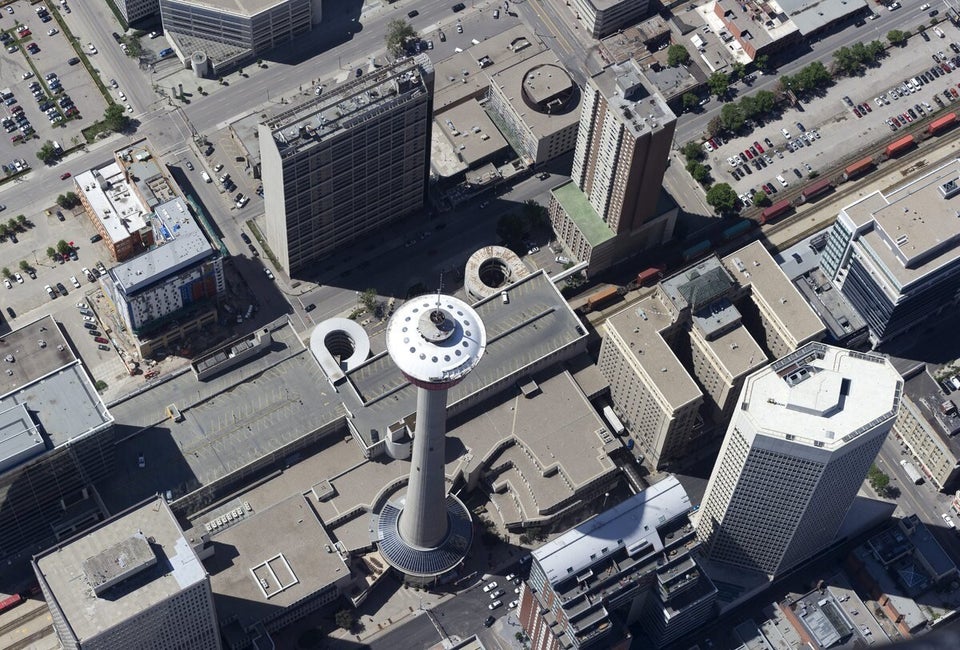 Best To Worst Poverty Rates In Canada
Bif Naked, who also spoke out earlier this week about her battle with breast cancer as October is Breast Cancer Awareness month, also said there's a different mindset or outlook regarding health issues and monetary issues.
"People are afraid of cancer, they're afraid of a health crisis but they're not afraid of poverty because they really don't believe it could ever happen to them," she said. "And that's a myth."
The musician, who added she'll most likely tweet during the week in question regarding the challenge, believes it will create a dialogue or conversation about the issue. She also inquired if she was allowed to access a local food bank or even steal during the week.
"I'm not allowed to steal, I did actually ask that, 'Am I allowed to steal chick peas?' because a can of chick peas is like three bucks," she said.
The event's site notes the amount of $21 for the week is less money than the 2013 version ($26) "because, although welfare has remained frozen at $610, gentrification is pushing rents up of a Single Room Occupancy (SRO) in the Downtown Eastside." The challenge concludes on Oct. 22 and highlights "the inadequacy of welfare rates in B.C."
"I've been working on it quite awhile, I don't understand word count so that's a bit of a problem right there," she said. "It's been very interesting, very interesting indeed, very difficult thing to do because you feel a bit of a knucklehead going, 'Oh here's my story.' And you feel self-conscious and weird about it."
The book will be released through Harper-Collins but no timeline or title has been confirmed.