Your chance to be the focal point for the entire country has almost come to an end!
Shaw Media and Insight Productions wrap the "Big Brother Canada" national casting tour in Toronto on Sunday, November 23.
"Our Canadian edition of the beloved 'Big Brother' franchise has quickly become one of the most acclaimed productions in the world and with its move to Global this year, 'Big Brother Canada's third installment is looking for the biggest, boldest personalities in Canada to entertain our audiences three nights a week on-air and 24/7 online," said Barbara Williams, Senior Vice President of Content, Shaw Media.
"Big Brother Canada" is looking for Canucks from all corners of the country; from superfans and strategists to drama kings and queens. "Big Brother Canada"s secret recipe for raucous reality is in its eclectic crew of houseguests. They boldly compete for a grand cash prize through a gruelling series of weekly challenges that test both brain and brawn.
"''Big Brother Canada' Season 2 was a blockbuster for the franchise with a perfect storm of personalities pitted against each other inside the Big Brother house and cut off from the outside world," said John Brunton, Chairman & CEO, Insight Production Company Ltd. "The bar has once again been raised and we know our 'BBCAN' superfans will bring their A-Game to the casting calls this year."
Also, here are some tips from Kassting Inc. casting director Robyn Kass (who casts for both "BBCan" and "Big Brother" in the U.S.):
What makes a great houseguest?
Someone who has specific opinions (on anything) and is able to articulate them. It's always best when they give examples instead of using catchphrases or broad words to explain themselves. If I ask "What would make you a good houseguest?" so many people say, "Because my friends say I'd be great" or "Because I've been watching 'Big Brother' for 10 years." Those answers tell me nothing about them. Give examples of strategies or something in your everyday life that would tell me how you'd be inside the house.
What is your best advice for people auditioning in person or online?
Bottom line, have examples to back up everything you say. If you say "I'm competitive," you should be able to cite examples on how you're competitive in your everyday life. For people coming to an open call, I always say get a good night's sleep and look good for the audition. When you leave the audition you should be thinking, "I nailed it!"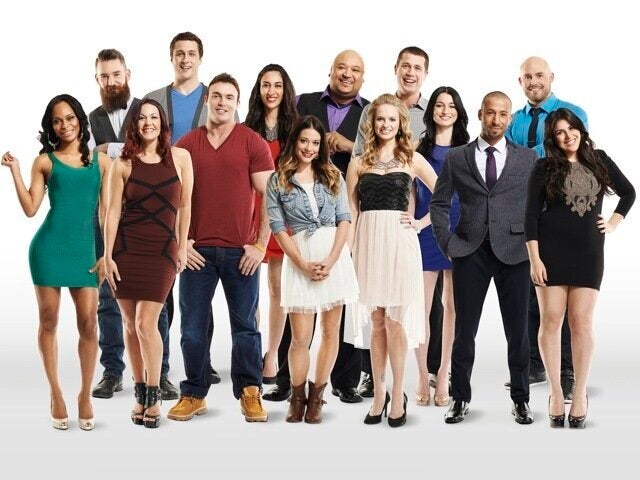 'Big Brother Canada' Season 2 Cast
Popular in the Community