**NOTE: This recap contains spoilers. Please do not read on unless you want to find out what happened on "Big Brother Canada"!**
Lesson learned - if you're looking to mine for reality TV gold, just bring out a paper shredder.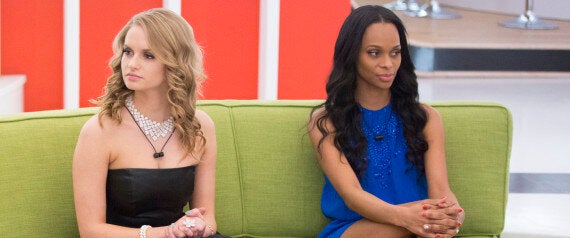 There's nothing like a literal display of heartache, so why not offer Ika -- who went from (Ho)Hero to Zero, and is now on the block -- a $5,000 novelty cheque in exchange for physically destroying her fellow isolated houseguests' letters from their loved ones? Let`s not forget, too, that even in a blacked-out backyard, Big Brother is always watching.
The 29-year-old Thornhill, Ont., native made the right choice, and took the money, at the expense of her already-strained relationship with her peers. Evidently, like the letters, Ika's fate was sealed. Later evicted by a vote of 8-1, with her ally Adel as the sole outlier, she did not realize the contestants were witness to her strategizing during this mini-challenge, and outed her entire play book.
"I can't talk my way out of this situation," said Ika, over choosing between letting the houseguests read the correspondence, or adding $5,000 to her pocket. "Maybe it'll soften their hearts, and they'll f**king keep me here." Later, she added, "No matter what I do, they're not going to keep me."
As Ika let the expletives fly, destroying each envelope with vitriol, the houseguests watched in horror.
"Rachelle, f**k you," said Ika. "I could care less about who wants to write you a freaking letter, you f**cking bitch!"
Andrew. Rachelle. Sabrina. Kenny. Sarah. Allison. Arlie. Jon. Heather. Neda. Adel. One-by-one, Ika outed her prioritized allegiances within the house, and once she picked up her $5,000 cheque with glee, the backyard portcullis raised, and the tearful contestants fired back.
"Such a dumb bitch!" screamed Andrew.
"Smile on your way out of the house, f**k you!" shouted Kenny.
Adel, who ran to Ika's side, said, "They did a Topaz to you," which is exactly what they did. Except, in Topaz's case, it was much less fair, as she had no idea the house was watching her make her nominations, as HoH. Ika should have known better. But, as Sarah said, "she made the right decision. Everything she said about me was 100 per cent true. I turned my back on her. I f**ked up her game."
This coming week, Canada will serve as HoH, and though "our" nominations remain to be seen, "house snitch" Sabrina, and power players Kenny and Andrew, are the clear targets.
Online, some have dubbed Sabrina the second coming of Big Brother 15 contestant Amanda Zuckerman. Though they both share an outspoken personality, Sabrina's not nearly as strategically masterful, at least in theory, and from what we've seen of her game, she resembles more of what SNL's Linda Richman would call a, "Yenta."
In the episode, we were treated to an unflattering montage of Sabrina's crocodile tears. First, she sobbed to Jon about Ika going up on the block, and he humoured her, saying, "I guarantee the waterworks weren't 100 per cent real, but I kind of wanted her to believe she was playing me."
Then, she hit up Heather, for sympathy. Heather, a self-proclaimed "pillow fort junkie," backtracked, and later told Adel about her "crybaby fit in the bathroom." Adel said, simply, "We all see through Sabrina." Later, outside at the laundry machine, Kenny and Sarah, who's crouched, and hiding from Sabrina's wrath, they both talk about how her "dirty work" could lead to the demise of their First Five alliance, which remains a strong possibility.
But, as I say every week, don't count out Jon and Neda. Finally, we saw some parts of their brother-sister bond, and chirping, in the HoH bed. Savvy and adaptable, if these two can control their paranoia, this HoH by-week could serve as a perfect opportunity for them to align with some other big players in the house, like, say, Sarah and Arlie. If Sabrina's going down with the ship, she'll probably take Rachelle out with her, and it's best to think the First Five is looking to distance themselves from both the Allison and Andrew showmance, and the Laval, QC shrieker.
After all, you never know what will happen on Big Brother Canada, especially when balls can fall from the sky. Sarah put it best, "Whatever Big Brother throws at us, it's always balls deep!"
"Big Brother Canada" Season 2 will continue to air three nights a week on Wednesdays, Thursdays and Sundays at 9 p.m. ET/PT. "The Big Brother Canada Side Show" -- new this season -- will air Thursdays, following each eviction episode, at 10 p.m. ET/PT. In case that isn't enough, "Big Brother After Dark" will air seven days a week from 2 a.m. - 5 a.m. ET/11 p.m. - 2 a.m. PT.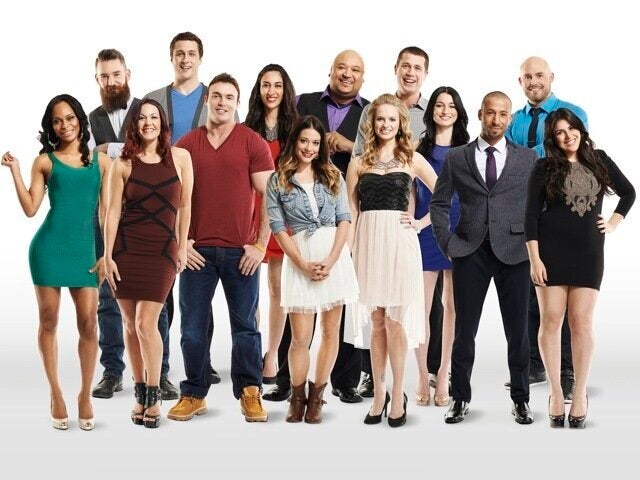 'Big Brother Canada' Season 2 Cast
Popular in the Community