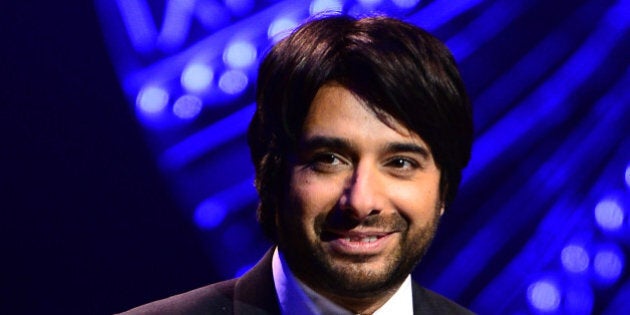 Of all the revelations to surface since abuse allegations against Jian Ghomeshi began flooding in, one of the most potentially damning details concern a stuffed blue bear named "Big Ears Teddy."
Trigger warning: This article contains information about violence which may be triggering to survivors.
According to the Toronto Star, two women recall Ghomeshi introducing them to his teddy bear. They then told the Star that Ghomeshi said "Big Ears Teddy shouldn't see this" and turned the bear around before allegedly slapping or choking them.
The article resulted in the hashtag "#BigEarsTeddy" trending on Twitter for a period of time Wednesday evening. It also led to widespread discovery of the Twitter account @bigearsteddy that included several tweets dating from last April alleging Ghomeshi was violent towards women.
However, there are other references to Big Ears Teddy dating back even further.
Ghomeshi also referenced his attachment to Big Ears Teddy during an appearance at the Stratford Festival Forum earlier this year. According to the Stratford Beacon Herald, Ghomeshi told the audience that "Big Ears has played a really important role in my life, because I have a general anxiety disorder."
He said he had a similar blue teddy bear as a child and his therapist urged him to buy a replacement, which had become an "odd, somewhat embarrassing but ultimately effective safety net" for him, wrote Mike Beitz from the Beacon Herald. Ghomeshi said the bear sat with him when he drove on the highway and that he brought it with him to the L.A. hotel where he wrote 1982.
When Ghomeshi received a standing ovation from those at the Avon Theatre after his talk, he reportedly said to artistic director Antoni Cimolino, "If only Big Ears could see this."