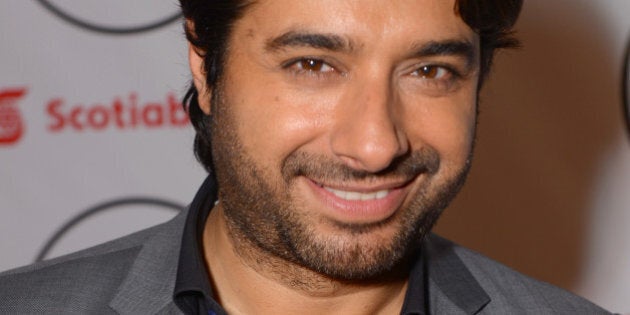 Trigger warning: This article contains information about violence which may be triggering to survivors.
An anonymous Twitter account that posted a series of tweets in April with allegations of abuse directed at Jian Ghomeshi has fallen under close scrutiny following an explosive new report by The Toronto Star.
In a series of tweets posted months before the CBC announced the radio host was leaving on October 26, the Twitter account, which has the handle @BigEarsTeddy, claimed that Ghomeshi lured women -- allegedly female Carleton media grads -- to his home under false pretenses, and left them with bruises.
The Twitter handle caught the attention of many because its allegations are very similar to those made by two women in a Toronto Star story published Wednesday, which states that Ghomeshi had a stuffed bear in his home named "Big Ears Teddy" that he would turn around just before punching or choking females, according to anonymous allegations by two women.
In July, Ghomeshi gave a talk in Stratford, Ont. where he discussed how he had a stuffed bear he called "Big Ears" as a child. He told the crowd that as an adult, he bought a replacement Big Ears bear at the urging of his therapist, the Stratford Beacon Herald reported at the time.
"Big Ears has played a really important role in my life, because I have a general anxiety disorder," Ghomeshi told the crowd, according to the Beacon Herald.
The Twitter account went on to say that Ghomeshi keeps an "impressive anthology of videos and photos of the young girls he chokes out." The user, whose name is listed as Sidnie Georgina, also says she stole a video of Ghomeshi punching her.
Here are some of the tweets that appeared on the account: