Baby Ziad Kadic was born at Perth's Joondalup Health Campus on Saturday via caesarean section. Weighing an impressive 13.2 pounds and measuring 57 cm long, he is possibly the biggest baby born in Western Australia and likely the whole country, Perth Now reports. (However, this has not yet been confirmed.)
First-time mom Breanna Sykes was surprised by her newborn's size. Originally doctor's estimated baby Ziad would be eight or nine pounds. However, when Sykes went into labour, she was in a lot of pain and doctors feared the baby was too big to deliver naturally.
"They said he is just not going to fit. If I try and push the baby he could break my pelvis so I had to get a caesarian, unfortunately," Sykes told Australian Network News.
Although big in size, Ziad is perfectly healthy and doing well. The mom described her son to the Daily Mail saying, "He's just so chunky, beautiful, very chubby, cuddly and sleepy."
The baby boy and his mom will be sent home from the hospital on Tuesday.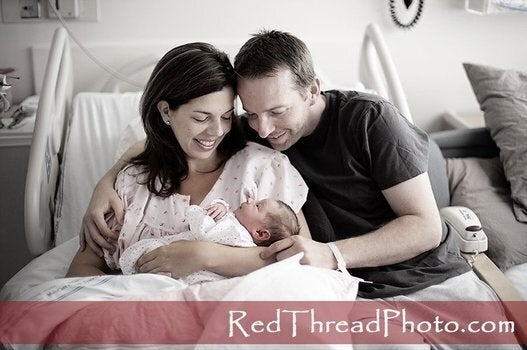 Newborn Photos Every Parent Needs To Take