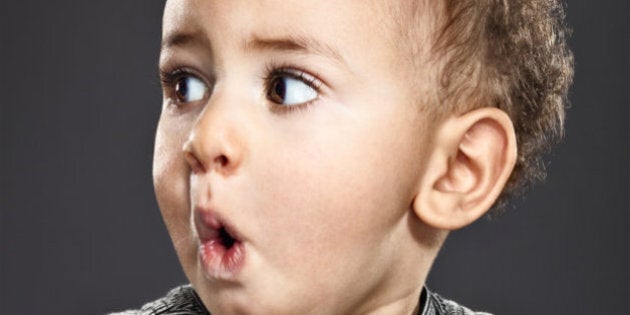 When you're filling all the seats in a minivan, that constitutes a large family in Canada nowadays -- at least compared against the most recent census that says families have an average of one child at home. Livia and Alexandru Ionce of Abbotsford, B.C., however, can fill several minivans. With 18 biological children (10 girls and eight boys) they likely have the biggest family in the country.
Livia and Alexandru's most recent baby, a girl they named Abigail, was born in 2008 when Livia was 44 years old. "We would have liked a boy to be even," Alexandru told the Toronto Star. "We thank God all of them are healthy and happy." At the time, the family's eldest, Ioana, was 23 years old.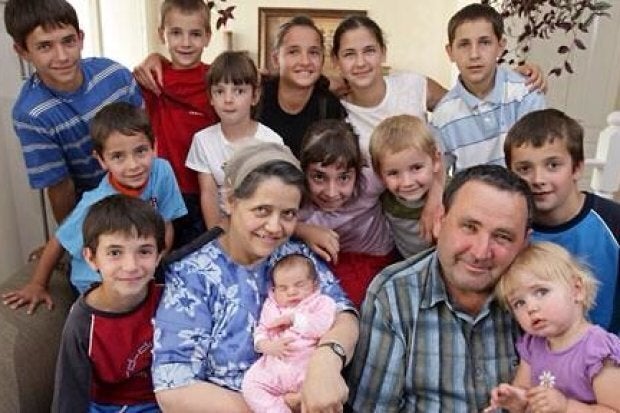 The family immigrated from Romania to Canada in 1990. According to Alexandru, they never planned how many children they'd have. "We didn't discuss it. Life goes ahead and we didn't stop it," he told community paper The Abbotsford News. "Children are a blessing from God, and we have lots of blessings and feel blessed."
A family with 18 kids is not quite so shocking now that pop culture has acclimatized to the enormous Duggar family, who star in the TLC reality show 19 Kids and Counting. Unlike the Duggar's who have two sets of twins, all of the Ionce births were single.
The Ionce's aren't actually the biggest biological family ever in Canada, though. That title likely belongs to Beatrice and Leonard Collins of Peterborough, Ontario, who had a total of 19 children including three sets of twins. Beatrice died in 2010, leaving behind more than 50 grandchildren and more than 30 great-grandchildren.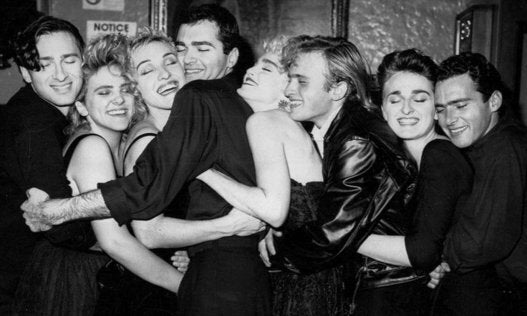 Celebrities Who Came From BIG Families