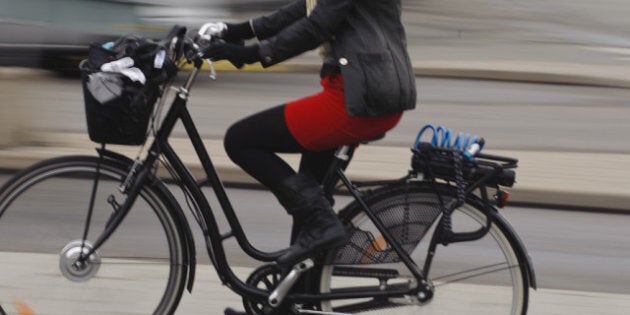 If you love riding around on two wheels, there are certain cities in Canada that are better suited for you than others -- and some you want to avoid altogether.
Walk Score, the site that rates how 'walkable' addresses are based on their nearby destinations, amenities and transit (the numbers appear frequently on real estate listings, among other services), is in the process of creating Bike Scores for cities across North America, and recently released the beta version of its initial results.
SEE: Heat maps of 'bikeability' in 10 Canadian cities. Story continues below: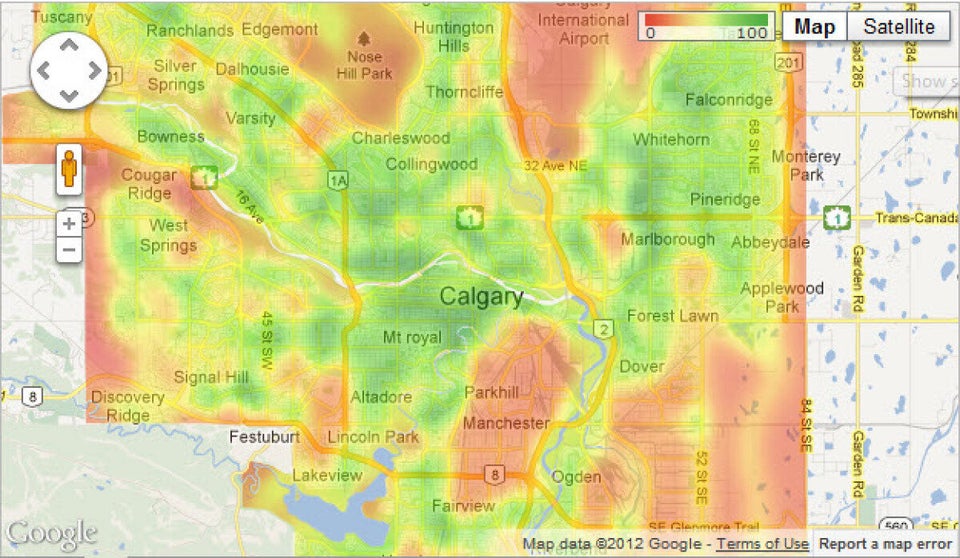 Canada's Most Bikeable Cities
Mike Brauer, a professor in the school of population and public health at the University of British Columbia, worked with Walk Score to create the heat maps to show which cities had greater 'bikeability.' The analysis was based on bike lanes, topography and destinations, but Brauer notes other factors are easily at play.
"There are some things that aren't included, like weather, and that's particularly important in Canada -- or bike culture in a particular place," Brauer told The Huffington Post Canada. "But you can modify things like infrastructure, and the obvious thing is bike lanes. With the heat map, there's different weightings if it's a separate bike lane, or a residential street, or the lowest level, a painted bike lane."
"One of the things that's been most difficult is gathering the bike route data -- we had to contact all municipalities," he explained. "We think over time this will become popular and cities will want to be included."
"What eventually will happen is you will be able to type in your address and find the Bike Score for your location," Brauer said. "Our ultimate goal is for both the public and transportation planners in cities to identify the parts of the cities where it is more bikeable and less bikeable -- where they need to beef up the infrastructure."
Though not every city was covered, Vancouver, Victoria and Montreal were called out as the places where it's best to bike -- and this correlates well with the most recent findings from Statistics Canada. As of 2006, Victoria was way ahead of the pack in terms of biking to work, but places like Kingston and Ottawa -- which don't yet have Bike Scores -- showed a strong interest as well.
Halifax and nearby Dartmouth showed a similar pattern to other cities -- while the downtown areas had great 'bikeability', as you leave the core, it becomes more difficult. In the past, columnists have complained about the lack of cycling infrastructure, including paths and places to lock bikes.
Popular in the Community