It's likely the most exclusive gathering of powerful people in the world, and you've probably never heard of it.
The annual Bilderberg Meetings are underway this weekend in Austria, a gathering of 140 leading figures from Europe, the U.S. and Canada.
Behind closed doors, they'll discuss topics ranging from the threat of chemical weapons to the U.S. elections to artificial intelligence.
But not much more will ever be known about the conference, due to its secretive rules: No minutes are taken, no reports written, and participants are forbidden from revealing who said what.
And there are just five Canadians on the guest list this year that will be privy to that discussion:
They'll be attending along with PayPal billionaire Peter Thiel, Henry Kissinger and former CIA director David Petraeus. Other global elite invited include:
- Princess Beatrix of the Netherlands
- Eric Schmidt, executive chairman of Google
- Robert Zoellick, former president of the World Bank
- Heinz Fischer, president of Austria
- Reid Hoffman, co-founder of LinkedIn
- Ursula von derLeyen, the German minister of defence
- Charles Michel, prime minister of Belgium
- Ben van Beurden, CEO of Royal Dutch Shell
- Mary Erdoes, CEO of JP Morgan Asset Management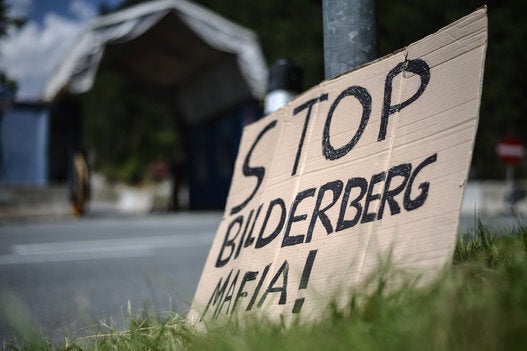 Bilderberg 2015
Popular in the Community