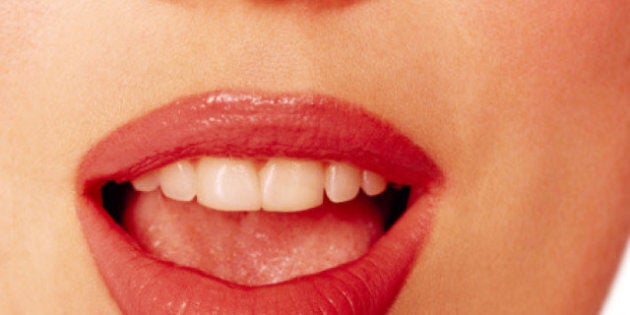 In case you ever wondered, (and I am sure you haven't) American actors Angelina Jolie, Johnny Depp and Meryl Streep, all "speak French, very well."
So by now you are probably asking yourself two very important questions: 1) why in the world would anybody ever visit the Office of the Commissioner of Official Languages website, and 2) why does the Commissioner of Official Languages think it matters that American celebrities can speak French?
To answer these questions you first need to understand Canada's often turbulent language history.
Here's a recap: In the early days of this country most people spoke French; then after the Battle of the Plains of Abraham in 1759, most people in Canada spoke English.
And that's the way things stayed until the late 1960s when former Liberal Prime Minister Pierre Trudeau enacted the "Official Languages Act."
This was an historic law which gave Canadians the legal right to get all huffy and indignant and threaten lawsuits, whenever a federal civil servant in places like Moose Jaw, Saskatchewan or Kippers Flippers, Newfoundland didn't start a conversation with the word: "Bonjour."
Anyway, to enforce the Languages Act, the government created the position of "Language Commissioner," a job that requires one essential skill: unhinged bureaucratic zealotry.
Former Language commissioner, Dyane Adam, for instance had this skill in spades.
What this had to do with "official bilingualism" is unclear, but Adam was probably also pondering possible investigations into the NHL for it's clear failure to ensure more Stanley Cup wins for the Montreal Canadiens.
And her successor, Graham Fraser, is pretty much cut from the same fanatic cloth.
Indeed, Fraser recently went to court to intervene on behalf of Michel and Lynda Thibodeau, a fluently bilingual couple who were suing Air Canada because during a flight they were not provided with services in French.
It's a wonder they survived such a dramatic ordeal.
At any rate, the court sided with the Thibodeaus and ordered Air Canada to pay them $12,000 in damages, to make up for "moral prejudice, pain and suffering."
After the ruling, a gleeful and excited Fraser declared how happy he was that the court had strengthened "the importance of the Official Languages Act."
By which he probably meant it strengthened its importance in the mind of litigation lawyers.
For his next trick, Fraser will soon dispatch an army of "secret shoppers," otherwise known as spies, across Ottawa to see how French-speaking tourists fare when doing business in the nation's capital.
In other words, Fraser wants to know if private companies and businesses are displaying the proper "linguistic values" when dealing with their customers.
I suspect the Official Language Commissioner, for instance, would take an extremely dim view of any shopkeeper who didn't accept a customer's payment with a bilingual "Merci/Thank you," especially if that shopkeeper was Don Cherry.
All this is necessary, Fraser recently wrote, because the Official Languages Act calls for his office to encourage Ottawa's "business community, labour organizations and voluntary organizations in Canada to foster the recognition and use of English and French."
Of course, it's also necessary for Fraser to try and foster the recognition that his crazy linguistic social engineering job actually has some relevance.
At any rate, I think it's long past time for a new Language Commissioner, one, perhaps, who isn't so fanatical.
In fact, as a public service I have even come up with a great candidate for the job: Angelina Jolie!
Popular in the Community