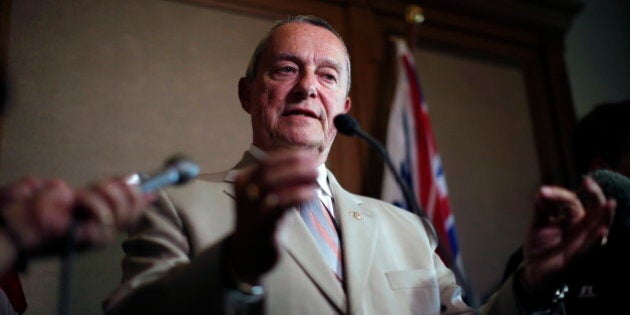 Dear Minister Fassbender,
I have heard you reference your grandchildren several times when you talk about the rationale behind your policies as B.C. minister of education so perhaps this analogy will make sense to you. Let's say, hypothetically, that your grandchildren are sick and need to see a doctor. Would you be OK with that doctor's professional development being prescribed by a car salesman?
No? OK then. Perhaps you can explain why my graduate degree and 26 years of experience making decisions about the education of approximately 5,200 students makes me unqualified to make decisions about my professional development?
While I wait for that explanation, I must admit that your proposed restrictions on what I can or cannot do for my professional development are the least of my concerns when it comes to Bill 11.
A bigger concern is how I will be able to stand in front of my Civics 11 students and teach them about democracy when they learn in the news that Bill 11 will give you, as education minister, the power to replace democratically elected school trustees.
Do you have a suggestion as to what I should say to them when they ask me how this can happen in a democracy when that kind of action has the characteristics of a dictatorship? Their textbooks tell them that voting is a sacred right and that elections are what ensure that there is a mechanism for voters' voices to be heard. How do I explain that a voter's voice can be silenced through legislation?
Another huge concern I have is that Bill 11 makes it possible for private information about our students to be "used" by corporations as is now being done in the States. Your government contemplated this with private patient data and now it seems our children's private information will be accessed by those who can profit from such data.
Why do you propose to delete Section s. 170 of the School Act that makes the disclosure of students' private information an offence?
In the U.S., state governments are moving to tighten protection of student information. Why is B.C. loosening restrictions on the gathering of information on our students? What kinds of access to our children will be made possible when Section s.170 is deleted?
Here's an amendment I'd like to see
Let's talk about expenditures. I spent $3,000 and a week of my spring break meeting with educators from around the world, learning about new teaching ideas and how to incorporate them into my teaching practice. When Bill 11 makes it possible for you to have more control over my professional development, will there be more than the $150 dollars I can claim per year for professional development? What do I get in exchange when my professional autonomy is rendered invalid?
When I thought about calculating how much of my own money I have spent over the past 19 years on classroom resources in schools in B.C., and the amount of vacation time I have spent on my own professional development, I felt completely daunted by the task.
On average, a teacher spends about $1,200 per year on resources. So if we take that as a rough estimate to include classroom resources as well as tuition, I have spent about $23 000 of my own money, to ensure that I can be, and do, the very best for my students.
It would be wonderful if you introduced legislation that compensated me for all that money and time. That's an amendment to the School Act I'd love to see!
What's a superintendent of appeals?
These are not my only concerns when I read about the amendments to the School Act you plan to make in Bill 11. I am baffled by some of the language in the Bill. What exactly will a superintendent of appeals do? The term replaces the superintendent of achievement, which many of us only learned existed when we heard about Rick Davis and the report on schools in Finland.. Was that position eradicated so that the unfortunate incident would disappear down the memory hole?
I'm sure there are school trustees who could think of all sorts of ways any school in any district in the province could have made use of the $16,000 spent on obtaining a report that was filled with errors. They could also have told you, without any extra cost, what schools need and why.
I'm sure you are aware that in Finland, teachers spend about 40 per cent of their time analyzing their teaching practice, working to improve lessons, to prepare different ways of engaging students. That means that 40 per cent of the time they are paid to work, is spent in professional development. It would have been great if the Davis Finland report had included that fact. It would have been even better if Davis, the superintendent of achievement, had suggested the same professional respect for teachers in B.C.
But now that the superintendent of achievement position has been eliminated, I'm curious about the work of the superintendent of appeals. The position is mentioned 10 times in the proposed legislation without any clear statement of what the position will entail.
Given the $54 million in further cuts to school budgets, I'm afraid that the superintendent of appeals will have something to do with the appeals that school trustees continue to make on behalf of students in need of services. I wonder, does the job description include the capacity to act compassionately?
I'm sure that "accountability" will feature somewhere in the job description since that is the term you use frequently when defending your government's defunding of public education in B.C. But I wonder, how accountable are you to the future citizens of this province when legislation like Bill 11 eviscerates the School Act?
I have many more questions but I don't want to take up any more of your time.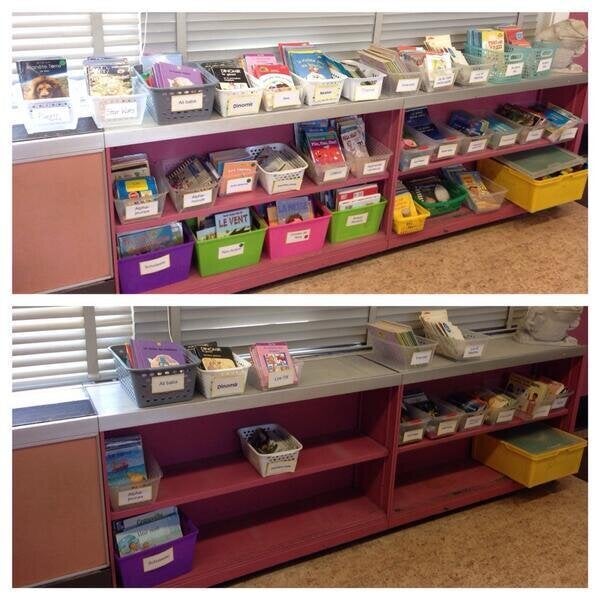 B.C. Public School Classrooms