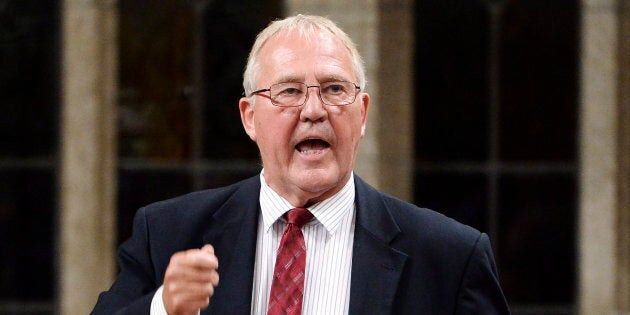 The federal minister of border security questioned if Conservatives would be willing to remove infants from their parents and "incarcerate them into cages" to stop asylum seekers from entering Canada irregularly.
Bill Blair's remark in question period Thursday drew swift condemnation from Tory MPs, but the rookie minister swatted away calls to apologize.
Watch the heated exchange:
Things erupted after Conservative public safety critic Pierre Paul-Hus pressed the government on numbers recently released by Immigration, Refugees and Citizenship Canada. The figures show that 65 per cent of asylum seekers who crossed the border into Quebec over the last year held at least some kind of "legal status" in the U.S., Global News reports.
Paul-Hus said the data shows that while seven per cent of the asylum seekers had U.S. citizenship, "only a handful" have been deported.
And surely the member opposite is not suggesting that we tear these infants from their mothers' arms and incarcerate them into cages.Border Security Minister Bill Blair
Blair, tasked by the prime minister this summer to manage the challenge of "irregular migration," said it was time for some facts about the "irregular border crossers who have American citizenship."
"They're infants. They're babies and toddlers that have been born very recently in the United States to asylum seekers," Blair said. "And surely the member opposite is not suggesting that we tear these infants from their mothers' arms and incarcerate them into cages."
Rempel calls remark 'beyond reproach'
Blair seemed to be alluding to the much-condemned immigration policy of the Donald Trump White House that saw child migrants separated from their parents and detained at the U.S.-Mexico border this summer. The Canada Border Services Agency policy on child migrants allows kids to remain with detained parents in holding centres if other alternatives cannot be found.
Tory immigration critic Michelle Rempel shot back that while she wants to have a debate about the integrity of Canada's immigration system, "what just came out of the minister's mouth was beyond reproach."
Rempel called on the minister to "apologize for the rhetoric and hyperbole," sparking guffaws from the Liberal benches.
"I would never apologize for standing up for children, for standing up for families, for standing up for a compassionate response to those who are fleeing persecution and danger," Blair said.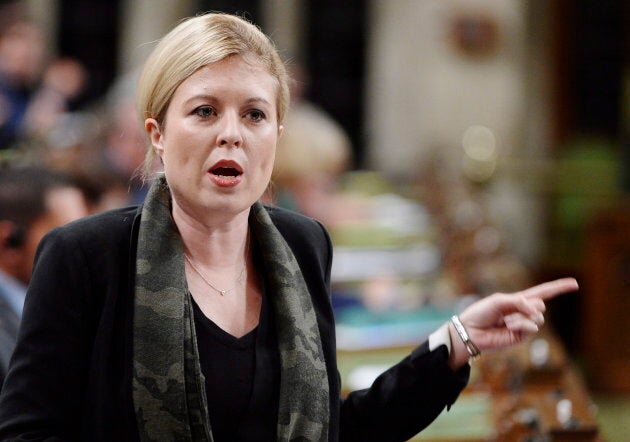 Blair said the government will uphold Canadian law and the country's tradition as a welcoming place for those "legitimately" seeking refuge.
"To suggest for a moment that people should be removed simply because, as toddlers, they happen to hold American citizenship by virtue of where they were born is shameful."
Conservatives have argued that the flow of asylum seekers since early 2017 amounts to a crisis, while Liberals call it a "challenge."
Federal statistics released this week show that compared to last year, the number of irregular border crossers this July and August — 3,381 — dropped by half. Nearly 35,000 irregular migrants have crossed into Canada outside of official points of entry in less than two years.
Tories want the government to close a so-called loophole in the the Safe Third Country Agreement between Canada and the U.S. stipulating asylum seekers must make their claims at the first country in which they arrive. Since the pact only applies at official points of entry, asylum seekers have crossed at the border at unofficial points, typically in Quebec and Manitoba.
Conservatives want the entire Canada-U.S. border designated an official point of entry. Public Safety Minister Ralph Goodale dismissed the idea over the summer, saying such a step "would involve the hiring of literally thousands of border officers to provide any credible administration of a port of entry that ran for 9,000 kilometres."
With files from The Canadian Press