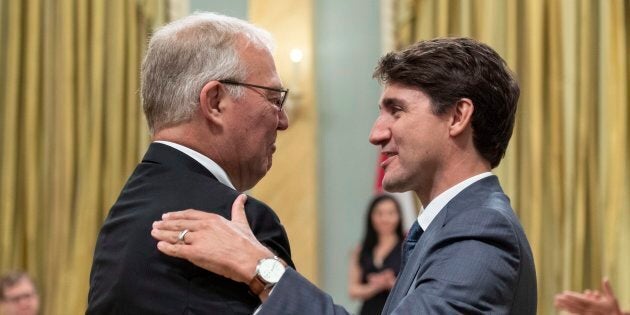 Prime Minister Justin Trudeau has named a new minister to his cabinet in charge of tackling "irregular migration," as his government continues to face pressure from the federal opposition on its response to the issue of asylum seekers crossing into Canada from the U.S.
Former Toronto police chief Bill Blair, who was elected as a Liberal MP in 2015, has been sworn in as the new minister for border security and organized crime reduction.
Blair's role was announced as part of Trudeau's cabinet shuffle Wednesday morning, which saw several existing ministers moved into different positions and five new faces promoted to the front bench. Along with Blair, fellow Liberal MPs Mary Ng, Pablo Rodriguez, Filomena Tassi and Jonathan Wilkinson were named to Trudeau's inner circle.
Blair, who has been serving as parliamentary secretary to both Justice Minister Jody Wilson-Raybould and Health Minister Ginette Petitpas Taylor, has helped the government navigate the tricky waters of marijuana legalization.
Blair will hold on to that responsibility while also working to ensure Canada's borders are "managed in a way that promotes legitimate travel and trade while keeping Canadians safe and treating everyone fairly and in accordance with our laws," according to the government's description of his role. Blair will also play an "important role" in reducing gun violence.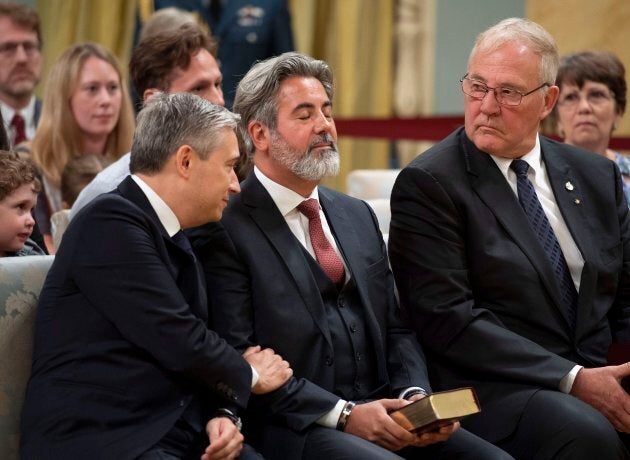 Speaking to reporters following the swearing-in ceremony at Rideau Hall, Trudeau was asked why a new department was needed to address the issue of asylum seekers, when the immigration and public safety portfolios have been already working on the file.
Trudeau said Blair's new role will involve collaborating with other departments on the issue. He noted his cabinet is excited to have someone with "extraordinary public security experience" work on the "particular question" of irregular migration.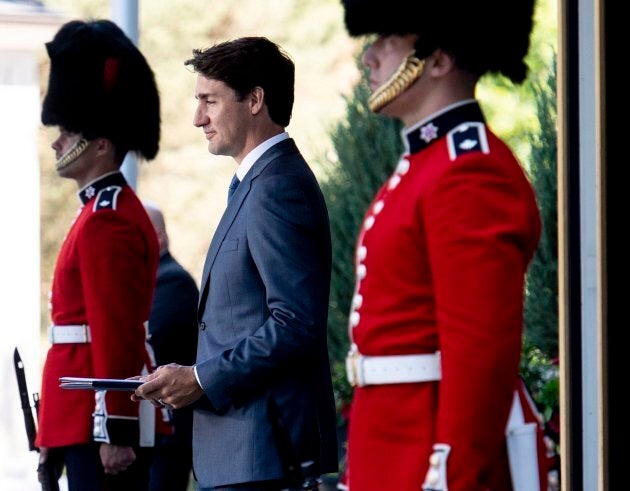 The Liberals have been facing heat from opposition parties over their handling of the issue of border crossers.
Canada began seeing an influx of asylum seekers crossing in from the U.S. in early 2017, shortly after President Donald Trump announced he would end a program that offered temporary protected status to immigrants from several countries, including Haiti, to live in the U.S.
Both the federal Tories and the NDP are calling on the government to suspend its Safe Third Country agreement with the U.S, which prevents asylum seekers from asking for refugee protection when they present themselves at an official port of entry. They can only claim refugee status from inside Canada, which is why thousands have been crossing through unofficial entry points on foot.
Thousands have crossed this year, with the vast majority in Quebec, although Ontario and Manitoba have also had to shoulder housing costs for many border crossers.
Rempel wants Blair at summer meetings
The federal government recently announced a $50-million package for the three provinces, which it hopes will help address some of the immediate temporary housing needs.
"We appreciate the pressures Quebec, Ontario and Manitoba are facing and will continue discussions with provinces towards longer-term solutions including further financial support," Hussen said last month.
Conservative immigration critic Michelle Rempel has been pushing the government to provide more details on how it's addressing the issue of asylum seekers.
The Alberta MP, along with other colleagues in the opposition, recently voted for an emergency meeting that aimed to force the government to hold summer sessions to discuss the file.
Rempel congratulated Blair on his new role Wednesday and asked if he would be at the scheduled hearings.
Another major critic of the Liberals' response to border crossers has been the new Progressive Conservative government in Ontario, led by Doug Ford.
The new government blasted the Liberals' handling of the file and said it was entirely to blame for the influx of asylum seekers.
"This mess was 100 per cent the result of the federal government, and the federal government should foot 100 per cent of the bills," a spokesperson for Ford said in a statement earlier this month.
Trudeau said that while his government will have its differences with the provinces, he is committed to working collaboratively with the premiers.
He echoed those comments after Wednesday's swearing-in ceremony.
"I think we recognize that there are changes going on in the makeup of the Council of the Federation, with the different premiers across the country," Trudeau said, adding that the government wants "strong voices" that can show Canadians the government is committed to its mandate on issues like immigration and climate change.
With files from The Canadian Press