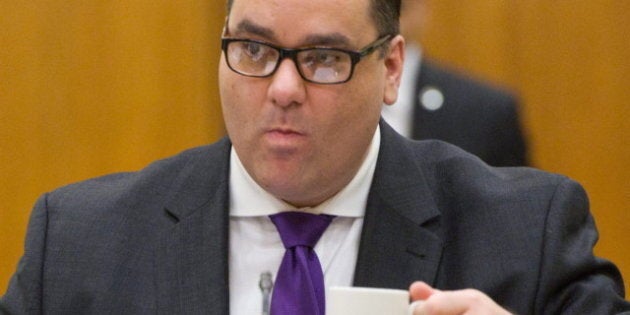 Did Heritage Minister James Moore lose a $10,000 bet?
Opposition MPs say Moore pledged $10,000 that the Conservative government's controversial copyright bill would be amended by a special committee of MPs.
But the Conservatives, who hold the majority on the committee, refused all opposition amendments. Now the NDP, Liberals and the lone Green MP say it's time for Moore to pay up.
"He made a bet with one of the Liberals that if we got it to committee, he said, 'I bet you $10,000 we will accept amendments to the bill,'" NDP MP Charlie Angus told The Huffington Post Canada. "But they didn't, not a single one."
The NDP introduced 17 amendments that were all ignored, including efforts to clarify digital lock provisions, allow greater use of content for education purposes and for those with perceptual disabilities.
"Under this new bill, if you get information sent to you on an inter-library loan it has to be erased after five days," Angus said. If libraries photocopy a research paper, researchers have 30 days to work with it but if it is sent in PDF format, it is supposed to magically disappear in five days, Angus said.
"That was just crazy! How do you even make that possible? Or do you put such onerous technological protection obligations that small libraries are not going to be able to transfer materials?" he asked.
Angus, who sat on the legislative committee studying bill C-11, said he's convinced the government just didn't want to accept any opposition amendments.
"We were willing to accept the rest of the bill, we wanted to fix the problems, but they didn't accept anything," he said.
Moore's office believes the minister doesn't owe anybody anything and that it's the Liberals who should pay up.
"The Liberals suggested there would be no amendments to the legislation at all. They were wrong," said James Maunder, Moore's spokesperson. "The government accepted 10 amendments proposed at committee based on testimony from Canadians. The Liberals lost the bet."
"If the Liberals wish to do the honourable thing and keep their promise, the B.C. Cancer Foundation would welcome their $10,000 donation," Maunder added.
Interim Liberal Leader Bob Rae's office said he doesn't owe Moore anything because the only amendments passed in committee were tweaks the government was making to its own bill.
"Those weren't amendments, they were just fixing their mistakes as they went along. And while I'm glad to hear the minister has $10,000 burning a hole in his pocket, the same can't be said for the artists he's leaving in his wake with the passing of Bill C-11," Rae's spokesman Dan Lauzon said in an email.
Liberal industry and consumer affairs critic Geoff Regan said minor technical amendments were certainly not what Moore was implying when he made the pledge.
The Liberals wanted to see a number of changes, including allowing Canadians to break digital locks for their own personal use and offering some sort of compensation to artists to make up for the rights lost in the bill, he said.
Earlier this March, however, Regan suggested in committee that the 'bet' with Moore wasn't real because the Liberals hadn't taken the minister up on his offer.
"I recall, in fact, a few weeks ago, when Mr. Rae was speaking in the House on this bill, that Mr. Moore was calling from across the way,
saying, 'I'll bet you $10,000 we'll accept significant amendments.' I should have taken him up on that bet. I could use that $10,000. I don't see significant amendments being passed that make substantive changes to this bill," he said on March 13.
Green Party Leader Elizabeth May believes there is a bet and Moore lost it.
"There were hardly any changes in committee," she said.
The digital lock provisions, she warned, will cause many headaches because they limit a person's legal right to use the material for which they have already paid.
May, who brought 18 amendments forward at report stage Monday, said she tried to get just one of her amendments accepted by the Conservatives but they refused. In return, the Green Party Leader is going to force recorded votes Tuesday evening on every one of those motions — keeping Conservative MPs trapped in their seats late into the night.
In total, there will be 23 votes Tuesday with four more amendments from the Bloc Quebecois and one vote on the bill itself.
"The forced recorded votes tonight will (I hope) suggest what it may be like on C-38 [the budget bill] with hundreds of amendments. I hope they will be more open to changes then," May wrote in an email.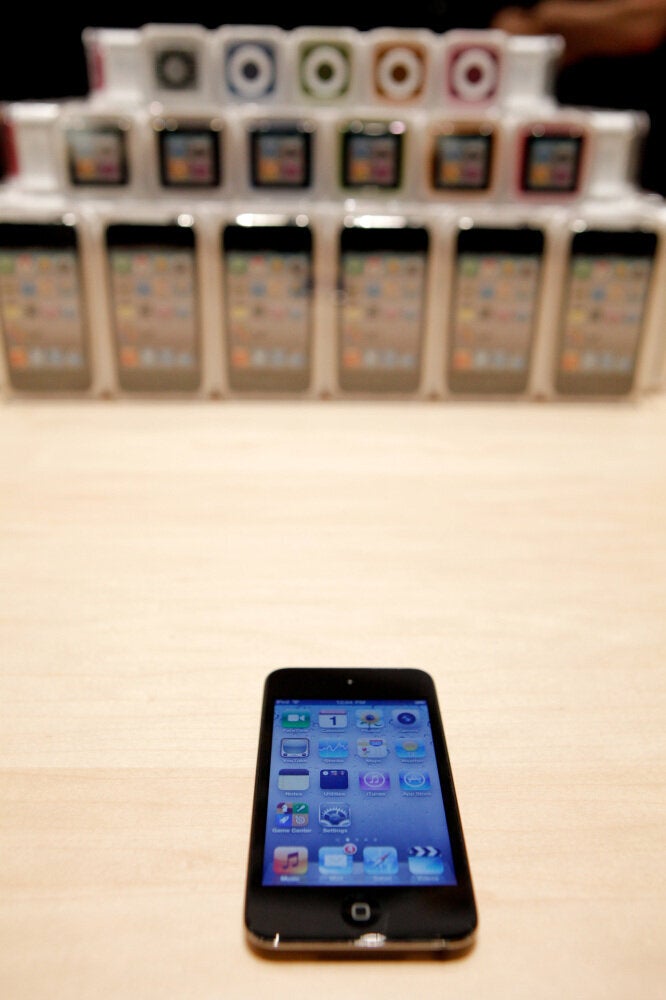 What Copyright Bill Means For You