The protection of Canadians' rights is at a crossroads. Since 2001, the Canadian government -- under the leadership of both the Conservatives and Liberals -- has consistently and continuously granted new powers and resources to Canada's national security agencies.
This has been ostensibly in the pursuit of protecting Canada from terrorist threats. The result, though, has been the creation of a far-reaching national security apparatus spanning 20 government agencies -- all without consistent, in-depth or independent review or oversight.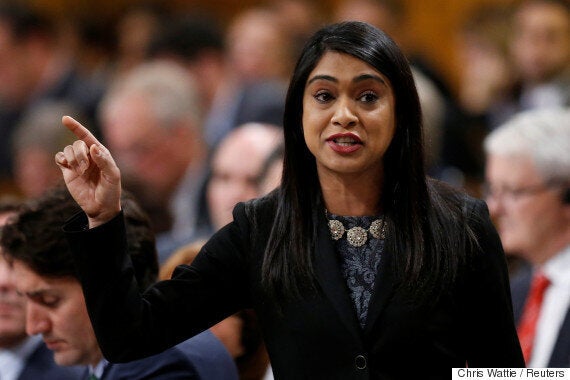 Not all of these issues would necessarily have been solved by an oversight committee, but it would have been more likely than without it. Such a committee can also help ensure that none of these incidents happen again, and that our rights are properly protected.
So when the Liberals announced Bill C-22 to establish a Committee of Parliamentarians to oversee our national security agencies and activities, it was a welcomed and long-awaited announcement.
What we have ended up with is an oversight committee in name only. And that is no comfort at all.
It is also why the government's recent actions, culminating with last Friday's vote to reject sending the bill back to committee and passing it on to third reading, are all the more frustrating. The final vote in the House of Commons is slated for Monday, April 3, and it is fully expected to pass, sending the bill on to the Senate.
Canadians should be concerned: What we have ended up with is an oversight committee in name only. And that is no comfort at all.
This isn't to say the MPs and Senators who will eventually sit on this committee won't work diligently to investigate and oversee CSIS, the RCMP, the CSE, Canadian Border Services Agency and the other 16 or so agencies involved in national security actions in Canada.
But the legislation, as it heads to the Senate for debate in the coming weeks, is so riddled with exceptions and exclusions that it is hard to imagine that committee members will have consistent, timely and reliable access to the information they need to do their work. (You can read our analysis the bill here.)
Perhaps most alarming is that it needn't have been this way -- and almost wasn't. As the SECU committee studied the bill, important amendments were made, based on expert testimony and significant consultation. Many human rights and civil liberties organizations, including we at the ICLMG, supported these changes (with the caveat that they still could go further). These amendments served to strengthen the future Committee of Parliamentarians' ability to access the information they required, to call witnesses, to investigate national security matters in a timely manner, and to generally conduct effective oversight.
But on Monday March 20, government amendments moved by Liberal House Leader Bardish Chagger undid the most important and necessary changes brought to C-22 by the SECU committee. By Friday, it was ushered on to third reading, and next Monday it will have passed through the House of Commons.
The result is that the ICLMG simply cannot support this bill in its current form. Not only will it not create a Committee of Parliamentarians capable of real and strong oversight over our national security apparatus, its mere creation will give Canadians the impression that proper parliamentary oversight exists -- which will not be the case. The bill is irresponsible.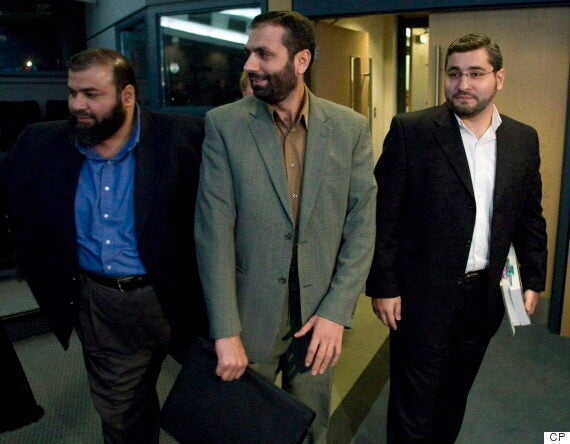 There is still a chance to fix this though. Some senators have signalled they are open to bringing further amendments. We hope they will take up the concerns brought to the House of Commons, and that the government will decide to be open to improvements to Bill C-22.
This is all the more important since there are other concerns with Bill C-22 that go beyond the committee's amendments. This includes the fact that the prime minister will appoint the members of the committee, has already named the chair, and will have the power to vet all reports without any recourse to review. Our coalition has also called for the establishment of a separate, expert and independent national review body, as recommended by Justice Dennis O'Connor at the end of the Commission of Inquiry into the case of Maher Arar.
On March 17, the Government of Canada finally issued an official apology for the actions of Canadian officials that lead to the rendition, detention and torture of Canadians Abdullah Almalki, Ahmad Elmaati and Muayyed Nurredin. But this is not enough. The cases of these three men and others demonstrate why we need a strong national security oversight committee in Parliament, as well as a strong and overarching review body, in order to prevent such human rights violations from happening again.
Follow HuffPost Canada Blogs on Facebook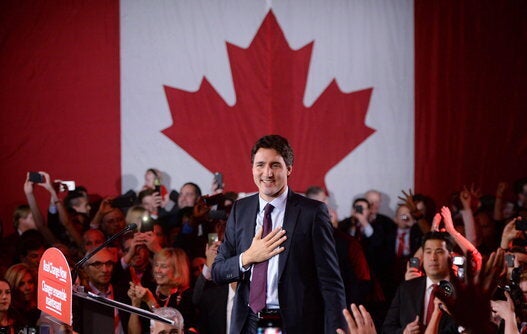 Trudeau Government's Broken Promises (So Far)
Popular in the Community