OTTAWA — The Conservative government's efforts to crack down on prostitution by targeting johns and pimps may have alienated some of its own supporters by allowing police to charge prostitutes.
At first glance, Justice Minister Peter MacKay seemed to accomplish exactly what the government intended with his controversial bill on prostitution.
Bill C-36, the "Protection of Communities and Exploited Persons Act," received the early support of some social conservative groups while drawing the ire of sex workers and those championing decriminalization.
But few in that so-called base appear to be happy.
Within the Conservative caucus, several social conservative MPs are disappointed Prime Minister Stephen Harper chose not to fully criminalize prostitution.
Saskatchewan MP Brad Trost said he personally does not understand the government's "pragmatic" but "illogical" position of criminalizing only the purchase of sex but not the sale.
"To me, if it's legal, it's legal; if it's not, it's not. How can only half the transaction be illegal? I don't know."
Caucus colleagues are divided on the issue, he said. Some want full criminalization; others advocate legalization.
Trost and those who share his views were told that this was as far as the government could go if it wanted the bill to hold up in court, other MPs confirmed.
A week after the bill's introduction, rank-and-file supporters have not received a fundraising email on the issue. The Conservative party website makes no mention of the prostitution bill. Prime Minister Harper's office ensured that he was out of the country when the legislation was tabled. Sources say the government wants to pass the bill quickly and may hold summer committee meetings to avoid much public attention.
Under the new legislation, johns and pimps would be criminally charged. Brothels would be illegal. But prostitutes would be charged by police only if they sell their bodies anywhere children and teenagers could be present. Selling sex would still be legal, although buying it would be a criminal act.
Some of the social conservative groups that praised the government for proposing a Nordic-type model that criminalizes those who pay for sex as a way of driving down demand are now adding caveats to their endorsements.
The Institute of Marriage and Family Canada's Andrea Mrozek told HuffPost that parents don't want to see massage parlours next to ballet schools. They don't want to be presented with things they don't wish to explain to kids of a certain age, she said.
The federal government's legislation imposes stiffer fines on johns who solicit sex near religious institutions, public schools, parks or other visible public spaces .
While she thinks the bill will be popular with Canadians, she had hoped MacKay would do a better job communicating its compassionate nature.
There are so many "gut-wrenching" stories about young girls being forced into prostitution by boyfriends who they think love them, she said. Many parents "hit disenfranchised troubled teen years" when they are shut out of their children's lives and are concerned that a similar situation could happen to them, she added.
The Evangelical Fellowship of Canada's Julia Beazley said she's pleased generations of young boys would now grow up knowing that paying for sex is not only inappropriate but illegal. She is concerned, however, that the federal government went too far.
"We've received assurances that the intent of the legislation is that women not be criminalized," she said. "The government feels strongly about the protection of community, and the protection of children and that sort of thing, so that is their intent with that bit. But most of us are quite concerned about how is that going to be enforced."
Beazley hopes that an education campaign will help police realize the intent of the law is not to charge prostitutes. She also raised concerns that the government's exit programs may not be robust enough, but she believes the church may play a role in the counseling of prostitutes looking to leave the streets.
Story continues below slideshow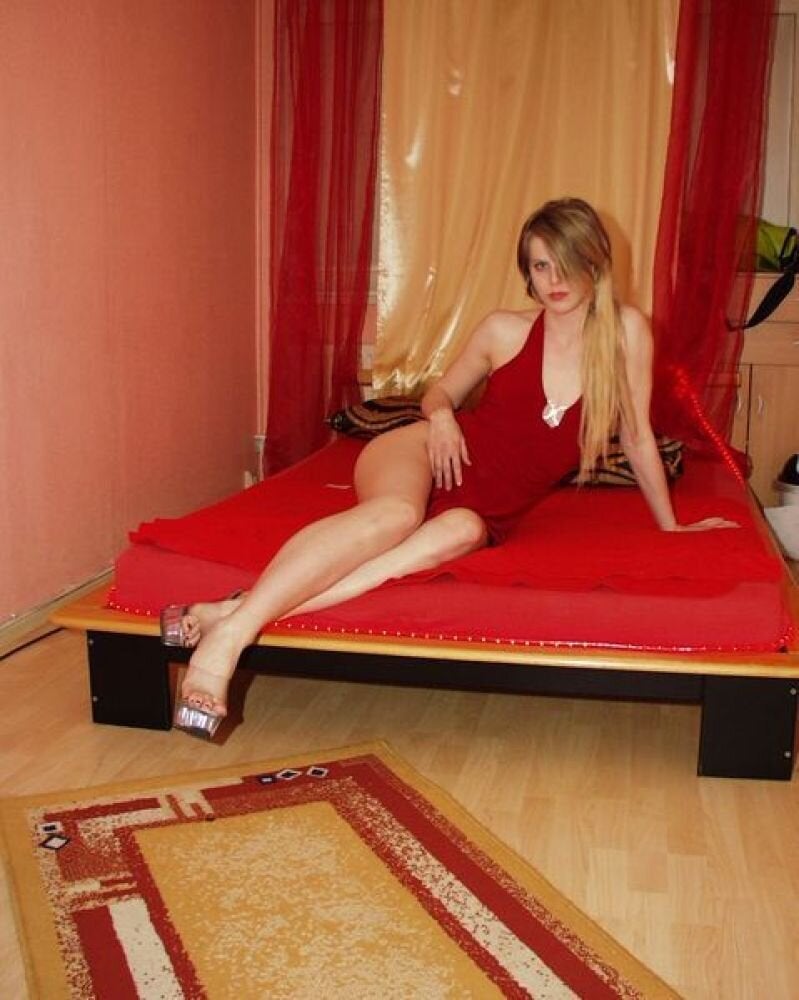 Prostitution Around The Globe
Suzanne Jay of the Asian Women Coalition Ending Prostitution said she was pleased that the government had recognized prostitution was not inevitable and cracked down on advertising that "sexualize racism and normalize racism."
Her group is concerned that images of Asian women as "sexy Asian girl", "Japanese school girl" and "geisha" perpetuate subservient stereotypes that affect them in their day-to-day life.
But Jay, a feminist, said she is deeply troubled by the government's attack on sex workers.
"They snuck in the ability to criminalize women," she said.
"Prostitution is a poverty crime" and the government has done little to address that, she added.
HuffPost found several groups representing ethnic communities, traditional allies of the government on social conservative issues, were also muted in their support for the bill.
"I think [the bill] has general support in the Chinese-Canadian community because we tend to be socially conservative on this issue," said Victor Wong, the executive director of the Chinese Canadian National Council.
"Nobody wants to see their family member in this street. The view of the great majority of our community would say it is exploitative."
"At the same time, I am cognizant of the concerns of the sex trade workers or from their advocates that this proposal might make things unsafe for them," Wong said.
He wondered whether the government could provide an "opt-out for municipalities that may have a proposal supported by their local communities."
Perhaps municipalities could license a specific location, such as a strip mall, where there would be different sets of rules, he suggested. "I'm just trying to figure out some ways to address the concerns of the sex workers."
Wong predicted that the Tories' bill would have "a neutral impact" since prostitution isn't a bread-and-butter issue. Wong said he believes voters are more concerned with issues like "my kid has been unemployed for a year and is still living in my basement."
The prostitution bill received scant mention in Chinese community media. HuffPost could not find any exclusive ethnic-media quotes from Conservative MPs about the bill or any positive press.
The Canadian Sikh Association was even less supportive than the Chinese Canadian National Council.
Vice-chair Sukhpaul Tut said his community tends to be more socially conservative, but, on this bill, his organization is not in line with the federal government.
"We had a discussion about it and we were quite shocked to see that see this bill come down the way that it did," he said.
"We can't help but sit here and think that women of colour will be impacted by this, and it is just going to make women vulnerable again. For us, that's a big deal.
"Whether you are Conservative or what not, you don't want anyone being put in a position where they could be hurt, or they could be re-victimized. And for us, that was kind of the piece that spoke out to us. We didn't feel that this law was going to make women feel that much more protected."
"We think that [prostitution] should be regulated, absolutely."
Tut said he feels the bill is likely unconstitutional and will cost taxpayers more money to defend.
Toronto lawyer James C. Morton called the proposed legislation bad policy but good politics. He believes the bill will worsen the situation for sex workers, especially aboriginal persons who are disproportionately represented in the trade.
"I suspect that this government is very well aware that this legislation will not survive constitutional scrutiny. And they don't really care," he said.
"If this legislation is struck down by the Supreme Court, they can say, 'we tried,' and that is something for the base. And if it is not struck down, they put in play this legislation that is simpatico to their underlying political beliefs."
Conservative strategist Yaroslav Baran said the bill represents a "moderate" approach to a tough public policy issue. If the Conservatives wanted to score political points with the legislation, they would have taken a much tougher stand, he said.
"If the government was really motivated by trying to turn this into a big political or electoral win, I am fully convinced they would have been better taking a tough on crime kind of approach, with mandatory minimums for prostitutes, if they wanted to pander to real or perceived social conservative target demographic," he said.
Yes, prostitutes are being targeted, Baran said. But only "in places reasonably used or occupied by children, which, 'Duh,' like that's just a no-brainer. But it's not a blanket ban. It's a reasonable kind of approach to the issue."
"I don't see this as a tough bill from what I read, and I don't see it as an easy way to pander," he said. In any case, he added, it's hard to see how this type of legislation is a vote getter.
Trost, the Conservative backbencher, agrees.
"For most people, it's an out of sight, out of mind issue. The thing where they might get the most worked up about it is if they see it in their neighbourhood where their kids are," he said.
The government is unlikely to use prostitution as a wedge issue until opposition parties stake out their own positions, he added.
"The NDP has mixed feelings on this," Trost said. And if the Liberals do something radically different, "then I can see Harper and the boys jumping on them."
"If Justin opens his mouth on this, I think you'll see a fundraising note," he said.
– With a file from Zi-Ann Lum
Popular in the Community