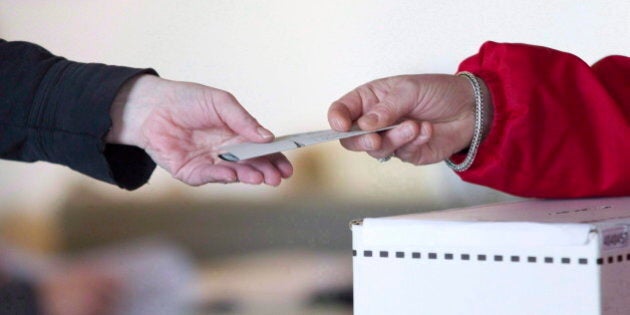 OTTAWA — A Conservative bill that restricts the ability of expats to vote is comparable to voter suppression tactics in the American deep south, says a Canadian living in the United States who has been battling Ottawa for the right to cast a ballot.
"These are tried and true tactics that they are drawing from," Gillian Frank, a visiting fellow at the Center for the Study of Religion at Princeton University, told The Huffington Post Canada. "This is a legislative attempt to disenfranchise a particular population."
Frank is one of two Canadians who successfully petitioned a judge last spring to overturn a law that limited the ability of expatriates to vote. In December, before the government's appeal against the decision was heard, the Conservatives introduced a bill that sought to do an end-run around the judgment.
Bill C-50, the Citizen Voting Act, hasn't received the attention of Bill C-23, the Fair Elections Act, but for expats such as Frank, the bill is just as concerning.
In testimony before a Commons committee on Tuesday, Frank told MPs that the bill adds onerous requirements by creating a narrow time frame to submit extensive paperwork that is subject to the unpredictable schedule of post offices. Bill C-50 would destroy the International Register of Electors, the database of expat Canadians round the globe who are eligible to vote. Instead, the bill requires all interested expats to re-register for every election, but only after the writ is dropped.
"These new requirements make it more difficult for most expats — and impossible for others — to vote," Frank said.
Like many Canadians living in the United States, Frank had to turn over his Ontario driver's licence to get an equivalent U.S. licence. It was the only piece of identification he had with his photo and his last Canadian address. If he didn't have a lease or a bill with his old address, or could not find a neighbour who remembered him from 10 years or so ago to vouch for him, Frank said, he'd be "shit out of luck."
Frank teaches U.S. civil rights. He said his students learn that administrative roadblocks were used during Reconstruction to thwart the voting rights of blacks, in the name of protecting the integrity of the electoral system.
"Such justifications offered a respectable veneer to those who were actively undermining the democratic process by requiring frequent re-registration, registration at inconvenient times, provision of information unavailable to many targeted voters, and so forth," Frank told MPs.
"I wonder why my own government is so determined to spend so much time, money and energy disenfranchising expat Canadians…," he said. "Who stands to benefit from making voting so difficult for so many Canadian citizens?"
The Conservative members of the Commons committee on procedure and House affairs didn't offer an answer. Neither did any of the other witnesses.
An overview of the electoral data, compiled by HuffPost, suggests one possibility: that expat Canadians might tend to vote for parties other than the Conservatives, especially in key battlegrounds.
Story continues after slideshow: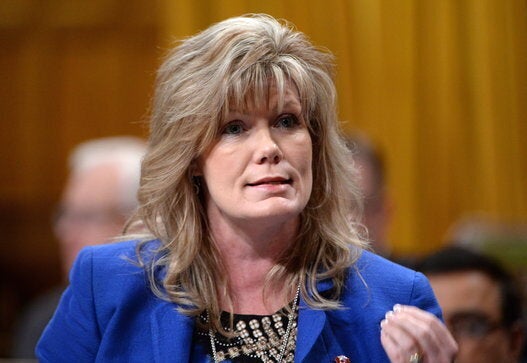 Notable MPs Who Aren't Running Again
Former Mississauga, Ont., resident Vanessa Green lives in London, England, where she works in marketing. She voted in 2011 and planned to vote in 2015 but recently found out that if C-50 passes before the summer break, she'll have a lot of hoops to jump through to cast a ballot before Oct. 19.
"It's crazy. There are, like, a million Canadians living abroad. Just because I'm living here at the moment doesn't mean I'm not attached to being Canadian. I follow all the news, I visit friends and family at least twice a year, I'm still very much connected to Canada," she told HuffPost. "It's important to me that I get to vote and get to have a say on how our country is run because I know one day I will return back there."
Green said she tends to vote Liberal and would never vote Conservative.
"But I think it's kind of irrelevant. It shouldn't matter which way I vote, really. Everyone should have the right to vote, no matter which party they support," she said.
Frank declined to say which way he would vote, but he suggested that he wouldn't cast a ballot for the party that is trying to disenfranchise him.
Liberal democratic reform critic Scott Simms called Bill C-50 "an outright voter suppression mechanism by way of bureaucratic red tape."
"They are allowing military members serving abroad to vote without any of these restrictions, but their spouses have to go through the process that is difficult," he said. "It's almost like they are pinpointing certain groups that they don't want to be voting."
NDP MP Alexandrine Latendresse, the vice-chair of the committee, told HuffPost the government has offered no explanation for the changes. The vast majority of witnesses criticized the bill.
She said she believes Bill C-50 is the government's response to a court decision that allowed more than a million Canadians who had been living abroad for more than five years to cast a ballot again.
"I think it's their way to punish those who are … happy," she said.
The Conservative government argued in court that the five-year limit is fair and reasonable. Democratic Reform Minister Pierre Poilievre told the Commons that non-residents should have a direct and ongoing connection to their specific riding in order to vote.
On Tuesday, Conservative MP Scott Reid floated the idea that perhaps one riding could be created for all expats to vote in.
The government hopes Bill C-50 will return quickly to the Commons. If passed as is, before the end of June, the law would come into effect for this fall's election. The head of Elections Canada, Marc Mayrand, warned last month that this would be an "exceptionally short period" to implement such changes. He said it would likely lead to "confusion, as well as procedural errors."
The Court of Appeal has yet to issue a ruling.