OTTAWA — The Conservative government's new election bill will result in voter suppression for Canadian citizens who live abroad, the NDP charged Tuesday as MPs began debating the controversial legislation.
The court decision last spring effectively added 1.4 million new voters to the electoral roll just in time for the federal election this fall. The government unsuccessfully tried to stay the ruling, then appealed the case and brought in this new legislation.
Poilievre told the Commons Tuesday the bill attempts to prevent non-citizens from voting in federal elections. The minister said the bill requires voters living abroad to provide proof of identity, past residence and citizenship in order to vote.
"There is a double standard," Poilievre told the Commons, "that allows some [expats] to pick their riding and do riding shopping, while others have to vote where they live or where they have a residential connection. The solution is that, is to bring about the same rules for everybody… by requiring proof of past residence."
But Craig Scott, the democratic and parliamentary reform critic for the NDP, said Poilievre was just spinning his bill, and trying to solve a problem that doesn't exist.
"There is virtually no reality to the idea that there is a fraud problem from voters from abroad," Scott said, referencing the judge's finding that such claims were unfounded.
"The idea that there is something illicit going on when one chooses to vote where one's parents live, versus choosing to vote where one last lived, seems to be to be spin that is designed to make this look palatable or necessary when there is actually no problem," Scott said.
"There is no such thing as 'riding shopping,' except perhaps in the minister's imagination."
The NDP critic said the government would introduce identification requirements that will be extraordinarily difficult for some Canadians abroad to meet. The bill would prevent Elections Canada from authorizing any type of identification that would make it easier for expats to vote — especially those who have lived outside the country for a while and have not kept their old health card or driver's licence.
Currently, expats can register to vote at any time and Elections Canada sends them a ballot when the election is called. Scott said he is concerned by a new requirement forcing expats to register to vote at each election, and only after the writ has dropped. The new onerous requirement, Scott said, "could result in a timeline that could be almost impossible to make."
He also questioned new vouching provisions, saying they could create delays and disenfranchise many expats.
"Bill C-50 would be a clear exercise in suppressing the votes of citizens abroad in a way that is diametrically opposed to the spirit of the [judgment]," Scott said.
He said he was sure Poilievre had to realize the impact of his legislation, but hoped he would be open to serious amendments.
Minister of State and Calgary MP Michelle Rempel dismissed Scott's concerns over lengthy delays for expat voters. She said she had checked Canada Post timelines for sending letters overseas and the postal agency reported being able to send letters in four to seven business days.
She also suggested fears about "riding shopping" might not be exaggerated.
"How do we not know that is happening?" she asked.
Liberal democratic reform critic Scott Simms compared the level of voter suppression in Bill C-50 to Bill C-23, the controversial Fair Elections Act. He also wondered why the bill wouldn't affect Canadian Forces members stationed abroad, who are excluded from its provision although their family members may not be.
Elections Canada data reviewed by The Huffington Post Canada last December suggests that in the vote-rich GTA region, the Liberal party tends to receive the most votes from special ballots that include expat voters.
Though the number of votes is small, the margin is significant. Prisoners, Canadians living abroad and military members are all lumped together in the data so there is no way of knowing with certainty how expats voted — or whether the Conservative party would benefit from suppressing their vote.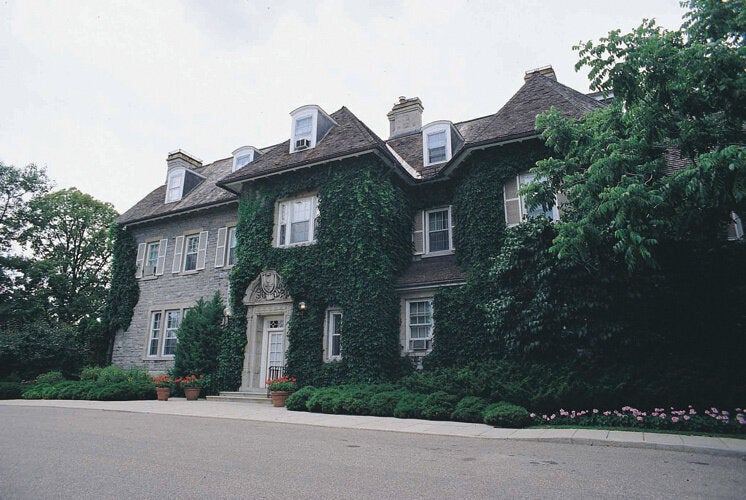 Inside The Prime Minister's House