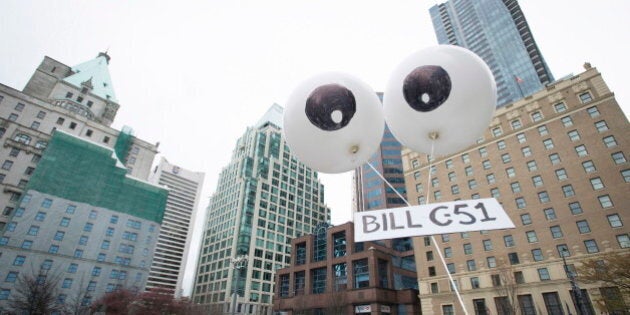 This is an abridged version of a longer article that will be published in the Canadian Journalists for Free Expression (CJFE) 2014-15 Review of Free Expression in Canada in early May.
Bill C-51 is complex, dangerous, and poses a serious threat to free expression in Canada. If found to be in violation of the proposed legislation, citizens and visitors could wind up slapped with censorship orders, detained without due process or imprisoned for up to five years.
Under the new legislation, people may find themselves wary to comment on controversial topics, especially terrorism itself, which by any definition is a suppression of freedom of expression conceptually prohibited by the highest law of our land, the Canadian Charter of Rights and Freedoms. Is the federal government giving itself and its agencies more power to fight ISIS-like terrorism, or is it using high-profile tragedies to illegally spy, surveil and silence innocent citizens and its political enemies?
Canadians might be reassured if the Prime Minister were at least willing to acknowledge the need to check the government's proposed super-powers. Instead, when introducing the legislation, he said, "We do not buy the argument that every time you protect Canadians, you take away their liberties." But a democratic government needs to balance both security and free speech, so citizens can observe and check politicians' grab for absolute power. Balancing citizens' freedoms with political desires lies at the core of the Charter.
Bill C-51, with its broad sweep and vague language, is sparking deep concern, especially among legal scholars, civil libertarians, journalists, environmentalists and social activists. Silencing Canadians with the amorphous threat of prosecution is tantamount to a chilling or denial of freedom of expression and association, among other Charter rights. One cannot throw away the social and legal underpinnings of a country in the name of national security. At the very least, Canadians have the right to know what is illegal in their own country.
The new terrorism law would apply to everyone who:
"[B]y communicating statements, knowingly advocates or promotes the commission of terrorism offences in general -- other than an offence under this section -- while knowing that any of those offences will be committed or being reckless as to whether any of those offences may be committed, as a result of such communication, is guilty of an indictable offence and is liable to imprisonment for a term of not more than five years."
Highly respected criminal law specialists and professors Kent Roach and Craig Forcese have concluded that C-51's meaning is "far from clear" and likely unconstitutional, and its very existence will result in a speech chill "even if no charges are ever brought." They said they cannot rule out the possibility that journalists and academics could be prosecuted.
The government has included safeguards in that the Crown would be required to prove both that the accused knowingly advocated or promoted terrorism, and also knew or was reckless to the possibility that terrorism may have resulted. The problem is, though, the accused doesn't need to be motivated by terrorism to be guilty: it is enough that the communication (oral, written, video, recorded, gestures, signs or visual representations) may lead another person to commit a terrorist offence.
In other words, it's not what you say, why you say it or where you say it, but how someone -- regardless of his or her mental state or political proclivities -- may potentially or allegedly react to your words that can get you fined or thrown in prison. Even if no terrorism act occurs. "Terrorism" can include equally fuzzily defined complicity, incitement and conspiracy, along with financing, association and preparation for terrorism, however remote and ill-defined the connection.
Critics warn these new laws will leave no safe place to express public or even private opinions that can be somehow connected to national security. Under Bill C-51, people could be nabbed for speaking in private. (Yet another incentive for authorities to surveil private conversations.)
If you were arrested for promoting or advocating terrorism, you would have no legislative defense. It would not matter that you were acting in the public interest, or that your communication was intended to be educational. You could be found guilty even if legal scholars don't understand what the law means or how it will be applied. You could be imprisoned even if you had the best of intentions and had never even considered the topic of terrorism when expressing yourself.
If "violent jihadism" were the clearly identified target of Bill C-51, Stephen Harper would face far less criticism. Instead, more is bound to arise as Canadians weigh the costs of Ottawa's looming security measures. That's because Bill C-51 does far more than criminalize behaviour that might spark terrorism. It also forbids Canadians from challenging actions in a wide range of areas. Government employees, for instance, will no longer face punishment for snooping through personal information and sharing it.
Even federal Privacy Commissioner Daniel Therrien, whom Harper appointed, is worried:
"This Act would seemingly allow departments and agencies to share the personal information of all individuals, including ordinary Canadians who may not be suspected of terrorist activities, for the purpose of detecting and identifying new security threats. It is not clear that this would be a proportional measure that respects the privacy rights of Canadians."
Under this legislation, the government could ask a court for permission to delete offensive online material. That's a huge step toward state censorship of the Internet, something that North Korea and China already do, and that citizens are vociferously opposing around the world.
Critics of the expanding state power -- including some of Canada's top legal analysts -- don't support terrorism at all, of course. They're just worried Canadians will be afraid to speak up, protest or challenge the curtailment of liberty if the government gives itself sweeping power to counter what it defines as threatening.
The Conservative government has made four amendments, including clarification of the government's power over airlines, but critics say they are self-serving, and do nothing to limit the government's new and undefined powers. Nor will they satisfy a growing number of Canadians who want assurances that their Charter rights remain outside the reach of politicians.
Paula Todd is a lawyer, journalism professor, and CJFE Board of Directors member. She chairs CJFE's Digital Issues Committee.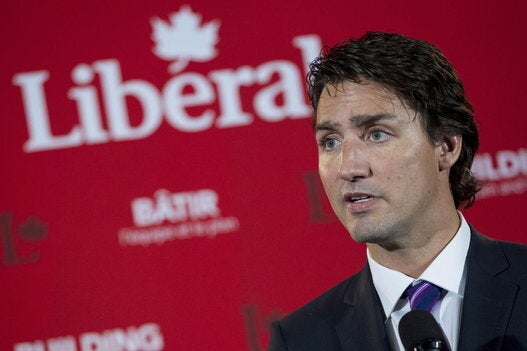 What Liberals Would Change About Bill C-51