Public support for Bill C-51 continues to slide as Canadians learn more about the Conservative government's controversial anti-terror legislation, a new poll suggests.
According to numbers from Forum Research, released Thursday, 56 per cent of those aware of Bill C-51 disapprove of the legislation, while 33 per cent support it.
A Forum poll released just weeks ago showed 50 per cent of those aware of the bill disapproved, with 38 per cent in favour.
The latest numbers suggest opposition to the bill sits at 75 per cent among young Canadians between the ages of 18 and 34.
The poll also appears to point to some bad news for federal Liberals. The Grits support the legislation but aim to amend the bill if they win the next federal election to provide stronger oversight of national security agencies, among other things. Seventy-seven per cent of Liberal supporters told the firm they oppose the bill, compared to just 17 per cent in favour.
Among past Conservative voters, 72 per cent said they approve of the bill, with 13 per cent opposed. However, that's still a nine-point drop from a Forum poll released on St. Patrick's Day.
NDP supporters are overwhelmingly in line with the party, which has voted against the bill and sharply criticized the Grits for backing the Tory plan. Seventy-five per cent of NDP voters oppose the bill, while 16 per cent approve.
When it comes to the Greens, who have also derided the legislation, 74 per cent are opposed, and 16 per cent are in favour.
Forty-two per cent of those aware of the bill told Forum they believe it will negatively impact their lives.
"It appears that the more Canadians learn about Bill C-51, the less they like it," Forum Research president Lorne Bozinoff said in the poll summary. "The need for the bill is seen to be diminishing, and voters recognize some provisions may impact their lives in ways they don't like.
"With an election approaching, the government would be well-advised to determine whether this bill is the hill they want to stake themselves out on."
The telephone poll surveyed 1,239 Canadians between March 30 and 31. It has a margin of error of plus or minus three percentage points, 19 times out of 20.
The Forum numbers represent a dramatic change from an Angus Reid Institute poll released in February that showed 82 per cent of Canadians supported the legislation.
Since then, Canada's privacy commissioner, the Canadian Bar Association, First Nations groups, Amnesty International, and a variety of experts have expressed deep reservations about the bill. Thousands of Canadians have also taken to the streets in protest.
The legislation would give the Canadian Security Intelligence Service new powers to thwart terror plots and increase the exchange of federal security information. It would also expand no-fly list powers and make it a criminal offence to encourage someone to carry out a terrorist attack.
Bill C-51 is currently being studied in Senate committee.
With a file from The Canadian Press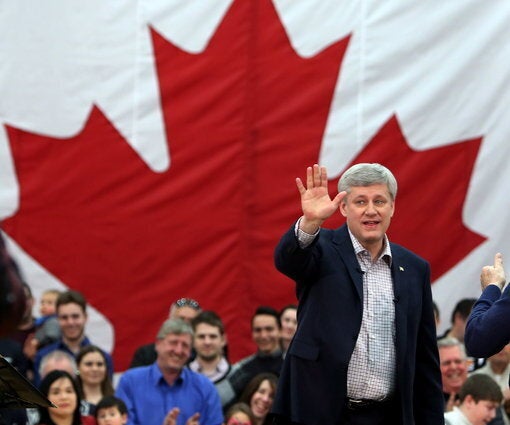 5 Things To Know About The Anti-Terror Law
Popular in the Community