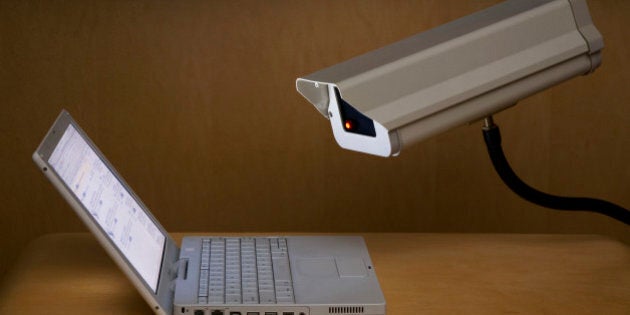 This is all thanks to you: Huge numbers of Canadians, including key Ottawa decision-makers, are pushing back hard against the government's Bill C-51, which proposes unprecedented new powers for Canada's security agencies. The bill effectively turns CSIS into a secret police force and would place every Canadian under a government microscope.
Stephen Harper pretends that this full-fledged assault on our democratic rights is necessary to keep us safe -- despite clear expert evidence that mass spying actually undermines our security. Like everyone, we were shocked and saddened by the violence that marred the final months of last year. However, these harsh and unnecessary new laws trouble us to our core.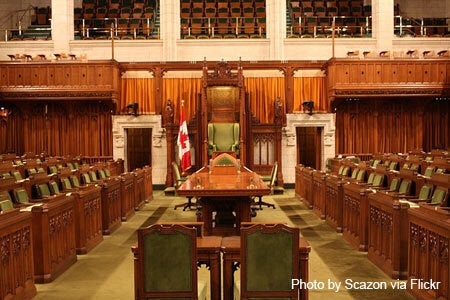 Because you guys are the greatest, you spoke out in huge numbers against these invasive new laws. Over 18,500 Canadians signed on at Open Media to let the government know that we'll stand up for our privacy rights.
And, thanks to your incredible efforts, some awesome things started happening:
The Globe and Mail, which endorsed the Conservatives in the last election, came out with a series of strong editorialsagainst C-51 and increasing government surveillance. Warning of a "secret police force," the Globe says Canadians should "continue as we always have, on guard but free."
Numerous other organizations, including LeadNow and Avaaz, are rallying thousands and getting their communities engaged in this fight for privacy and free speech.
Hearing your voices and sensing that waters were warm, key Ottawa decision-makers have started standing firm, siding with Canadians, and questioning Bill C-51.
Now, it looks like the NDP will oppose the Bill. They haven't officially declared their intention to vote against it, so now's a great time to add your voice at Open Media! Party stalwarts Ed Broadbent and Roy Romanow recently published this op-ed against C-51 in The Globe and Mail, so they just need a little extra push.
=Politicians have no excuse to support this reckless spying bill. The experts are clear -- this bill will have huge implications for our privacy rights and our basic democratic freedoms. For a detailed analysis, check out what Privacy Coalition member Prof. Craig Forcese (University of Ottawa) and Prof. Kent Roach (University of Toronto) have to say at their new AntiTerrorLaw.ca website.
We can't stress this enough: all of this movement came about as the result of ordinary Canadians speaking out and letting the world know that we will not allow the government to destroy online privacy.
Tom: The government will trample all over us and our rights unless we speak up.
Internet: you know what to do.