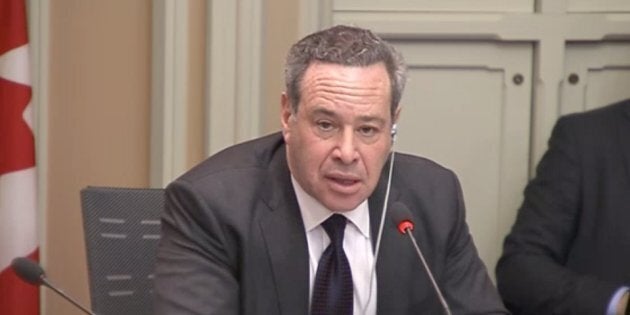 OTTAWA — More Canadians living abroad should not be allowed to vote, a Senate committee heard Thursday, because hostile foreign governments might use their mail-in ballots to fraudulently influence federal elections.
Speaking to the upper chamber's legal and constitutional affairs committee, expat U.S.-based journalist David Frum told his sister, Conservative Sen. Linda Frum, and her colleagues that while he doesn't fear the U.S. government will try to influence the Canadian election, he does believe thousands of Canadians who live in non-democratic societies could be used by the local governments there to try to influence the Canadian vote.
"Given the inevitable defects of ballot security outside of Canada, ... you could, if you expand the population from the current few tens of thousands to hundreds of thousands or millions of ballots being cast outside of Canada ... create an opportunity, for governments that have very focused foreign policies interested in affecting other countries — Canada very much on that list — to use pressure on voters, maybe even fraud on their ballots, because those ballots can't, I mean ... your security measures will never keep pace with the interventions that foreign governments can imagine and can create.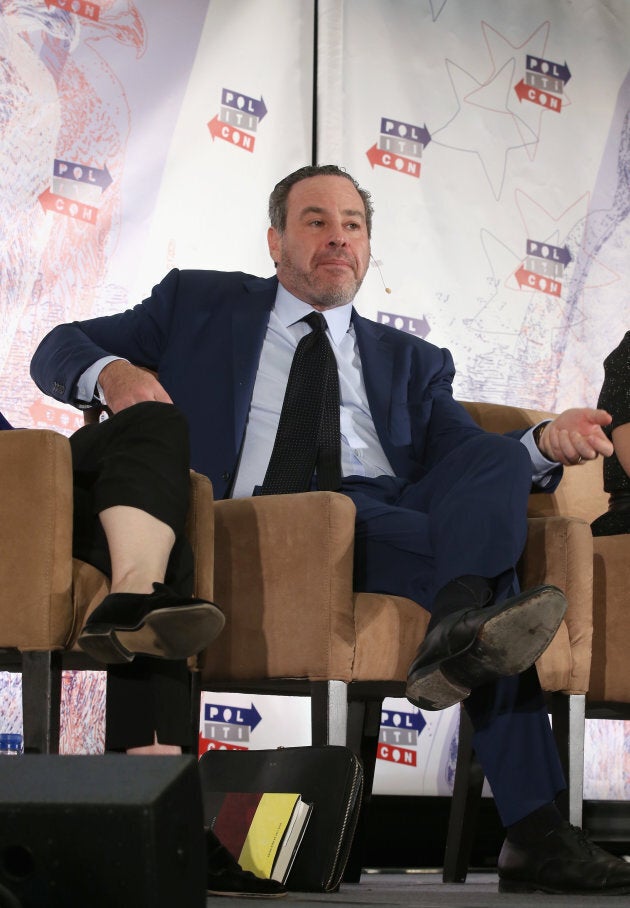 "You will be creating opportunity for those governments to use Canadian elections as an opportunity to shape the Canadian governments they deal with."
Expat voting is a problem whether people are outside of Canada for short periods of time or are long-term residents abroad, he added, but with "short term you are dealing with a relatively small number of ballots that are probably not outcome-altering."
Frum's sister and Sen. Denise Batters have been arguing for several weeks that the federal Liberals' election modernization bill, which extends expat voting to Canadians living outside Canada for more than five years, could open the floodgates for millions of citizens, with no current connection to the country, to pick the next government.
"All of this is being done quietly, presented as technical changes with very little scrutiny by Parliament or the media," Linda Frum said in the Senate earlier this month. "Let me repeat: We are potentially, increasing the number of voters in the next Canadian election by more than the number of votes cast in the four Atlantic provinces in the 2015 election."
Her brother suggested Thursday that the question of expat voting and its consequences was not sufficiently considered during the bill's review. Hardening of the electoral system should be mission No. 1 for every democratic country, he said.
"A hostile foreign power is less likely to come at you with rockets and tanks than ever before, and more likely to come at you with these new means and to try to shape your government," Frum testified. "The whole point of war is to change the will of the antagonist opposite. What if you could change the will without the expense and risk of war but just by operating directly on the voting system of that country?"
Canada won't be immune from cyber threats against elections: expert
Scott Jones, the head of Canadian Centre for Cyber Security at the Communications Security Establishment told senators on Wednesday that while the risks of expat voting in places identified by senators as China, Russia, Iran and Saudi Arabia are an "obvious concern," his organization works with Elections Canada to verify that people on the other end of the computer registering for mail-in ballots are indeed who they say they are. "That is one of the things we are always looking at when we do cyber security."
Still, Jones did note that CSE believes Canada won't be immune from cyber threat activity against its elections.
Conservatives have long opposed expanding the right of expats to vote.
Following an Ontario court ruling in 2014 that reversed a law barring those living outside Canada for more than five years from casting an absentee ballot, the Tories introduced a bill that sought to limit the right of potentially 1.4 million expats to vote.
The bill was later abandoned in committee. But the Conservatives successfully appealed the ruling at the Federal Court of Appeal. The case, known as Frank v. Canada, is now awaiting a Supreme Court decision.
"A hostile foreign power is less likely to come at you with rockets and tanks than ever before, and more likely to come at you with these new means and to try to shape your government.Journalist David Frum
Measures included in the Liberals' new election bill, however, would make that decision moot by clearly restating the intentions of Parliament on the issue.
In 2014, HuffPost studied the voting patterns of a group of special ballot voters – Canadian expats, convicts and Canadian Forces members living abroad who are all lumped together in one category – and found the Tories' effort to curb expat voting might hurt the Liberals.
The data showed that in key urban ridings in the Greater Toronto Area the group had overwhelmingly supported the Liberal party during the 2011 election.
On Wednesday, senators on the committee asked Elections Canada to tell them where — in what ridings — the 14,000 special ballot voters from the 2015 election had cast a ballot.
"I'm not sure why you think it would be confidential which particular ridings the 14,000 non-resident Canadians voted in in 2015," Batters told Stéphane Perrault, the chief electoral officer. "Whether a riding was close doesn't indicate who those particular people voted for. Frankly, I don't think that should have any bearing," she said.
"The riding I worked very hard in during the last campaign was Regina–Lewvan. It had a result of only 100 and some vote difference. The NDP won that riding. It was heavily targeted by Lead Now. Given their foreign influence ties, I think that it's highly relevant to know how many potentially non-resident Canadians voted in that particular riding."
Feds being 'dangerously naive' about foreign meddling: senator
Perrault said he saw no problem with releasing the data unless it came down to one vote cast. "I'm prepared to go back, and if there is information that I can provide on that I'd be happy to do that."
While the Tories have raised the spectre that millions of new voters may be added to the rolls in 2019, Perrault told HuffPost Canada that, based on U.S. data, he estimates that only 30,000 additional Canadians will exercise their new right to vote.
Watch: Trudeau says 2019 election will be nastiest ever — story continues below video
Sen. Frum said she believes many parts of the bill show the government is "dangerously naive" about the potential of foreign influence in the electoral process. Her brother noted how the Brexit referendum in the United Kingdom was financed by Russian money.
On Wednesday, she and Batters also took issue with the ability of a rich expat celebrity to mount a campaign outside of Canada to try to influence the election.
"We could be talking about a multimillionaire celebrity rock star, born in Canada but who has lived in the U.S. for a decade, hates pipelines, decides to fund a free concert, [an] anti-pipeline rally at Madison Square Garden, and potentially influence thousands of non-resident Canadians to vote in a certain way in this election," Batters told Perrault. "Why aren't you concerned about that massive loophole in this bill?"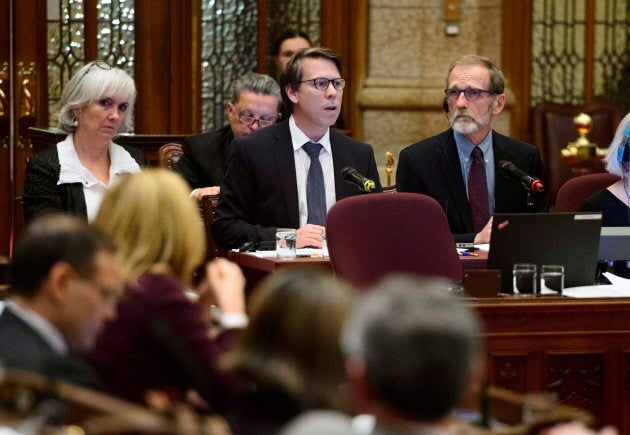 Perrault told the committee that in such a scenario, the Canadian living abroad would be subject to the same third party rules as those living inside Canada, if he or she promotes a particular candidate or party.
Holding a rock concert to lobby for a general issue, such as pipelines, might escape Elections Canada scrutiny.
Linda Frum believes those cases should be part of third party spending caps and that Canadian election activities should be legal only if they take place in Canada.
"Elections Canada can only enforce election law inside of Canada. Spending limits can only be monitored from inside Canada," she told HuffPost. "Either we're serious about tackling this problem or not. Bill C76 is not serious. And I'm disturbed that neither the Chief Electoral Officer nor the Commissioner of Elections has sounded the bell on this."
Sen. Frum did get Perrault to acknowledge that a part of a bill that explicitly allows a foreign government to declare its support for a political party or candidate — such as when U.S. President Bill Clinton announced during the 1995 Quebec referendum a preference for a united Canada — was a odd part of the bill.
Bill C-76 is an essential reform, and I hope to see it become law soon.Stéphane Perrault, chief electoral officer
"I think that foreign governments should keep out of Canadian elections, obviously," he told her. "That's my firm belief."
Frum and her Conservative colleagues are expected to table several amendments to the election bill — although Perrault warned time is running out to change a bill that he considers a vast improvement over the current law.
"Although it could undoubtedly be further improved, Bill C-76 is an essential reform, and I hope to see it become law soon," he told senators Wednesday. "Time is critical."
Implementing the bill requires changes to 20 of the various IT services that are used during an election, he said. And "there are considerable risks in introducing last minute changes to these systems if there is not enough time to thoroughly test them before any electoral event."
Feds tabled bill late in electoral cycle
Elections Canada wants to begin in January to test the systems, with a field simulation in March or April to leave time for any adjustments. "I urge you to keep these dates in mind as you study this important bill."
"I am worried that we won't have a bill," he said. "Or no law in a timely matter.'
Sen. Frum said she was "not optimistic" the Tories' changes will be accepted "no matter how reasonable or necessary they are.
The Liberals' bill was tabled extremely late in the electoral cycle — at the end of April, the date the chief electoral officer had suggested was the absolute deadline for passing the legislation.
"The pressure to pass it in time for the next election is immense — regardless of glaring flaws and omissions," Frum said. "It's another case of very poor management by the Liberals. The legislation will have to be reviewed again no matter who wins the next election."
CORRECTION: An earlier version of this story incorrectly attributed a quote to Sen. Frum during a committee exchange that should have been attributed to Sen. Batters. This version has been updated.
Popular in the Community