This man's face is possibly the most compelling argument for wearing sunscreen. Every day, all day, and lots of it.
Truck driver Bill McElligott, 69, has unilateral dermatoheliosis, according to The New England Journal of Medicine. Essentially, ultraviolet A (UVA) rays transmitted through the window of his delivery truck have severely damaged the skin on the left side of his face during the 28 years he has spent driving on the job.
As a result, the left side of McElligott's face looks roughly 20 years older than the right, the Toronto Star reports. The difference between the two sides of his face is so pronounced, even medical experts were shocked.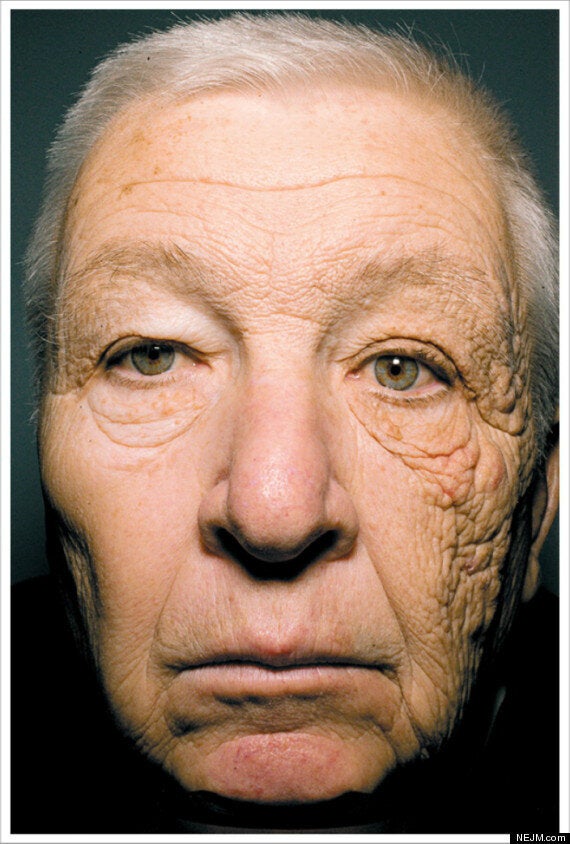 McElligott's photo surfaces as Sun Awareness Week heats up in Canada, throwing the spotlight on the dangers of UV damage and indoor tanning, particularly for minors. The Canadian Dermatology Association estimates 5,800 new cases of melanoma will be diagnosed this year, causing 970 deaths, the CBC says.
Christine Janus, executive director of the Canadian Skin Patient Alliance (CSPA), also suggests prevention is essential. For more sun damage prevention tips, check out the slideshow below.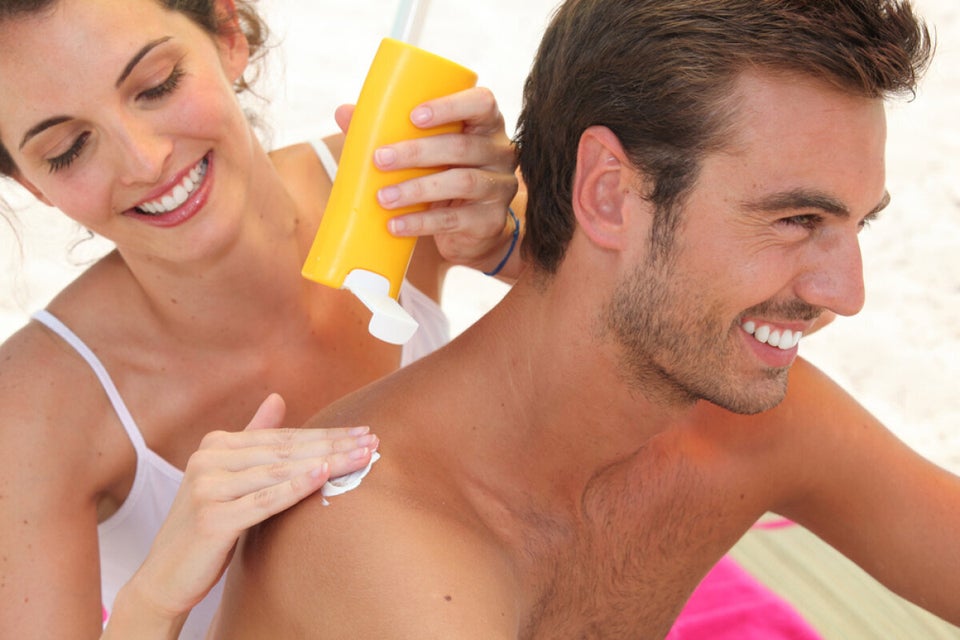 How To Protect Your Skin From The Sun
Wear Sunscreen -- All The Time
"Wear sunscreen constantly," says Christine Janus, executive director of the Canadian Skin Patient Alliance (CSPA), an organization that provides support for those with skin conditions. Janus recommends wearing about three quarters of a shot glass full or as much as you need to cover exposed skin. She also says we should reapply the lotion every four to six hours if you're going in the water or working out.
Don't Take Risks -- With Your Skin
"If your skin looks or feels different, rough like sandpaper for example, get it checked -- don't wait," Janus says. Treatments for skin cancers exist, but the the more you expose your skin, the higher your risks are, she says.
"Limit your time outdoors and during peak hours when the sun is up," Janus says.
Make sure when you're outside you wear a hat. "Men should be wearing hat as well. The top spots for skin cancer for men is on their head and back," Janus says.
Try UV Clothing Or Umbrellas
Ultraviolet clothing is also another level of protection, Janus says. There are now companies that manufacture specialized items that have a built-in UV layer. She also recommends an umbrella.
Popular in the Community