The U.S. environmentalist who has led the opposition to the Keystone XL pipeline says he hopes an "outright rejection" of the project will show the Harper government that Canada can no longer be a "rogue nation on climate change."
Bill McKibben told The Huffington Post Canada that the U.S. president's veto on the project is "a good start" and he hopes for an "outright rejection of this plan to tap the dirtiest oil on the planet."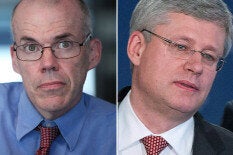 "If Obama does reject it, perhaps it will help wake up Canada and move it back from its status as a rogue nation on climate change," said the 350.org founder "And it will certainly energize those fighting Energy East, Kinder Morgan, and so on. If we're to deal with climate change, the tar sands need to stay in the ground, full stop."
Barack Obama delivered his long-anticipated presidential veto on the contentious project Tuesday. In his message to the U.S. Senate, he framed his veto as based on his "responsibility to the American people."
Rolling Stone magazine also weighed in on Canada's "catastrophic quest" to spin the country's oil sands industry into an economic "superpower."
"Canada, indeed, stands at a crossroads," journalist Tim Dickinson wrote. "It can continue down Harper's chosen path, unearthing billions of barrels of filthy fossil fuels and shackling its economy to the volatile trade in a single commodity – becoming rich or going broke at the whim of the oil markets."
As of Wednesday morning, the Prime Minister's Office has not offered any statement on the veto.
Natural Resources Minister Greg Rickford did weigh in and reiterated that the decision doesn't signify "a debate between Canada and the U.S.," saying it's a debate between the president and Americans "who are supportive of the project."
"It is not a question of if this project will be approved; it is a matter of when," Rickford said in a statement on Tuesday.
TransCanada first proposed the 1,897-kilometre long pipeline in 2008, running from Hardisty, Alta. to Nebraska. McKibben has been one of the most high-profile opponents of the pipeline and has organized hundreds of protests against it.
The tension over Keystone XL has added extra strain on relations between the U.S. and Canada, as both countries eye upcoming elections.
This year is Harper's turn to host the so-called Three Amigos meeting. The trio met in Toluca, Mexico last February where the topic of the Keystone XL pipeline was conspicuously absent from any public mention until the summit's final news conference.
Obama responded to a reporter's question about the pipeline by acknowledging the "extensive" vetting for Keystone XL, joking that Harper may find the process "a little too laborious."
"But these are how we make these decisions," Obama said.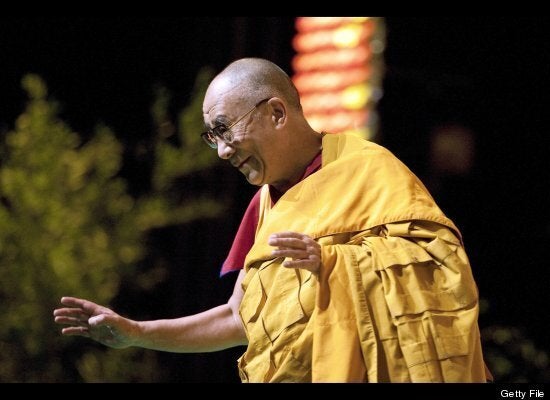 Prominent People Who Oppose Keystone XL Pipeline