The federal Liberal government is not looking at instituting a basic income, and will focus instead on strengthening existing social programs, said Finance Minister Bill Morneau.
A basic income is "not something we're looking at," Morneau said during a digital town hall at The Huffington Post Canada on Friday.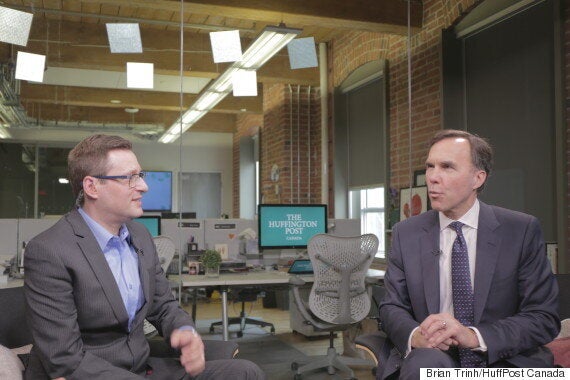 "We think that the current system of providing people with the support that they require … allows people to get more and more success. I think that that would be our goal and doing that, as I mentioned before, we are seeing a decline in unemployment," Morneau said in response to a question submitted by Patricia Schwartz of Manitouwadge, Ont.
"We are looking at how we can encourage people to be engaged in the workforce."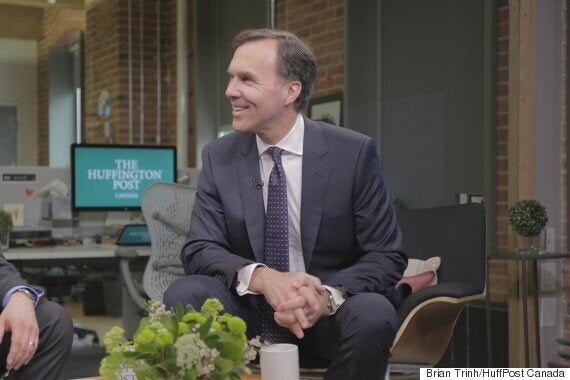 Since then, Ontario's provincial government has begun work on a basic income pilot project, and Prince Edward Island's legislature passed a motion asking the federal government to help coordinate a basic income project on the island.
In a wide-ranging, post-budget conversation driven by viewer-submitted questions, Morneau gave his government credit for Canada's impressive job growth in recent months, defended his decision to eliminate the public transit tax credit, and said the government has not yet analyzed the financial impact of legalizing marijuana.
Morneau took criticism this week for ending the public transit tax credit, while allowing many tax credits — including the stock option tax credit that disproportionately helps the wealthy — to remain in place.
The minister told HuffPost Canada that the public transit tax credit wasn't meeting its goals. He said the point of the credit was "to increase public transit ridership, and second of all to make sure that we have a reduced environmental impact. Our analysis showed us that it actually wasn't meeting [either] of those two objectives."
Morneau argued the government will make a much larger impact "by making a commitment to $20 billion in investment over a decade on public transit."
Stimulus is working, Morneau says
The finance minister took some credit for the recent strength in Canada's job market, strength he attributes to the Liberals' middle-class tax cut and more generous child benefits.
"A lot of what we've done has made a really important difference," he said, noting that Canada's addition of 250,000 jobs over the past seven months is the fastest pace in a decade.
"Our unemployment rate has gone down. Since we came into office it's gone from 7.1 per cent to 6.6 per cent. … You cut people's taxes, especially middle class Canadians, there's more disposable money in the economy."
Morneau dismissed the notion, put forward by the Parliamentary Budget Officer and others, that the Liberals have been slow to get spending on infrastructure out the door. He said 1,300 projects worth $6 billion have been approved.
"It's certainly true that you can do things right, or you can do them fast," Morneau said.
No analysis of legal marijuana's financial impact
Morneau said his department had not yet analyzed the financial impact of legalizing marijuana, a key policy platform of the federal Liberals.
"We are not seeking the consideration of how we can change the cannabis market as a revenue tool, that's not our objective," Morneau said.
Protecting children and keeping the marijuana business out of the hands of organized crime are the government's top priorities on marijuana, the minister said.
One recent study estimated legal marijuana could add as much as $22 billion annually to Canada's economy, potentially bringing in hundreds of millions into government coffers.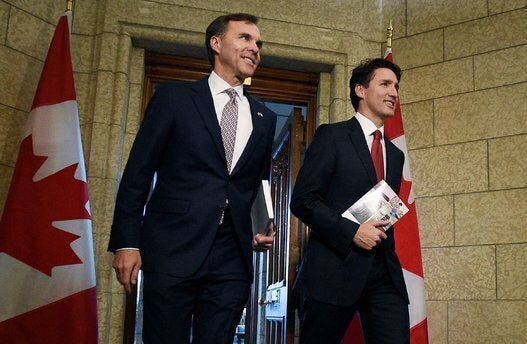 Canada Budget 2017 Highlights