OTTAWA — Finance Minister Bill Morneau is going on the offensive, pushing back against small-business lobby groups and Conservative opposition over proposed tax changes to private corporations — just as the government prepares to meet with Grit MPs who've heard an earful about the reforms from constituents.
Morneau will meet with with small-business owners and hold two media availabilities in Vancouver Tuesday morning hoping to quell what the government feels is misinformation and hysteria brought on by its proposal.
Morneau spent the summer meeting groups affected by his proposals — family farmers, doctors, professionals — but after Labour Day, his office said, "he'll redouble those efforts."
"The idea [is] to ensure everyone has a clear understanding of the proposals, and to ensure a fact-based debate on what is a very important issue as we look to build an economy that works for the middle class," Morneau's spokesperson, Daniel Lauzon, told HuffPost Canada.
The finance minister hopes to address some of the criticism he expects be levied at him during closed-door sessions of the parliamentary caucus later this week in Kelowna.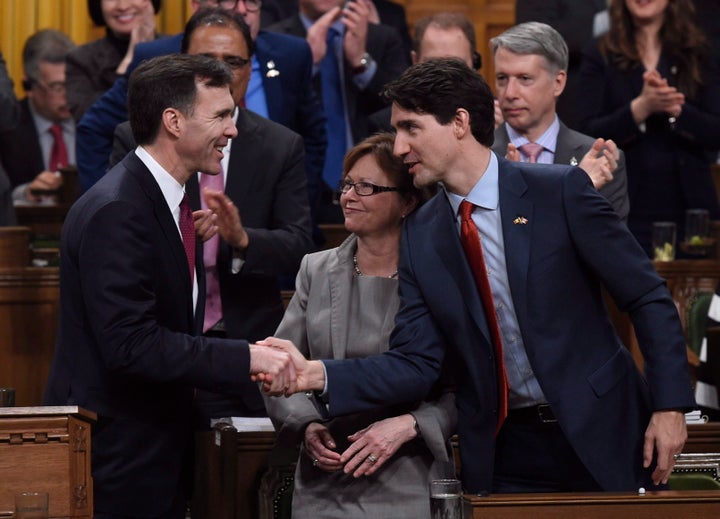 One of the reason the rich are getting richer, Lauzon told HuffPost, is that they are not on the same level playing field as most Canadians.
"[The] very wealthy people have access to these types of tax planning strategies and fancy accounting schemes that give them an edge over everybody else. So we're trying to close that. And that's understandably controversial."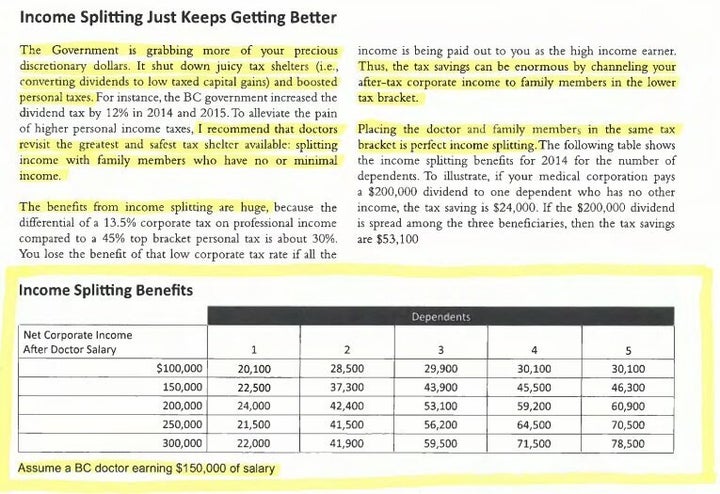 Approximately 180 MPs are expected to descend on the picturesque British Columbia town, a Conservative stronghold that the Liberals surprisingly won in the last election.
The local MP, Steve Fuhr, thinks ridings such as his could be up for grabs in 2019 — Conservative leader Andrew Scheer was recently there for a visit — owing to proposals, such as the one Morneau now champions, that may adversely affect small business.
"That [discussion] will probably dominate," the Kelowna–Lake Country MP told HuffPost Canada. "The people on the receiving end are not happy about it. That's kind of the core purpose of [my] job, to make sure people's voice are heard."
On his Facebook Page, Fuhr reassures voters that he's bringing their concerns to the the government.
"[It] doesn't mean that they are unwilling to have this discussion, in terms of having a more fair tax regime for all involved, but they certainly are not happy about this proposal. And that's a fact," Fuhr said. "I need to make sure I get that message to the decision makers loud and clear."
Last week in Saskatoon, Prime Minister Justin Trudeau said the government is "doing more for the people who need it, and less for the people who don't," just as the Grits promised in the 2015 election.
"I will make no apologies for this approach," he said.
But Fuhr thinks the discussion is more complex than saying 'people who earn more should pay more.'
"People have been planning for years with certain assumptions," he said, "and all of a sudden those assumptions will change."
Inundated with calls from small business owners
Although Morneau stresses that the proposed changes won't be retroactive, Fuhr doesn't believe the discussion is as "clean" as that.
"I don't think you can have these changes without having that affect decisions that were made in the past."
The caucus meetings from Sept. 5 to 7 will feature the usual briefings from officials with the Liberal Party of Canada on election readiness, and staff from the Prime Minister's Office on the fall agenda. But it is the usual session where MPs tell the cabinet what their constituents have been telling them on the barbecue circuit that has some senior staff worried.
"After two months, MPs have a lot of feedback to provide," caucus chair Francis Scarpaleggia told HuffPost. "No doubt, we'll be discussing the new tax proposal."
Grit MPs have been inundated with emails and phone calls from small-business owners worried that a key financial planning tool will be closed off and that their taxes will increase.
A Montreal-area MP, Scarpaleggia said he has also heard lots at the door about the flood of illegal border crossers in Quebec. Other topics MPs flag include the government's $10.5 million payout to Omar Khadr, the current NAFTA negotiations, and softwood lumber talks with the United States. The controversial issue of sexual harassment allegations featuring Calgary Grit MP Darshan Kang may have been put aside with his resignation from the caucus last week.
This week's meetings will mark Trudeau's first official visit to Kelowna as prime minister, although he vacationed with his family unofficially last summer. The Liberals plan a town hall-style event on Wednesday evening with local residents — where Trudeau is likely to hear more about the tax changes.
Fuhr said he lobbied hard for the visit knowing it would showcase his region — hopefully boosting tourism — and help his efforts to get federal cash for riding projects.
"I pointed out to my colleagues that I would really appreciate some love," he said. Vancouver and the Lower Mainland, where the Liberals hold 16 seats, get a lot of attention, he added, but his riding — the only Liberal seat in the B.C. interior, does not. At times, he said, he feels isolated. The MLAs are right-of-centre B.C. Liberals and he's "surrounded" by Conservative MPs.
The town is changing, however, and Fuhr thinks he could hang on to the seat. "That was a pretty big upset here, but the demographics are changing and it's changing quickly."
Summer caucus meetings often help parties plant their brand more firmly in the sand. The 2016 summer caucus was held in Saguenay — another surprise Liberal seat. The Grits now hope for an upset in a nearby upcoming byelection in Lac-Saint-Jean, where the party's Quebec MPs met last week.
Conservative caucus in Winnipeg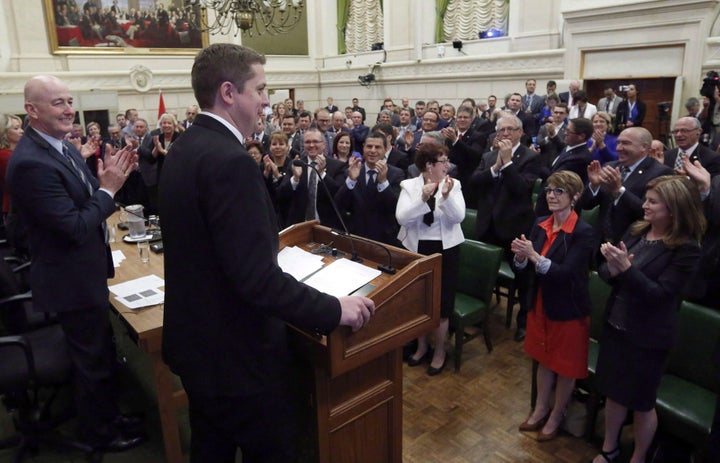 Tory MPs are also gathering this week. The party's caucus will take place in Winnipeg, where the Conservatives went from six seats to zero in the last election.
Scheer spokesperson Jake Enwright said the meetings will mark a new beginning for the party with a freshly appointed team of shadow ministers and what the leader calls his vision for positive conservative politics.
"We are going to discuss how we are going told hold Justin Trudeau accountable in the fall for some of the major issues that have come up this summer," Enwright told HuffPost, listing off the tax hike on local businesses, the asylum issue in Quebec and the government's payment to Omar Khadr.
Ontario MP and former leadership rival Kellie Leitch told HuffPost last week that she won't be in Winnipeg but that nothing should be read into that — she's simply going on a long-planned summer vacation. Leitch, a former Conservative minister, was passed up for a critic's role with Scheer's new team. She said she hadn't asked why she'd been removed from the front benches.