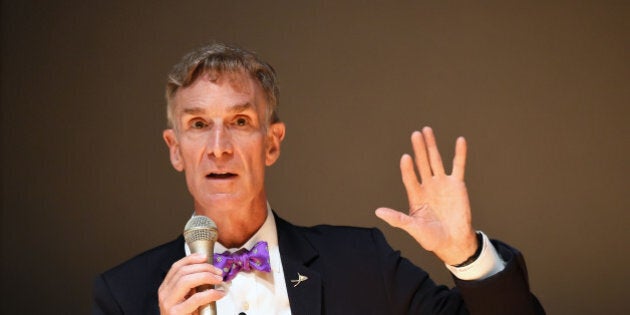 Bill Nye (yes, The Science Guy) went on an aerial tour of the Alberta oilsands, and has nothing good to say about what he saw.
According to APTN, Nye took an aerial tour of mining areas in northern Alberta as part of a climate change documentary he is working on, called "Bill Nye's Global Meltdown."
"Producing all this oil that's producing all this carbon dioxide, that's not good from a global stand point," he said.
Nye also paid a visit to the Fort McKay First Nation Monday, to speak with the community about their relationship with the energy industry.
He pointed to the upcoming federal election, saying the future of the environment will be in the hands of whoever Canada elects as its next leader.
"Everybody says they feel like the tipping point's been reached. Everyone we speak with, where enough is enough kind of thing. But then you have people that are in denial of climate change, who justify all of this extraordinary exploitation to the environment," he said. "It's amazing the scale of it, is just very hard to believe and very troubling."
Nye has long been vocal about the need for climate change discourse. In an interview with VICE last year, he spoke about the influence of the energy industry on the Canadian government.
"[Prime Minister] Stephen Harper is a controversial guy in the science community because [of] the policies, especially in Western Canada, with regard to the production— that's the verb they use, "producing," but you're taking old earth and burning it — of tar sands, oil shale... Is there tar shale? Is there sand goo? Whatever," he said.
Nye is the lastest in a list of celebrities to visit the oilsands. In recent years, Leonardo DiCaprio, Neil Young and Desmond Tutu have all voiced their concerns about Canada's fossil fuel industry.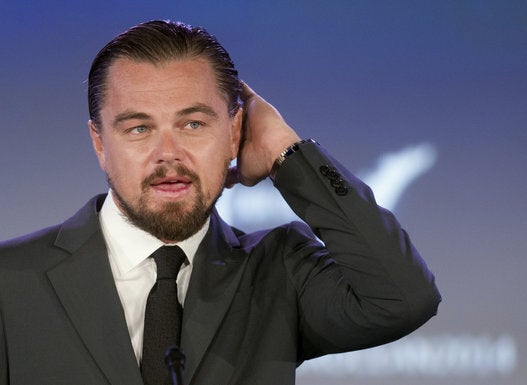 Celebrities Who've Visited The Alberta Oilsands