Bindi Irwin was just eight years old when her father Steve, the famed Crocodile Hunter, tragically died after being attacked by a large stingray in 2006. Now 18, Irwin often pays tribute to her dad.
"Dad forever lives with me and I think it's the same for myself and my whole family," she said during her appearance on "Dancing with the Stars." "No matter where I go in life, I think his strength and determination is what keeps me going."
Ten years have passed since her father's death and Irwin has recently revealed why she wanted to deliver her father's eulogy in front of 500 fans and millions of television viewers at such a young age.
"At dad's memorial, before the event actually took place, I came to mom and said, 'I would like to do this for myself and for everyone else' and it was something where I personally wanted to say to the world, to anyone watching, to anyone who wanted to hear it that we would be carrying on," Irwin says.
Watch the video above for the full story.
Here is the full transcript of Irwin's touching tribute to her father:
My Daddy was my hero – he was always there for me when I needed him. He listened to me and taught me so many things, but most of all he was fun. I know that Daddy had an important job. He was working to change the world so everyone would love wildlife like he did. He built a hospital to help animals and he bought lots of land to give animals a safe place to live.

He took me and my brother and my Mum with him all the time.

We filmed together, caught crocodiles together and loved being in the bush together. I don't want Daddy's passion to ever end. I want to help endangered wildlife just like he did.

I have the best Daddy in the whole world and I will miss him every day. When I see a crocodile I will always think of him and I know that Daddy made this zoo so everyone could come and learn to love all the animals. Daddy made this place his whole life and now it's our turn to help Daddy.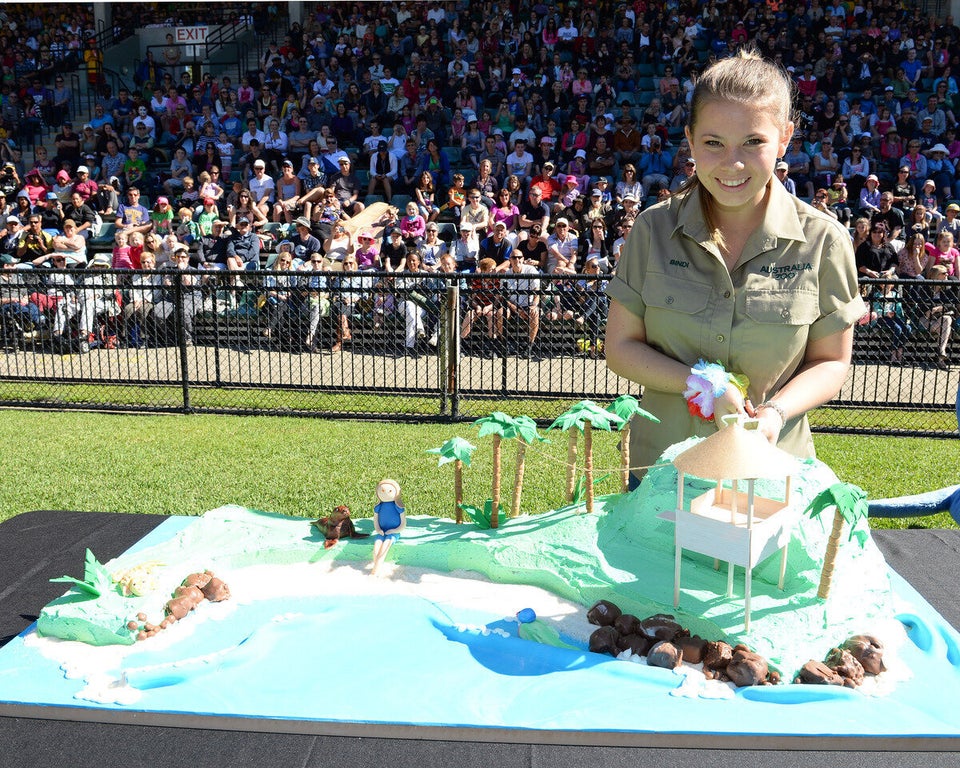 Bindi Irwin Style Evolution
Popular in the Community