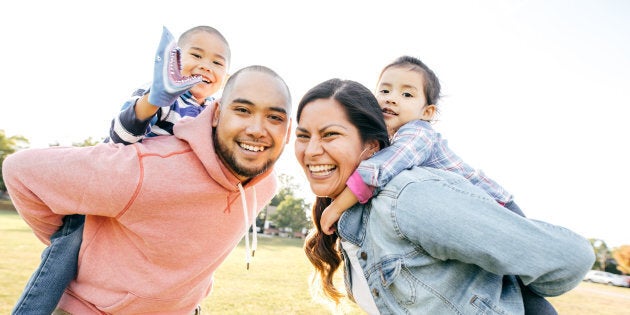 Emily and Kareem Morant are both physicians residing in Toronto — Emily, originally from Dartmouth, N.S., is a family doctor, and Kareem, originally from Mississauga, Ont. is a cardiologist. Together they're raising 2.5-year-old Andre and 11-month-old Annabelle, and have put a lot of thought into how they'll navigate racial identity with their children.
While Andre and Annabelle are still quite young, the Morants understand that the foundation for a healthy identity starts now — primarily through understanding the cultures they belong to. Emily is white, of Scottish/British descent, while Kareem is black, of Jamaican descent.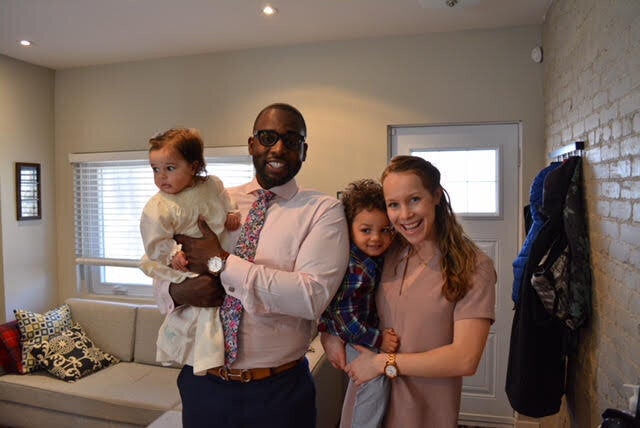 "I think it is important for Andre and Annabelle to know and understand what the struggle of being black is today — and in the past," Kareem shared with HuffPost Canada. "I want them to be proud of their Jamaican black heritage and take joy in the traditions that we celebrate."
It's similarly important that their children are immersed in their rich Scotian heritage as well. "I don't want them to shy away from talking about where their maternal grandparents came from and the story of their lives. I want them to feel proud to be who they are, and celebrate every part of their beings," added Emily.
To help children understand who they are, Toronto PR consultant and parenting expert Samantha Kemp-Jackson said it's crucial for parents to have a strong identity themselves.
"I think it's really important that parents of multiracial kids have a strong sense of self as it relates to their heritage," the mom-of-four, whose kids range from elementary school age to adulthood, told HuffPost Canada. "This means understanding one's cultural and ethnic history, not only within the context of the country of ethnic origin, but also the socio-political perceptions of that culture within the society in which they live."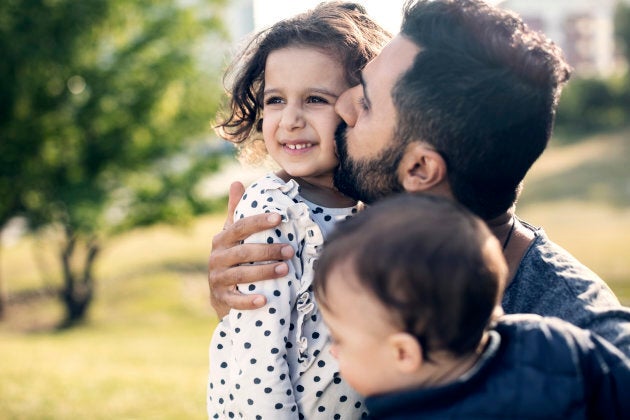 Teach kids that different cultures and colours are the norm
How society will view their children is something the Morants have considered, as they know it will impact the way their kids view themselves.
"Although the children come from two different racial backgrounds, we're very aware of the importance of them understanding that society will see them primarily as black," Emily said. "Appreciating what it means to be a black male and black female in society will be a focal point of the lessons that we teach them."
For parents raising young children, Kemp-Jackson's advice is to use examples from everyday life as launch pads for discussion.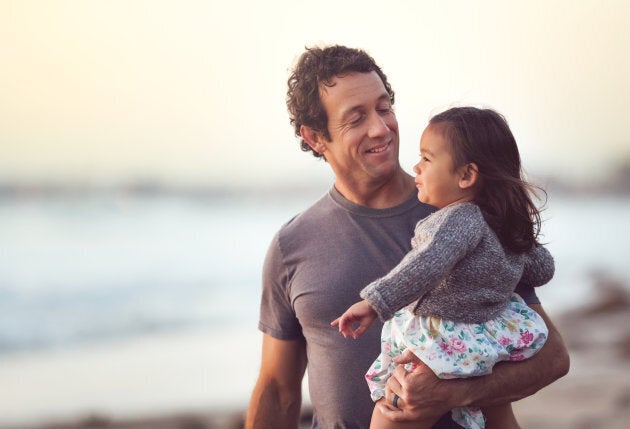 The benefits to this exposure not only help children to form a healthy identity, but facilitates healthy communication between parents and children as well.
"Showing different cultures and colours to be the norm, not the exception, will set the foundations for your children to both understand and appreciate different backgrounds, and also provide them the ability to be comfortable asking questions related to race and identity," shared Kemp-Jackson. "Be open, be honest, answer questions based on your experience, and don't be afraid to say 'I don't know' or 'I'm not sure, but I'll find out for you.'"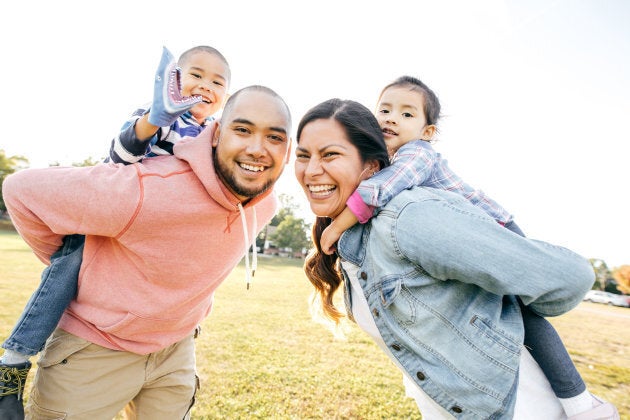 When kids start to question their identity
For children in their tweens and teens, conversations around racial identity shift. Different levels of media intake, connections with social circles, and the general rocky terrain of identity-shaping at this stage means parents need to adjust their approaches as well.
"Adolescence invariably changes our kids, but that doesn't have to be a bad thing. As children move into the tween and teen years, they will start to question themselves in many ways, in an effort to become the adult person that they are supposed to be," Kemp-Jackson said.
Story continues below video:
Jaeda L. (who didn't want to include her last name for privacy reasons) is an associate project manager originally from the U.S., who now lives in Toronto. Her 13-year-old daughter Amerie is African-American and Sri Lankan (on her father's side), and has been immersed in both cultures.
While Jaeda said she tries to give her daughter "an inclusive cultural education," their conversations around race and identity have changed over the years.
"When (Amerie) was little, she thought of her father as white (he is fairly light-skinned), so it was a bit of a surprise to explain that he was not," Jaeda told HuffPost Canada. "As she's gotten older, she looks less ambiguous. Her skin is darker and her hair is kinkier, so I definitely educate her about the way little black girls are seen [and] treated. The margin for error is so much less for our kids, so it's important for their safety for them to be aware of how they can be perceived."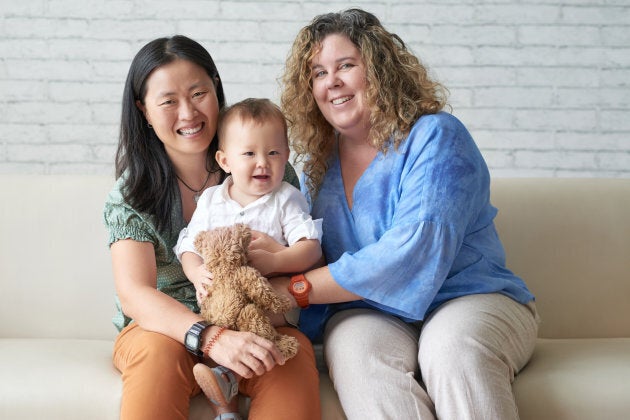 Kemp-Jackson said that the teen years can be challenging, but not insurmountable. "Depending on the child, they may completely embrace their cultural heritage and background, more so than ever before, as a sense of belonging is so crucial to teenagers as they start to come into their own.
"Conversely, some teens from racialized backgrounds may seemingly reject their ethnicity during this time, perhaps due to societal pressures, stereotypes, or negative imagery that is pervasive. In these latter scenarios, it's important for parents to remember that the teen years are transitory, and that this too shall pass."
What parents need to be aware of
In addition to instilling a sense of pride in their children about their heritage and culture, Kemp-Jackson encourages parents to lead by example. "Show your kids that you, as parents, have a strong sense of self-love, self-awareness and knowledge about your own background as a [person of colour] or someone from a racialized identity," she said.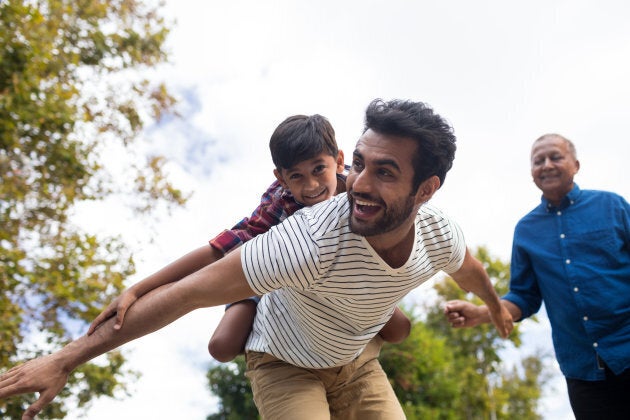 Parents should also surround their kids with role models who look like them.
"This could be in the form of friends, neighbours, teachers, community members, family friends, and more," the parenting expert advised. "Your children need to see themselves represented in the world around them, both through their family ties (through parental relationships) as well as externally."
Mom Jaeda also shared her most important takeaway for parents of biracial or multiracial kids.
"Teaching your child 'not to see' colour is a disservice to them," she warned. "They shouldn't have to suppress someone else's identity to see them as human, and you wouldn't want someone else to do that to your child. Embracing the fullness of who people are is the key."