If you think your job sucks, try working as a vacuum executive who eats food off the floor of a subway stop. A Toronto subway stop.
In a video posted to YouTube, BISSELL Canada's senior brand manager, Ravi Dalchand carries one of the company's new vacuums down to Toronto's Bay lower station to prove how well they think their new product sanitizes.
The test? Find a floor so clean you can literally eat off it.
Dalchand turns on the device, gives the floor tiles a few swipes and then promptly throws down a box of saucy pasta on the freshly clean square. He then proceeds to chow down (white napkin and all), much to the disgust of the people nearby.
"Instead of just showing how it works at home, we felt the stronger message was to show how well it could clean, even in an extremely tough, dirty, messy situation," said Craig Emmerson, BISSEL's VP general manager.
While it all seems impressive (and gross), there's a bit more going on to the video than you'd think. While BISSEL set out to create an ad "in one of Toronto's busiest commuter locations," the truth is that the Bay lower station is closed off to the public.
In an interview with TTC CEO Andy Byford in February , the TTC chief said the station closed off to the public six months after opening in 1966 due to passenger confusion and consistent delays. Today, the station remains active as a training ground and as a filming locations for movies and TV spots, like BISSEL's commercial.
So those disgusted bystanders in the commercial? More like stand-ins and actors on a set, which is probably for the best because not even the TTC wants you eating off their floors.
"The TTC has garbage receptacles throughout the subway system for customers' use. Should someone accidentally spill something, we ask they kindly advise a uniformed TTC employee and we will take care of it," wrote Brad Ross, TTC's executive communications director, in an email to the Huffington Post Canada.
So remember folks, new vacuum or not, you really shouldn't be eating off a subway platform.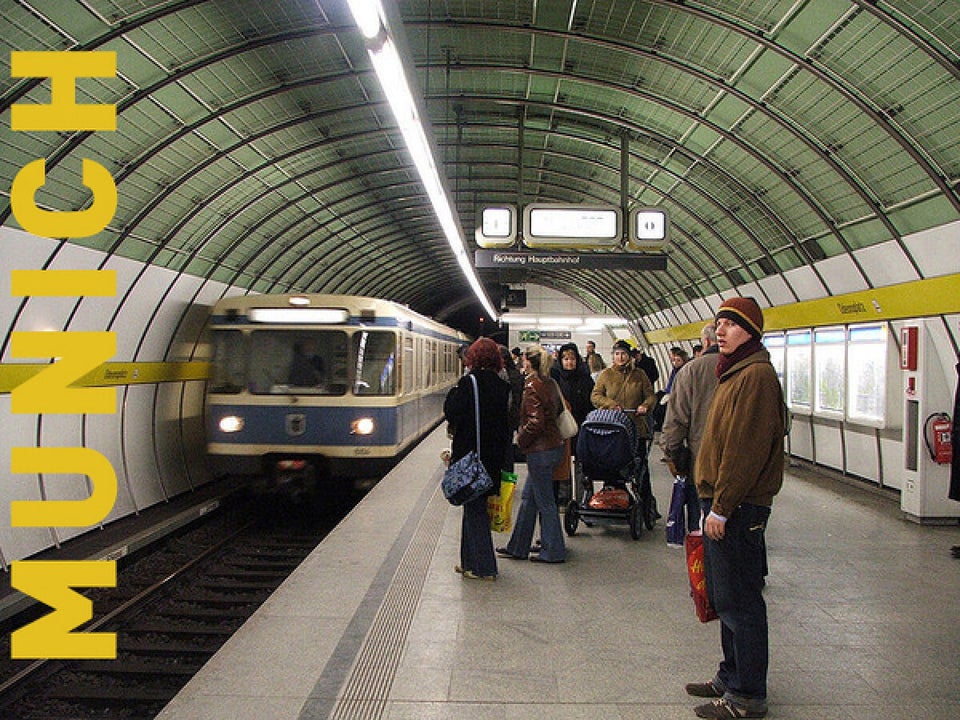 World's Coolest Subways