When Leo Dominguez decided to sink his life savings — and a loan from his mother — into his bitcoin venture two years ago, his friends teased he was entering a Ponzi scheme. His father told him he was wasting his time and would lose all his money.
After the value of one bitcoin rose to $100 some five months ago, from $10 when he first invested, his long-time girlfriend Karen Williamson quit her insurance job to join him as a bitcoin entrepreneur.
"At that point, we knew were were on to something and it wasn't just two years wasted," Leo said.
Still, it was a tough decision to put all of their nest egg in a digital basket. Although Leo, 33, was beginning to turn a profit in internet currency, it was 30-year-old Karen's job that earned the cash to pay the bills. "We had a bit of a panic attack the first couple weeks after I quit," she recalled.
The value of bitcoin has since catapulted to about $900, and the couple shares nothing but optimism about the future of the virtual currency. Bitcoin is created and managed by a decentralized community rather than a central banking authority — and the couple believes there's opportunity to build businesses in this uncharted space.
"With the latest price spike, [our investment] turned into a cash cow and we were able to finance our business and our personal lives from it," Leo said from the couple's home and office in Waterloo, Ont.
The workspace houses the supercomputers Leo requires to "mine" bitcoins. He uses them to compete against other programmers around the world to solve complicated algorithms that become more difficult each time a challenge is won and bitcoins are released into circulation.
About 25 bitcoins are paid out to a challenge winner about every 10 minutes — half as much as when Leo first started. He is winning fewer and fewer races each day as the field of competitors grows.
But because there will only ever be 21 million bitcoins in circulation (about half have already been mined), Leo is confident the value of their small bitcoin fortune will continue to appreciate.
Using those mining winnings to fund new ventures, he and Karen incorporated their company, BitSent Inc., in November and bought five bitcoin vending machines, which they intend to install at local businesses to allow users to transfer cash instantly into their digital bitcoin wallet app, or to withdraw cash with a quick scan of their account.
Now, their friends are begging to be involved and asking for jobs.
"Where were they two years ago when we needed start up funds?" Leo said with a chuckle.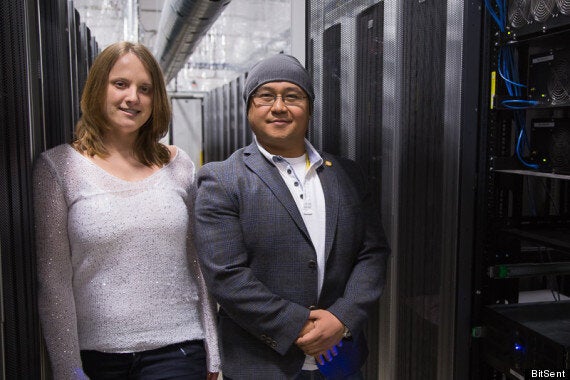 Karen Williamson and Leo Dominguez, founders of BitSent.
A growing number of independent, optimistic and tech-savvy Canadians are joining the digital currency gold rush at a particularly rapid pace, putting Canadians on the map as some of the most enthusiastic participants in the race to mine, use and innovate with software-based alternative currencies.
If the momentum continues, that early adoption could help Canada stake a claim as a global digital currency hub.
"If bitcoin startups continue to emerge in Canada, we could reach a tipping point where Canada becomes the Silicon Valley of bitcoins," said Sean Wise, a professor of entrepreneurship and strategy at Ryerson University.
A number of cultural characteristics — including a relatively laid-back regulatory environment, an ingrained proclivity toward using debit cards and other digital payment, a generation of university grads seeking out entrepreneurship over employment and active startup communities such as Waterloo — put Canada in a good position if bitcoin takes off the way enthusiasts envision.
"Because of our access to education, cheap power and technology, it sort of placed Canada as one of the ideal places to be mining in the world, and not to mention the regulatory environment," Leo said.
But in recent months, Leo has noticed a lot more demand — and competition — in the less established side of their company, which develops bitcoin ventures to support the currency's rise in the mainstream economy.
Vancouver opened the world's first bitcoin ATM in November, with a spate of Canadian cities from Winnipeg to Montreal announcing new virtual currency dispensers since the New Year, at a rate that is outpacing the rest of the world. More than 100 businesses in Canada now accept bitcoin as a form of payment. Canadian-based Greenbank Capital Inc. recently became the first publicly traded company to invest in bitcoin, and even the Royal Canadian Mint distinguishes itself as the only one among its global peers to experiment with digital currency.
Some of the world's most entrenched bitcoin ventures — including digital wallets, ATM designers and vendors, and exchanges — are in this country. The number of new businesses being launched is growing faster than can be measured.
At the beginning of this year, Anthony Di Iorio, a Toronto-based bitcoin entrepreneur who also heads up the Bitcoin Alliance of Canada, opened Bitcoin Decentral in a building that is near empty save for its big draw — Toronto's first bitcoin ATM. But he expects it to be buzzing soon with strategists and start-ups, a hub for digital currency knowledge and investment.
Di Iorio pays in cash to rent the old four-storey house but believes bitcoin is the way people will be transacting business in the future. He has already paid his lawyer in the currency — a $4,000 sum in bitcoin that has since grown to $25,000. The alliance's rapidly growing membership, and rising attendance at his weekly meetings, give him faith that the momentum will snowball this year.
"Canada seems to be doing extremely well worldwide, we're being recognized as one of the leaders right now," he said.
"It's going to be a big boost on the economy, and it's going to be like the internet starting out in the '90s, there's so much excitement and it's influencing so many different industries, it's exciting."
Still, he warns that growth could be stifled if the government — whose ambiguous position denies that the currency is legal tender but says it is still subject to tax — comes out with heavy-handed rules on its use that impel all of these people to leave and go somewhere else.
While entrepreneur Karen Williamson appreciates the libertarian ideals behind bitcoin, as a business woman she understands that the currency cannot remain outside the realm of regulation and also be taken seriously as a reliable and widely used method of payment.
She is BitSent's chief operating officer, which includes regulatory and compliance functions. While those roles may seem ironic for now, she is ensuring that their business model fits into existing business regulations so it is in a healthy position when Canada accepts what she and her partner believe is inevitable — that bitcoin is the future.
Their life savings depend on it.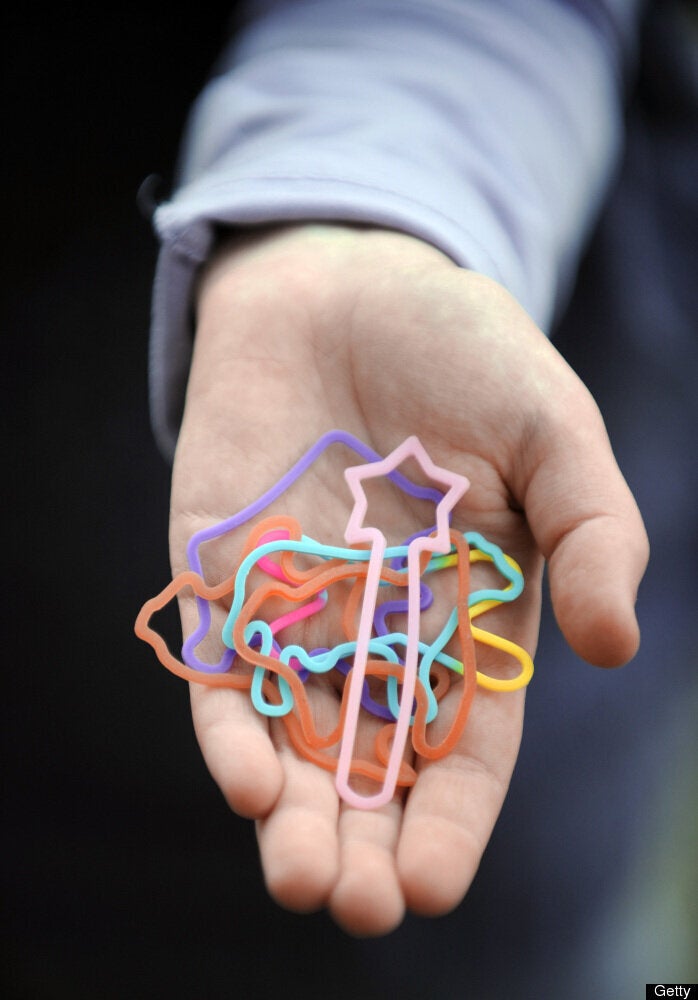 11 Hot Product Fads That Made Big Money