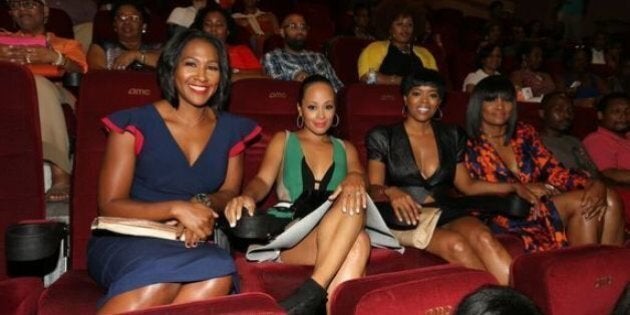 I've had some really great conversations happen at film festivals. I think it's because film festivals are filled with creative people who have open minds. Seems to make sense. Film fests also give us regular folks unusual access to prominent people. I remember the first film festival I checked out. It was the Toronto International Film Festival in 2004. I was still a journalism student at Ryerson University. Somehow, I snagged a ticket to a screening of "Ray" starring Jamie Foxx. I did a little networking and met an assignment editor who worked in a national newsroom. He basically connected me with my first full-time media job. Not bad, right?
Well, I recently attended the American Black Film Festival in New York City. This time, I was lucky to have a riveting conversation with four black actresses: Terri J. Vaughn, Garcelle Beauvais, Essence Atkins, and Malinda Williams. They're all starring in a T.V. movie coming out later this summer called "Girlfriends' Getaway 2."
My blog, HotMessFolder, usually talks about all things a hot mess. However, sometimes when given the chance, I like to get advice from prominent people on living life without a hot mess. I asked the ladies to talk about having positive girlfriend relationships. As a black woman, so much of what we see in the media is negative thanks to reality television. Heck, even the news is a culprit too. The ladies happily dived right in to my questions.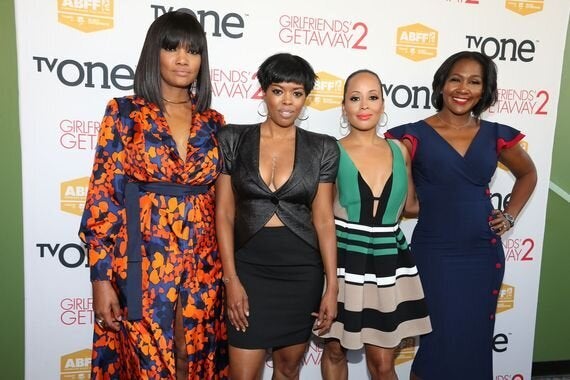 If you take a few glances at the pictures of Vaughn, Beauvais, Atkins, and Williams at their ABFF premiere, it's pretty clear to see all four totally exude confidence. Terri J. Vaughn, who is known for movies like Tyler Perry's "Daddy's Little Girls," said it's what she believes is at the core of any great friendship. "To have a positive girlfriend relationship you have to be comfortable in your own skin first. I think that's the key," said actress Terri J. Vaughn. "Cause then I'm comfortable with her being beautiful, and fabulous, and all that she is. I'm comfortable being around that energy and I'm not intimidated by that," said Vaughn.
R-E-S-P-E-C-T is the name of the game if Essence Atkins is gonna call you a girlfriend. "It really is a key component for me. It's like I can take what Terri has to say, and I can take what Malinda has to say, and I can take what Garcelle has to say, because I respect them. They are women of integrity, women of talent, women that I trust. They live a life that, to me, is exemplary. I'm going to hear what they say to me," said actress Essence Atkins.
Garcelle Beauvais said it's all about showing up. "The key is to be there for them. Be there for your friends, not just when it's great we're all drinking, having fun, but be there when they really need you, just to be there physically," said actress Garcelle Beauvais.
I did watch the ABFF screening of "Girlfriends' Getaway 2." It's a funny, entertaining look at how four friends with distinct personalities overcome obstacles together. During our chat, each woman told me they take the responsibility of representing black women on screen pretty dang seriously.
"We're already suffering as a community and I think projects like this are really important for our culture," said actress Malinda Williams. "It's definitely our responsibility to create some of those positive images," said Williams.
"We have to take responsibility for the things that we're putting out there, you know socially, television, magazines, everybody is accountable," said Beauvais. "I'm raising three boys and it's really important that boys respect women. I think if we don't respect ourselves, I think it's going to be hard for them to respect us," she said.
The women of "Girlfriends' Getaway 2" have all been working in Hollywood since the 80s and 90s. I also wanted to know what they've learned about keeping good girlfriends throughout their journeys.
"I'm very particular about my time. I don't want to waste my time. I don't want to waste my time with frivolous relationships. They need to be meaningful," said Vaughn. "I have to evaluate 'is this a friendship or is this just a business relationship?' To me, it's becoming easier to decipher that," she said.
"As I've gotten older, and I have these sister friends, one of the things that I've learned to do is to really allow them to support me," said Williams. "In ways that I as a grown, strong woman, I didn't know that I was going to allow another woman to help me, or support me, or uplift me," she said.
"Weed out the people who don't support you," said Beauvais. "I think you need to keep people around you who are much more positive, that's what I try to do," she said.
"If I was gonna talk to my younger self, I would say don't be afraid of greatness, because it's contagious. Being around excellence is only going to teach you excellence. It's only going to remind you of the excellence that exists within you," said Atkins. "We don't have to be afraid to be around successful, powerful, wonderful, beautiful women. We don't have fear each other. What we do is recognize that's my reflection; that's what I'm bringing to me," she said.
Can I get an amen? This is definitely a sound group of girlfriends. Their answers were all thoughtful and sincere. No surface soundbites here. You can watch videos of all four women's full interviews on my YouTube channel.
Matt Damon and Ben Affleck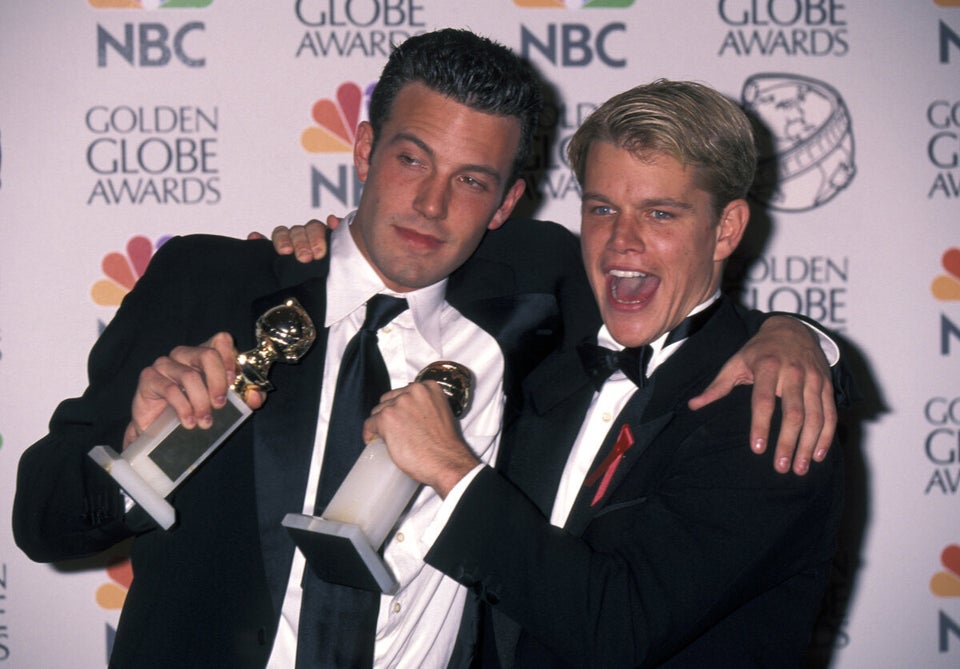 Woody Allen and Diane Keaton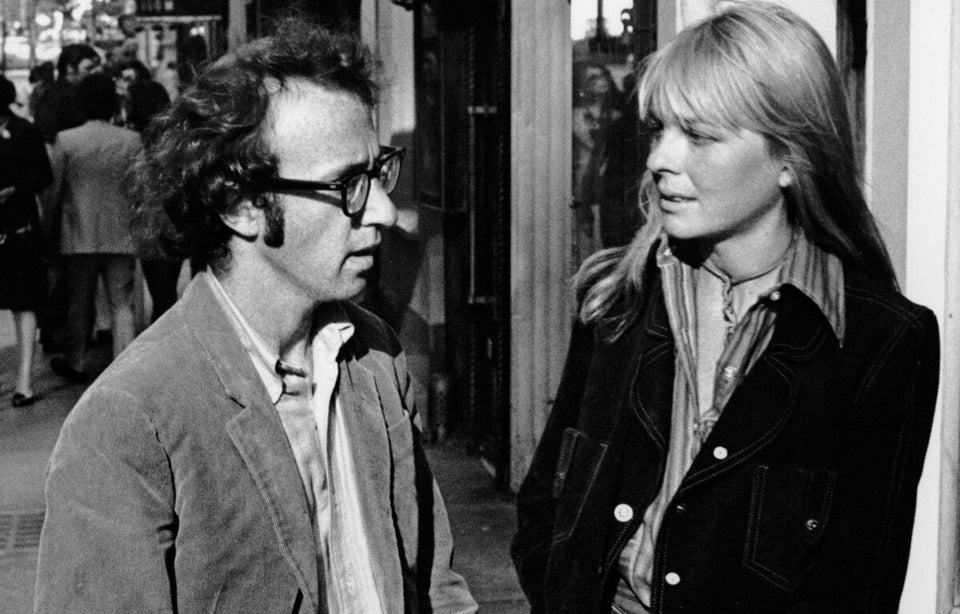 Robin Williams and Christopher Reeve
CBS Photo Archive via Getty Images
Leonardo DiCaprio and Tobey Maguire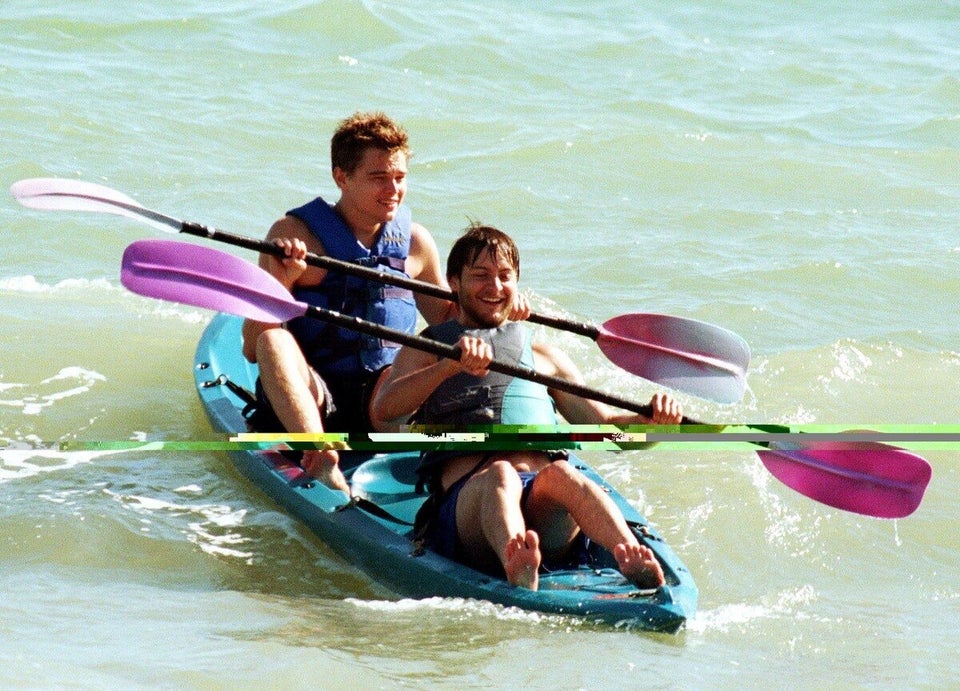 Jennifer Aniston and Courteney Cox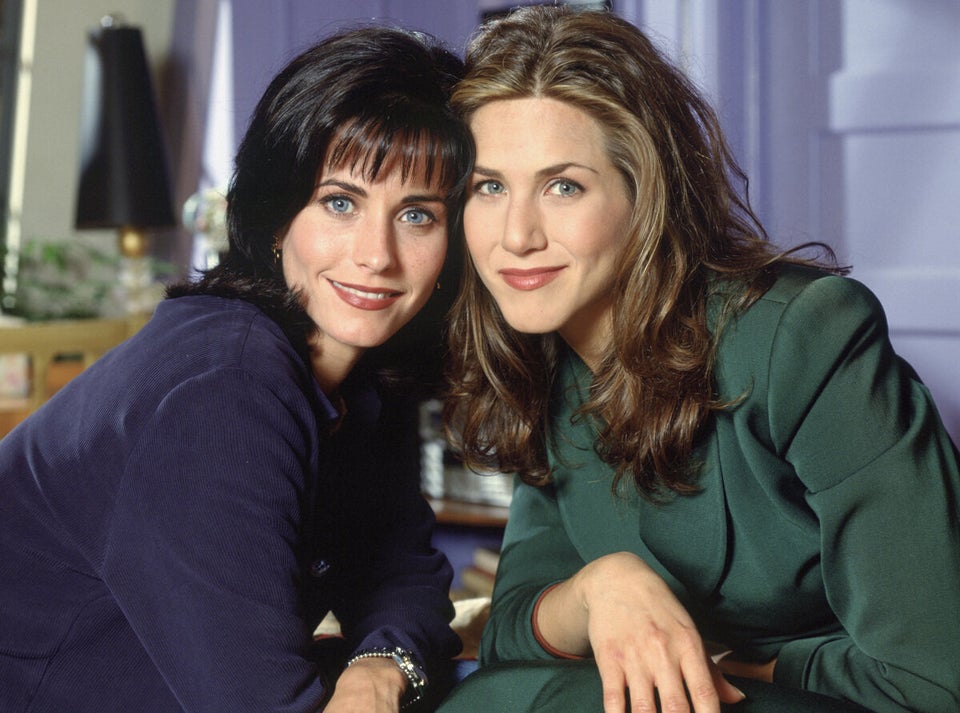 Barbra Streisand and Neil Diamond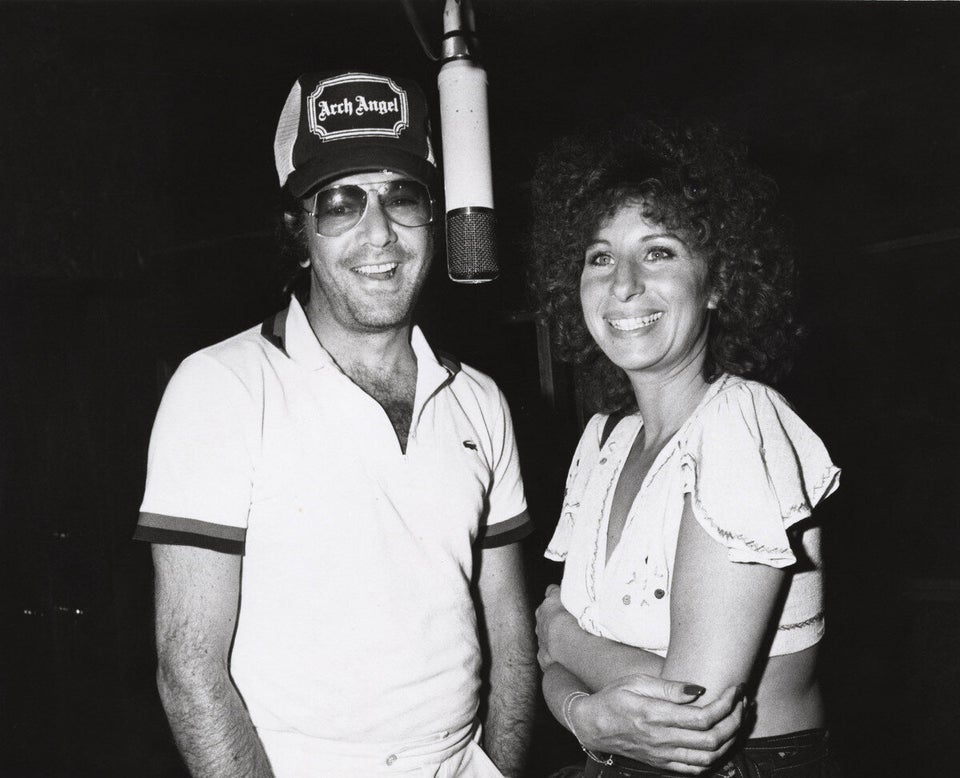 George Clooney and Brad Pitt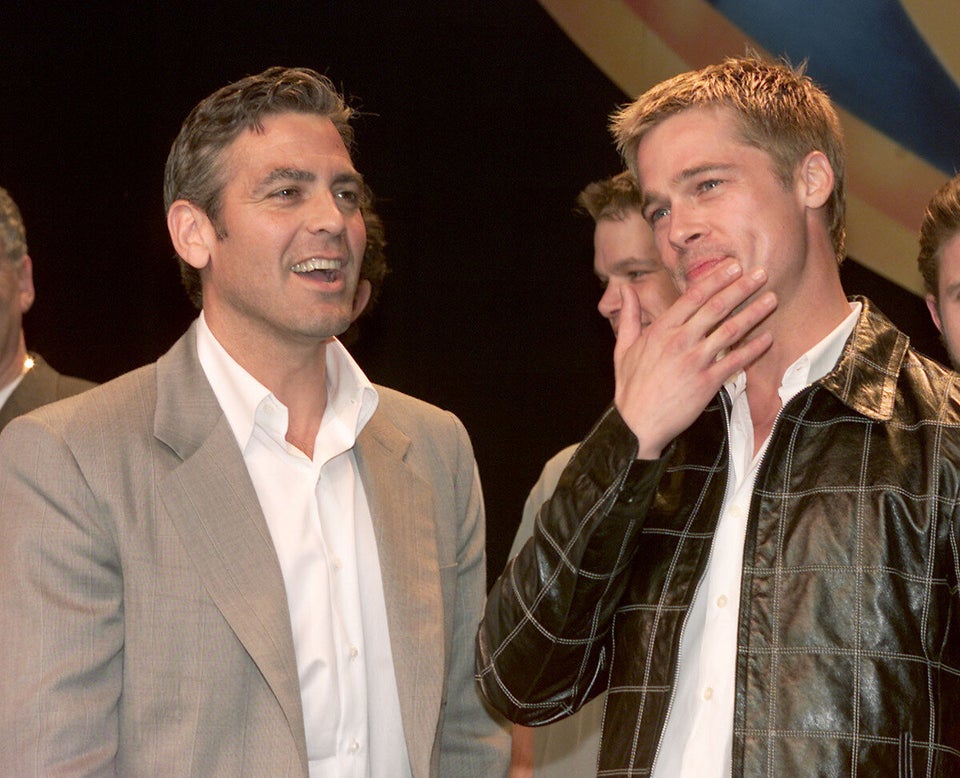 Tina Fay and Amy Poehler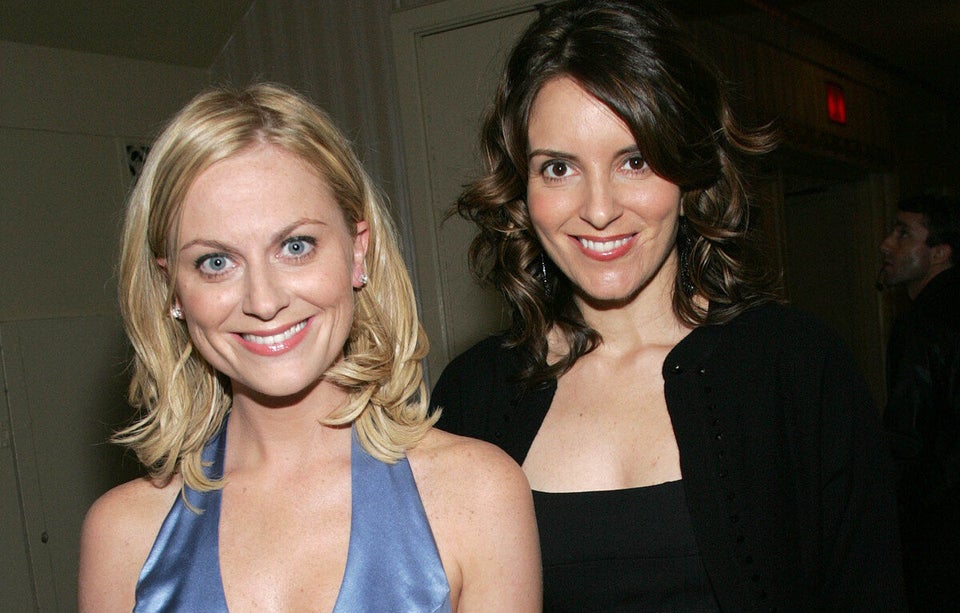 Kim Kardashian and Nicole Richie