Clara and Faris Ataya kept calm and carried on with their wedding despite a last-minute appearance from a surprise guest: a black bear.
The black bear wandered behind the justice of the peace at the 0:12 mark in the video above while the two were exchanging vows. Later, the curious creature returned for a second time and chose to sit nearby to where the ceremony was taking place.
The photobomb was captured on video by the couple's reception venue, the Executive Hotel in Burnaby, who decided to create a promotional and keepsake video for them.
It turns out the bear was attracted to some food left out on a nearby picnic table moreso than the actual ceremony. A shot of the bear munching on some leftovers was also included in the video, set to an acoustic love song.
The groom spotted the bear, but was unfazed by its appearance.
"There's a bear," said the groom in the video. "You see these all the time in Whistler."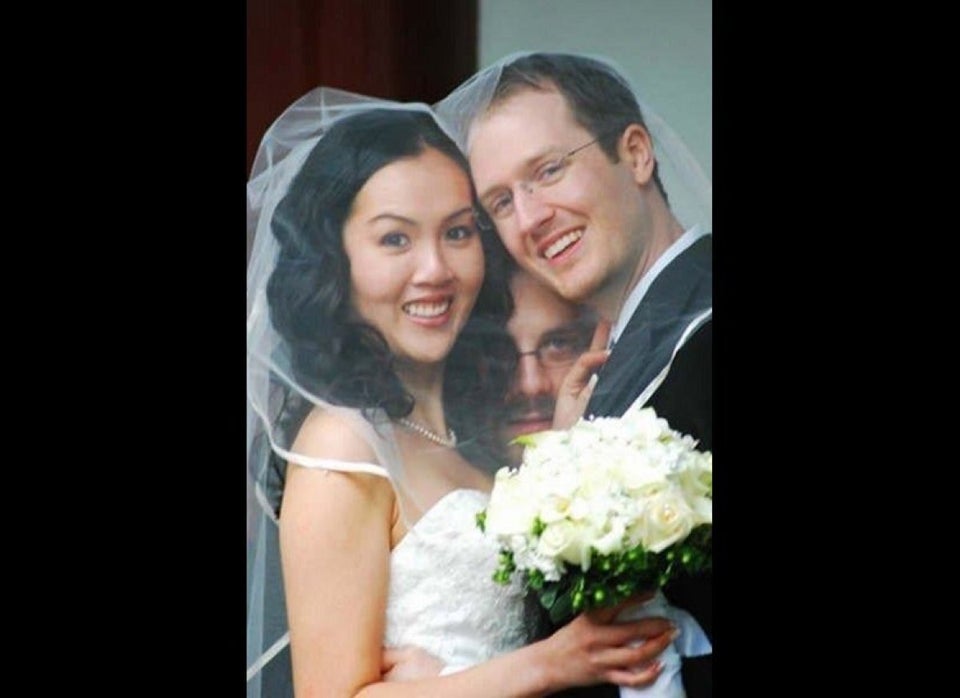 The Funniest Wedding Photobombs
Popular in the Community