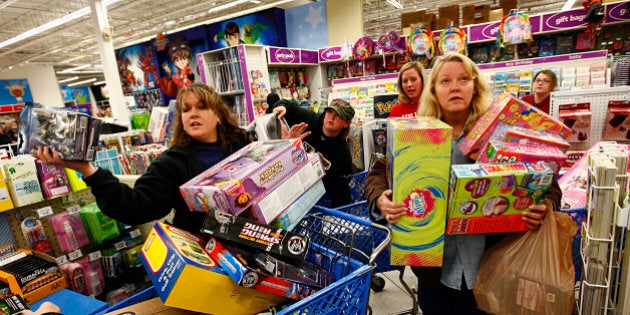 Black Friday could be the new Boxing Day when it comes to scooping up deals, according to an early holiday shopping survey.
Accenture's 2014 holiday shopping survey suggests that Boxing Day is losing its position as Canada's best day to shop for deals, as the popularity of the post-U.S. Thanksgiving phenomenon ramps up north of the border.
An equal amount of survey respondents (33 per cent) believe the best deals are on Boxing Day as on Black Friday. That compares to 44 per cent who backed Boxing Day last year, when just 23 per cent of respondents said Black Friday was the best day for deals.
Six in 10 Canadians who answered said they planned on shopping on Black Friday, which falls on Nov. 28 this year.
"The market has changed and Canadian retailers need to be aggressive with offering the best deals of the season during Black Friday and Cyber Monday to keep and grow market share," said Robin Sahota, managing director of retail at Accenture in Canada.
"As the popularity of the U.S. holiday discount shopping dates rise to unprecedented levels in Canada, retailers will be forced to slash prices to meet the changing expectations of consumers, especially millennials who have embraced Black Friday and the ensuing Cyber Monday online shopping day more than any other age group."
The survey also found a big drop in the number of Canadians planning on shopping south of the border this holiday season. Only 24 per cent said they plan to buy in-store or online from U.S. retailers, down from 60 per cent last year, when the Canadian dollar was much stronger.
That's good news for Canadian retailers who have embraced Black Friday and Cyber Monday in part to offset the loss of valuable holiday shopping dollars to U.S. retailers.
Overall, 60 per cent of survey respondents said they plan on spending the same amount as last year, while 20 per cent plan on spending more and another 20 per cent plan on spending less.
Canadians will spend an average of $685 on gifts this year, Accenture predicts, based the results of the survey conducted online among 1,200 Canadians in September.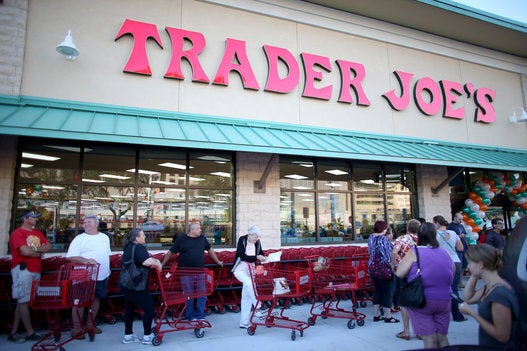 U.S. Brands We Want To See In Canada